PRIMAL (PRIMAL/USDT – Trade it here) is a move-to-earn infrastructure project that tokenized Fan-Athlete engagement. At PRIMAL, you will enjoy a variety of fan tokens, NFTs, and exclusive experiences with your favorite athlete. Basic information for their token is available on the MEXC Digital asset introduction page.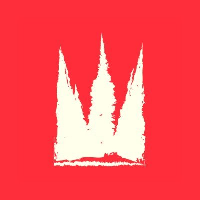 How Does it Work
In the world of sports, the foundation is impeccable. All of it comes from the relationship that exists between the athletes and the fans. However, businesses owned this sort of relationship. The big corporates are the ones to decide who gets what and who meets who. Thankfully, blockchain and tokenization can restore this link. PRIMAL is here to reconnect the ownership of this Fan-Athlete relationship back to who it belongs, fans and athletes.
PRIMAL aims to expand the popularity of fan tokens by allowing fans to experience and influence the relationship they have with sportsmen. They are creating opportunities for fans and athletes to interact through 1-on-1 encounters, providing feedback that influences athlete decisions. Furthermore, these direct encounters are what both fans and athletes hope for, a genuine scalable connection.
To top it up, you can now train and earn, all while meeting your favorite athlete. In the PRIMAL ecosystem, you can work out in real life. Your exercise is recorded through Apple watch or Fitbit. Then, you can use the points to upgrade your NFT avatar or earn rewards. Furthermore, you can join your favorite athlete's inner circle, where you will learn and train with them. Additionally, you can purchase fan tokens in the ecosystem showing more support to the stars that you love.
At PRIMAL, they are mobilizing NFT and sports superstars. Currently, they are featuring a lot of amazing boxers such as Chantelle Cameron and Lee Selby. Soon, they will introduce even more superstars into their platform in the football world. Are you ready to sweat it out and have fun?
Recent Price & Performance of PRIMAL
PRIMAL is the governance and utility token for the ecosystem. Users can stake the tokens to receive benefits and rewards. Furthermore, you can use the tokens to join an athlete's inner circle or burn it to mint limited-edition NFTs.
Currently, their market price is 0.006000 per unit. It has a market cap of $1,477,863 and a fully diluted market cap of $29,697,751. It also has a 24-hour trading volume of $1,403,228. You can check the live price of their token right here!
How to buy PRIMAL
You can buy PRIMAL on MEXC by following the steps:
Log in to your MEXC account and click [Trade]. Click on [Spot].
Search "PRIMAL" using the search bar to see the available trading pairs. Take PRIMAL/USDT as an example.
Scroll down and go to the [Spot] box. Enter the amount of PRIMAL you want to buy. You can choose from opening a Limit order, a Market order, or a Stop-limit order. Take Market order as an example. Click [Buy PRIMAL] to confirm your order. You will find the purchased PRIMAL in your Spot Wallet.
You can find a detailed guide on how to buy PRIMAL token here.
Keep Yourself Updated With The Crypto Trend
Check out all of the listings in the Innovation and Assessment zones as well as the major tokens in the Main Zone – we have more amazing projects to come! What's more, MEXC lists moonshots and offers access to trade major cryptocurrencies. Visit the Hot Projects section as well to uncover more featured popular tokens. Lastly, feel free to visit MEXC Academy to learn more about cryptocurrency!
Start your travel on MEXC Global