Mineral Hub or MNR (MNR/USDT – Trade it here) is a gaming ecosystem that connects multiple games. It acts as a platform for different blockchain games to run on a similar currency, MNR. This will provide users with a lower barrier to entry and fewer complications. Basic information for their token is available on the MEXC Digital asset introduction page.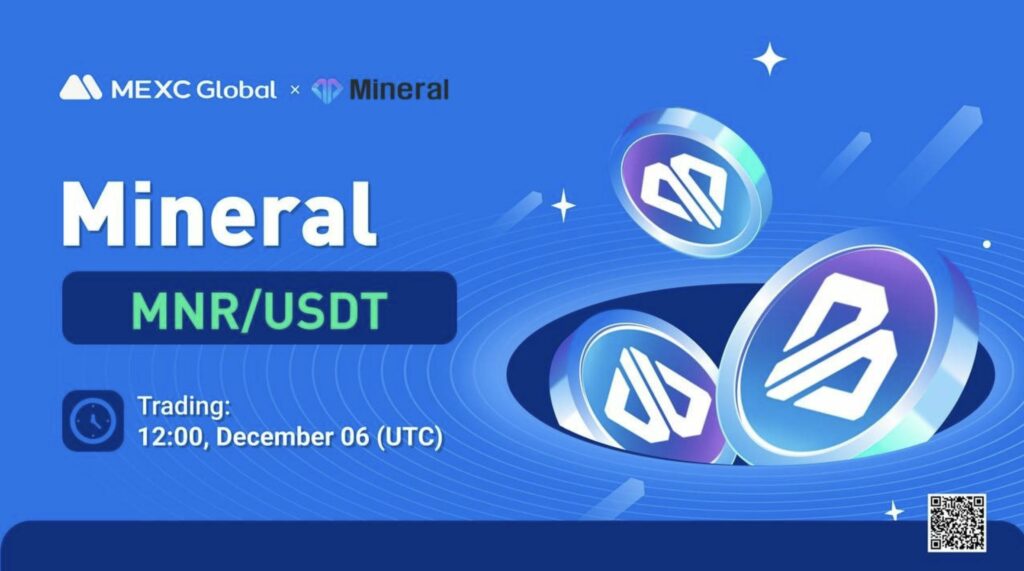 The Problem With Blockchain Gaming
The gaming industry is a huge industry. In fact, it is a $200 billion dollars industry. However, we are merely scratching the surface in terms of blockchain gaming. There are a lot of NFT or play-to-earn games popping up here and there but it is still a niche market. The reason – high barrier to entry and currency complications.
A lot of gamers are sticking with traditional gaming instead of blockchain games due to familiarity. Everyone knows how traditional games work and the mechanism of buying and playing games. However, blockchain games tend to sound complicated. There are always different tokens for different games, weird jargon, and complex registration steps.
Furthermore, a lot of games are on their standalone platform. This means that for every game, you need to create a new account and understand its mechanism. Traditional gaming platforms like Steam or Garena on the other hand made it simple for everyone. Gamers need to register once and start playing thousands of games. Therefore, Mineral Hub is trying to bridge this issue and provide a solution for the future of the blockchain gaming industry.
How Does Mineral Hub Work
Mineral Hub is an ecosystem that runs on its native token MNR. It aims to be a platform that unifies games together on a single platform. Players can use MNR across multiple games as the primary currency for transactions. As the ecosystem grows and expands, a lot of games will continue coming together, increasing MNR tokens' value. This will also increase token demands and improve the NFT value in the ecosystem.
Mineral Hub will also increase accessibility and reduce the barrier to entry for blockchain games. Players no longer need to tedious login into multiple games. The hub will connect every game, removing the blockchain-looking schematics and portraying it just like a normal gaming platform. However, blockchain is still the core of the system. Therefore, security is maximum and the platform will properly safeguard all your assets.
Furthermore, blockchain games give you ownership. Every single avatar, in-game item, or asset belongs solely to you with a value. It has achieved complete decentralization where no organization can own your assets. As the ecosystem grows and your assets scale up, you can do peer-to-peer trading and auctions in the marketplace and earn income. Meanwhile, the turned-based game Five Stars is already up and running on Mineral Hub. Check it out now!
Recent Price & Performance of Mineral Hub (MNR)
Currently, their market price is $0.002083 per unit. It has a market cap of $3,124,277 and a fully diluted market cap of $2,088,405. It also has a 24-hour trading volume of $213,156. You can check the live price of their token right here!
How to buy Mineral Hub (MNR)
You can buy Mineral Hub (MNR) on MEXC by following the steps:
Log in to your MEXC account and click [Trade]. Click on [Spot].
Search "MNR" using the search bar to see the available trading pairs. Take MNR/USDT as an example.
Scroll down and go to the [Spot] box. Enter the amount of MNR you want to buy. You can choose from opening a Limit order, a Market order, or a Stop-limit order. Take Market order as an example. Click [Buy MNR] to confirm your order. You will find the purchased MNR in your Spot Wallet.
You can find a detailed guide on how to buy MNR token here.
Keep Yourself Updated With The Crypto Trend
Check out all of the listings in the Innovation and Assessment zones as well as the major tokens in the Main Zone – we have more amazing projects to come! What's more, MEXC lists moonshots and offers access to trade major cryptocurrencies. Visit the Hot Projects section as well to uncover more featured popular tokens. Lastly, feel free to visit MEXC Academy to learn more about cryptocurrency!