DIGIPHARM or DGH (DGH/USDT – Trade it here) manages and processes performance-based healthcare procurement agreements for healthcare organizations. In simpler terms, they are helping patients find the best healthcare for the best price. Basic information for their token is available on the MEXC Digital asset introduction page.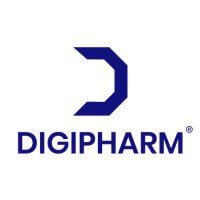 How Does it Work
A lot of times, healthcare organizations must decide if they should cover expensive therapies for their patients. Despite the big industry, healthcare always has limited resources, especially in terms of data. It lacks the necessary infrastructure to effectively track and implement novel pricing structures. This happens especially to patients who require breakthrough medicines and cutting-edge treatments. Therefore, DIGIPHARM aims to mediate these issues, helping both patients and the healthcare industry.
Reimburse
Reimburse is a ground-breaking technology and one of DIGIPHARM's flagship solutions. It enables a dynamic healthcare reimbursement depending on important performance benchmarks. Reimburse employs modern technology to reduce infrastructural hurdles, It also automates the end-to-end execution of value-based agreements between patients, payers, manufacturers, and healthcare providers.
Furthermore, the complexity of the procedure will not affect the end results of the reimbursement. In simpler terms, Reimburse gives users the ability to specify a patient's eligibility. It also determines the interest outcome and pricing conditions. This translate into far greater control and transparency for the patients. This will also reduce administrative work for healthcare providers and effective resource usage.
Digihealth
Digihealth is a smartphone application and another DIGIPHARM flagship solution. It collects patient feedback regarding health treatments or therapies. The app has ICHOM Standard Sets along with established PRO questionnaires. These questionnaires are frequently used for clinical evaluations, healthcare commissioning, and technology evaluations.
Furthermore, Digihealth is connected to Reimburse. Meaning, users can submit health information for individualized outcomes. It will also influence the pricing-agreement base on the caliber of treatment and quality of care. Users who submitted their data will also receive DGH tokens as a form of reward.
Recent Price & Performance of DIGIPHARM (DGH)
DGH tokens drive the network transactions and grant access to DIGIPHARM platforms. It is also a governance token for holders to vote on any network changes. All Digihealth users use DGH as a payment method and receive DGH as a reward for submitting data.
Currently, their market price is $0.0139 per unit. They have a fully diluted market cap of $1,390,124. It also has a 24-hour trading volume of $7,695. You can check the live price of their token right here!
How to buy DIGIPHARM (DGH)
You can buy DIGIPHARM (DGH) on MEXC by following the steps:
Log in to your MEXC account and click [Trade]. Click on [Spot].
Search "DGH" using the search bar to see the available trading pairs. Take DGH/USDT as an example.
Scroll down and go to the [Spot] box. Enter the amount of DGH you want to buy. You can choose from opening a Limit order, a Market order, or a Stop-limit order. Take Market order as an example. Click [Buy DGH] to confirm your order. You will find the purchased DGH in your Spot Wallet.
You can find a detailed guide on how to buy DGH token here.
Keep Yourself Updated With The Crypto Trend
Check out all of the listings in the Innovation and Assessment zones as well as the major tokens in the Main Zone – we have more amazing projects to come! What's more, MEXC lists moonshots and offers access to trade major cryptocurrencies. Visit the Hot Projects section as well to uncover more featured popular tokens. Lastly, feel free to visit MEXC Academy to learn more about cryptocurrency!
Start your travel on MEXC Global