Fusotao Protocol or TAO (TAO/USDT – Trade it here) is a verification protocol for orderbook-based matching system. In simple words, it is a blockchain that keeps your assets safe. It uses an Octopus Network based application chain. Their concept of application is "execute off-chain and verify on-chain". Basic information for the TAO token is available on the MEXC Digital asset introduction page.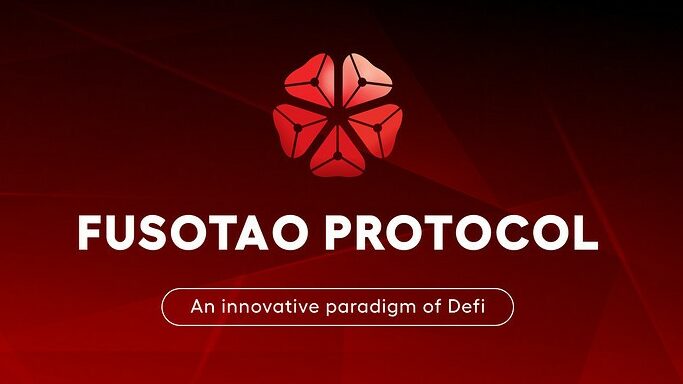 How Does it Work
TAO is a decentralized trading protocol. It is a sequential matching verification system that allows you to trade without depending on human trust or incurring significant latency and costs. They have 2 parts of functions. First, they store the user's assets and verify matching transactions from off-chain exchanges. This provides security. Second, users can build their only Decentralized exchange (DEX) using Fusotao. The DEXs can utilize TAO's on-chain verifier and deploy their off-chain matching server. Hence, even more security.
In essence, they are like a lock and key. They have a system that acts and a verifier and another that acts as a prover. Let us look at a theoretical example. When you are trading on a Fusotao approved trading platform, you no longer need to transfer crypto into the platform. Instead, all you have to do is authorize the crypto. Once it is authorized, your crypto will be reserved and still remain in your wallet. They will then wait for the off-chain prover to provide proof.
One of the biggest benefits of using Fusotao thei zero gas fee system. They have a higher speed, higher security and no gas fee. Furthermore, users can split transaction fees when you stack TAO tokens on Fusotao-backed DEXs. A double win for all users and DEXs. If you want to understand in-depth how Fusotao works, check out their technical Greenbook!
Recent Price & Performance of Fusotao Token (TAO)
TAO is currently performing at $0.14035 USD, a little shy of their All-Time-Low of $0.12824 USD. They have a market cap of $1,444,008 & fully diluted market cap of $13,752,456. There is a total circulating supply of 10,500,000.00 TAO in the market. You can check the live price of TAO Token right here!
How to buy Fusotao Token (TAO)
You can buy Fusotao Token (TAO) on MEXC by the following the steps:
Log in to your MEXC account and click [Trade]. Click on [Spot].
Search "TAO" using the search bar to see the available trading pairs. Take TAO/USDT as an example.
Scroll down and go to the [Spot] box. Enter the amount of TAO you want to buy. You can choose from opening a Limit order, a Market order or a Stop-limit order. Take Market order as an example. Click [Buy TAO] to confirm your order. You will find the purchased TAO in your Spot Wallet.
You can find a detailed guide on how to buy TAO tokens here.
Keep Yourself Updated With The Crypto Trend
Check out all of the listings in the Innovation and Assessment zones as well as the major tokens in the Main Zone – we have more amazing projects to come! What's more, MEXC lists moonshot and offers access to trade major cryptocurrencies. Visit the Hot Projects section as well to uncover more featured popular tokens. Lastly, feel free to visit MEXC Academy to learn more about cryptocurrency!