Metaverse Miner or META (META/USDT – Trade it here) is a GameFi built by the Metaverse Games platform, which hosts blockchain GameFi and NFT based on the "Dual Circulation" ecosystem. Metaverse Miner itself is a META token distribution game that enables players to earn META via the blind box sales of robot NFTs.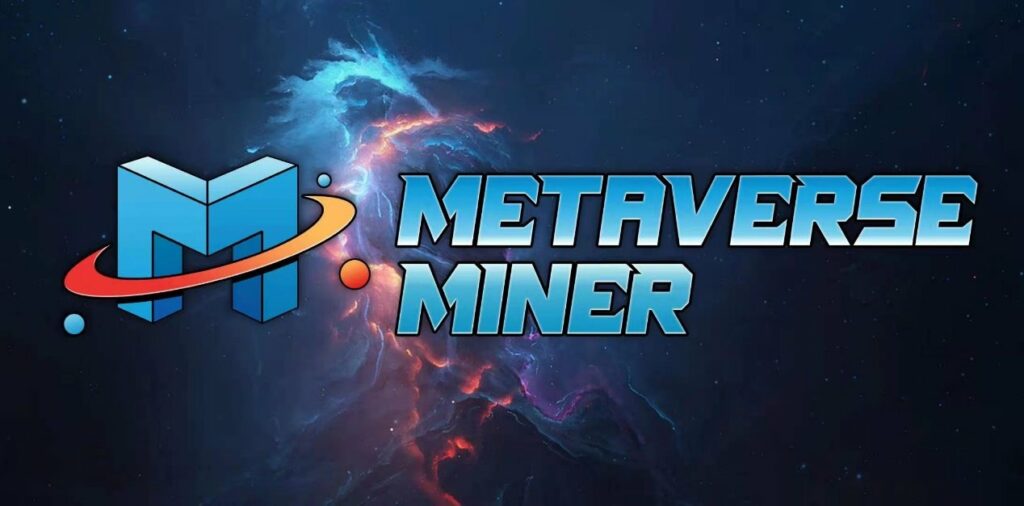 Metaverse Games Core Features
To follow its ultimate goal to become a widely used gaming platform for Web3 users, Metaverse Games has core features as follows:
Metaverse Games promotes game incubation and distribution plus builds entertainment metaverse with a variety of games, and creates a new blockchain game financial system, making games not only for fun but also profitable.
It provides complete NFT underlying tools including NFT trading, mining, etc. The economy also includes blindboxes and giveaway opportunities for players to earn extra profits.
VR+AR, Reality and Virtual
Metaverse Games will gradually achieve one-to-one correspondence between the physical object and the NFT, breaking the boundary between virtual and reality, combining the latest technologies and popular games such as cards, MOBA, racing and RPG, and the next generation of games based on VR+AR.
Metaverse Miner Ecosystem
Metaverse Miner ecosystem is built from three assets: tokens, Planet NFT and Miner NFT as the cornerstone.
The META token is the payment and equity token of the Metaverse Miner ecosystem, with a maximum supply of only 21 million. All planet NFT auctions must be paid for by bidding with META. Also, token will be used for community governance, as well as for the development of the new Metaverse Miner ecosystem value.
Planet NFT is a highly rare core asset of the Metaverse Miner ecosystem. Planet NFT can generate a certain number of Miner NFT in a given cycle, and the mining behavior of Miner NFT must also be associated with the corresponding planet NFT. The holders of a planet NFT not only receives earnings from the sale of miners, but also receives a portion of the mining operation fees and a share of the mining output paid by the holder of the Miner NFT.
Miner NFT is the main solution for the Metaverse Miner ecosystem to achieve META token distribution and value capture. 70% of the total META will be staked by Miner NFT for release.
META Tokenomics
As previously mentioned, the META Token is issued with a total of 21 million, and adopts a super combustion mechanism to make the tokens burn quickly, which greatly reduces the circulation of the total supply. Usage of the token includes paying transaction fees, purchasing NFTs, participating in community governance, etc. Its tokenomics also include several unique mechanisms as follows:
When the holder of META tokens sells or transfers, 10% of the transfer amount will be charged.
The META token has a multidimensional burn mechanism. When the amount of destruction exceeds the new circulation of mining in the same period, the META token will enter a deflationary burn cycle. The scenarios that trigger the destruction of META tokens include planet auction, NFT sale, payment of operating expenses, etc.
In the process of Metaverse Miner ecological development, the DEX liquidity depth of META tokens will be continuously improved through NFT sales and payment of operating expenses.
How to buy META?
Looking for how to buy Metaverse Miner? Here on MEXC following the steps:
Log in to your MEXC account and click [Trade]. Click on [Spot].
Search "META" using the search bar to see the available trading pairs. Take META/USDT as an example.
Scroll down and go to the [Spot] box. Enter the amount of tokens you want to buy. You can choose from opening a Limit order, a Market order or a Stop-limit order. Take Market order as an example. Click [Buy META] to confirm your order. You will find the purchased META in your Spot Wallet.
For the comprehensive guide on buying Metaverse Miner and other available tokens, please visit special MEXC How to Buy Guides Section.
Recent META Token Price & Performance
Since listed on MEXC in 2021, META reached the highest price (ATH) of 27 USDT in October 2021.
Interested in crypto like META?
MEXC lists moonshot and provides access to trading of major crypto coins like Metaverse Miner, keep an eye on our listings in Innovation and Assessment zones, as well as major tokens in the Main Zone – we have more great projects to come! Also, visit the hot projects section to find more hot tokes that were listed already. If you would like to know more about crypto trading itself visit MEXC Academy.