Metagods or MGOD (MGOD/USDT – Trade it here) is a play-to-earn action Massive Multiplayer Online RPG. Play, earn, and have fun in the world of battle and NFT. Basic information for their token is available on the MEXC Digital asset introduction page.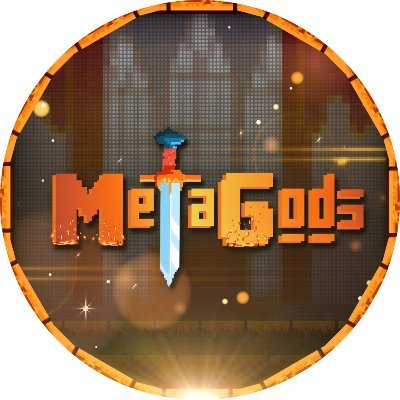 How Does it Work
MMORPG is all gamers' favorite genre. What's more when the game is now the future and profitable? Metagods is the next-generation action MMORPG game. Pick up your weapon, form a party and start exploring dungeons. 10 years ago, we explore dungeons and kill monsters for in-game treasures. Now, Metagods is giving us the opportunity to do the same. Furthermore, players are now hunting for valuable treasure.
Call your friends to explore dungeons and do quests! Fight legendary creatures to get spectacular NFTs and amazing rewards. Additionally, players can make full use of their MGOD token. Players can purchase adventure packs that come with characters, weapons, and many more. Players can also use the tokens to participate in raids or events to earn rewards!
At the moment, players can choose to play in casual mode or hardcore mode. Players can have fun and enjoy the gameplay in casual mode. You can also stake in the pool to earn passive rewards. However, low difficulty means lower rewards and slower leveling speed. Meanwhile, hardcore mode is the direct opposite. Challenge hardcore mode to receive legendary rewards and amazing NFTs. However, you will be risking everything. Hardcore enables NFT permadeath. If you die in hardcore mode, you will not be able to enter hardcore mode anymore.
Additional Features and Future Gameplay
Metagods are not all just blood and fighting, users can also enjoy a fun NFT time on the platform. Metagods are constantly minting NFTs. The NFTs are not only an avatar but also your in-game character. Furthermore, they all come with randomized stats and equipment. Pick a role, join your friends, create the holy trinity of MMO and have fun exploring dungeons!
In the future, Metagods is playing to create even more game modes for users to explore. They are planning to create tower horde defense and even dungeon speed runs. However, the direction of the game can only be decided by MGOD token holders. If you want to make a vote and give suggestions, grab their governance and utility token MGOD now!
Recent Price & Performance of Metagods (MGOD)
Currently, their market price is $0.0126 per unit. It has a market cap of $129,315 and a fully diluted market cap of $6,310,059. It also has a 24-hour trading volume of $1,420. You can check the live price of their token right here!
How to buy Metagods (MGOD)
You can buy Metagods (MGOD) on MEXC by following the steps:
Log in to your MEXC account and click [Trade]. Click on [Spot].
Search "MGOD" using the search bar to see the available trading pairs. Take MGOD/USDT as an example.
Scroll down and go to the [Spot] box. Enter the amount of MGOD you want to buy. You can choose from opening a Limit order, a Market order, or a Stop-limit order. Take Market order as an example. Click [Buy MGOD] to confirm your order. You will find the purchased MGOD in your Spot Wallet.
You can find a detailed guide on how to buy MGOD token here.
Keep Yourself Updated With The Crypto Trend
Check out all of the listings in the Innovation and Assessment zones as well as the major tokens in the Main Zone – we have more amazing projects to come! What's more, MEXC lists moonshots and offers access to trade major cryptocurrencies. Visit the Hot Projects section as well to uncover more featured popular tokens. Lastly, feel free to visit MEXC Academy to learn more about cryptocurrency!
Start your travel on MEXC Global