Kava Swap or SWP (SWP/USDT – Trade it here) is a cross-chain Autonomous Market Making (AMM) protocol. It aims to give users a secure and efficient platform to swap tokens. Basic information for their token is available on the MEXC Digital asset introduction page.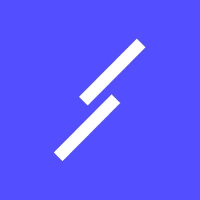 How Does it Work
Kava Swap is a new protocol and one of the core features available in the Kava Network. It is a DeFi project that boasts an amazing opportunity to create significant profits for liquidity providers. The swap has a much higher efficiency compared to their DeFi competitors while ensuring minimal costs.
It also provides both retail users and investors with access to Kava's ecosystem's over $1 billion on-chain liquidity. This allows them to effectively exchange assets, expand earning margins and optimize their potential yields. Kava Swap is now available on the Kava mainnet 8 update with Certik certified audit.
Kava Swap is the third protocol to join Kava Network along with Kava Mint and Kava Lend. It is an open network that any user from any location can use. It also works alongside both Mint and Lend. For example, users can take out USDX stablecoin loans using their available assets as collateral. Users can also supply assets into the protocol to earn rewards. If you need to use MX tokens as payment but only have ETH, you can immediately swap it on Kava Swap with low fees.
All these protocols are interoperable with cross-chain tooling such as encrypted price feeds with institutional-grade security. This ensures their dependability and security for users. Furthermore, their update onto Kava Mainnet 8 increases token holder engagement, allowing governance using their SWP tokens.
Recent Price & Performance of Kava Swap (SWP)
SWP is the governance and utility token for the protocol. Token holders play a huge role in sustaining the smooth running of the protocol. They can vote on implementing key changes to the platform. Furthermore, holders can use SWP as a transaction method for gas fee payments or receive it as a reward.
Currently, their market price is $0.08973 per unit. It has a fully diluted market cap of $22,275,067 and also a 24-hour trading volume of $47,687. You can check the live price of their token right here!
How to buy Kava Swap (SWP)
You can buy Kava Swap (SWP) on MEXC by following the steps:
Log in to your MEXC account and click [Trade]. Click on [Spot].
Search "SWP" using the search bar to see the available trading pairs. Take SWP/USDT as an example.
Scroll down and go to the [Spot] box. Enter the amount of SWP you want to buy. You can choose from opening a Limit order, a Market order, or a Stop-limit order. Take Market order as an example. Click [Buy SWP] to confirm your order. You will find the purchased SWP in your Spot Wallet.
You can find a detailed guide on how to buy SWP token here.
Keep Yourself Updated With The Crypto Trend
Check out all of the listings in the Innovation and Assessment zones as well as the major tokens in the Main Zone – we have more amazing projects to come! What's more, MEXC lists moonshots and offers access to trade major cryptocurrencies. Visit the Hot Projects section as well to uncover more featured popular tokens. Lastly, feel free to visit MEXC Academy to learn more about cryptocurrency!
Start your travel on MEXC Global