Dione Protocol or DIONE (DIONE/USDT – Trade it here) is an ecosystem that helps users acquire decentralized tokens easily. They are developing a system to bridge the gap between real-world issues and DeFi solutions. Furthermore, their entire ecosystem strives to run on renewable energy. Basic information for their token is available on the MEXC Digital asset introduction page.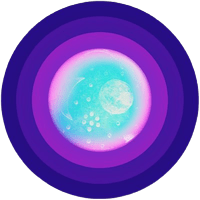 How Does it Work
Renewable energy is the most cost-effective option for service providers and consumers. Unfortunately, installation costs are considerably high in most places. Furthermore, there are a lot of traditional firms that are unwilling to disrupt their existing systems. Thankfully, we can overcome these issues using technologies and incentivization. So, how does blockchain technology comes into play for renewable energy?
Dione Protocol introduces a decentralized solution to assist with the difficulties that the energy sector encounters. They aim, to encourage high renewable energy usage, make electricity affordable to all, and establish an inclusive energy trading market. For starters, they hope to encourage the use of renewable energy sources for power generation through a trading and monitoring economy.
Dione Protocol also aims to reduce the entrance hurdles for SMEs and retail consumers to adopt renewable solutions, making it accessible to everyone. Furthermore, users can have the option to monitor the performance of the system, the source of power generation, and the parties involved. In the near future, they will also create a marketplace where users can buy and sell power units.
Energy Marketplace
At the heart of the marketplace, users can trade power units based on their roles in the protocol. The marketplace will connect directly to the blockchain, ensuring that all transactions and activities remain viewable on the open ledger. The fundamental operation of the marketplace will be similar to a standard P2P exchange. Therefore, users can place sell and purchase orders easily without any major complications.
Recent Price & Performance of Dione Protocol (DIONE)
DIONE is the governance and utility token for the ecosystem. Token holders play a huge role in sustaining the smooth running of the entire ecosystem. They can vote on implementing key changes to the platform. Furthermore, holders can use DIONE as a transaction method for gas fee payments.
Currently, their market price is $0.0003331 per unit. It has a fully diluted market cap of $3,259,220 and also a 24-hour trading volume of $107,321. You can check the live price of their token right here!
How to buy Dione Protocol (DIONE)
You can buy Dione Protocol (DIONE) on MEXC by following the steps:
Log in to your MEXC account and click [Trade]. Click on [Spot].
Search "DIONE" using the search bar to see the available trading pairs. Take DIONE/USDT as an example.
Scroll down and go to the [Spot] box. Enter the amount of DIONE you want to buy. You can choose from opening a Limit order, a Market order, or a Stop-limit order. Take Market order as an example. Click [Buy DIONE] to confirm your order. You will find the purchased DIONE in your Spot Wallet.
You can find a detailed guide on how to buy DIONE token here.
Keep Yourself Updated With The Crypto Trend
Check out all of the listings in the Innovation and Assessment zones as well as the major tokens in the Main Zone – we have more amazing projects to come! What's more, MEXC lists moonshots and offers access to trade major cryptocurrencies. Visit the Hot Projects section as well to uncover more featured popular tokens. Lastly, feel free to visit MEXC Academy to learn more about cryptocurrency!
Start your travel on MEXC Global