COTI (COTI/USDT – Trade it here) is the first enterprise-grade fintech platform that empowers organizations to build their own payment solution and digitize any currency to save time and money. COTI is a Layer 1 blockchain ecosystem designed for payments. Unlike traditional blockchains, COTI does not rely on Proof of Work (PoW) or Proof of Stake (PoS) to verify transactions. It employs a unique consensus algorithm called Proof of Trust (PoT), which combines a Directed Acyclic Graph (DAG) data structure with Proof of Work (PoW). PoT can reduce transaction costs and increase throughput to 100,000 TPS.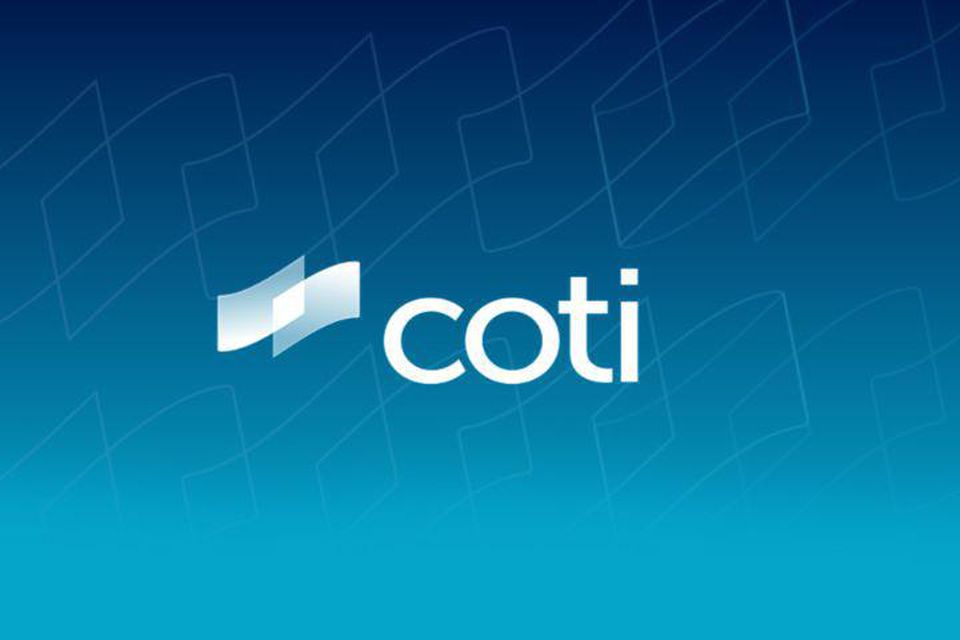 What is COTI used for?
COTI hopes to fully participate in the new digital economy and create a new generation of financial and digital products. Although built at the bottom, COTI can be seen from Layer 1 to applications, and it will develop into a comprehensive ecosystem. The COTI network is built on Trustchain, a Layer 1 blockchain protocol that uses a Directed Acyclic Graph (DAG) data structure.
Directed acyclic graph (DAG) is the most suitable infrastructure for payments due to its scalability and low transaction costs. COTI's innovative DAG data ledger and algorithm based on machine learning addresses current blockchain shortcomings, processing over 100,000 TPS while providing price stability mechanisms and buyer-seller protections.
How does COTI Token work?
Its native coin, COTI, is a cryptocurrency that operates on three different main networks. COTI is used to pay transaction fees and can also be pledged to the Treasury to generate rewards. You can also use COTI and other cryptocurrencies to pay for goods and services via the COTI Visa debit card. COTI MultiDAG 2.0 allows developers, merchants, and enterprises to issue tokens that carry Trustchain functionality, such as scalability, high throughput, low cost, and easy-to-use payment tools such as COTI Pay Business.
The blockchain relies on the Helium consensus protocol, based on HoneyBadgerBFT, which allows groups of nodes to reach consensus on untrusted connections. In the Helium Consensus Protocol, a consensus group of 16 members is elected quarterly. All active access points are eligible to be elected to the consensus group. The selection is random, but filters are applied to ensure members are geographically distinct. In each election:
The top 12 mining performers remain in the consensus group unless they have reached the limit of four consecutive epochs. After reaching this limit, they are eliminated, although they can be re-elected in the next election.
The four worst-performing members were replaced.
If a member is eliminated before completing four consecutive seasons, he can only be re-elected after the other 15 members are completely eliminated.
After one season, members of the consensus group receive 6% of the total mining rewards, evenly distributed among 16 members.
Tokenmics
The release date of COTI coins is 2019-06-04, the issuance price is $0.065, and the total amount of COTI coins is 2 billion. COTI tokens are utility tokens in the COTI network, mainly used for intra-system payment, including all fees in the COTI system and collateral tokens:
Arbitrator: Arbitration requires COTI tokens to be mortgaged.
Node operators: All types of node operators in the system (there are four types of nodes in the COTI network: full nodes, credit score nodes, DSP nodes, and historical nodes) will be rewarded with COTI tokens, and the verification node behavior needs to mortgage COTI Token.
Fees: All fees incurred when using the COTI payment network are paid in COTI tokens.
Allocation

Ecology/Reserve: 45%
Token Sale: 30% (The private sale portion accounts for 50%, with a lock-up period of 6-24 months.)
Team: 15% (Locked for six months, then released proportionally every quarter.)
Consultants and service providers: 10% (6-24 months lock-up period.)
IEO price 0.065U, 46,152,000COTI. The price of the seed round is 0.06U, which will be released in the fourth month after the listing. The price of the private placement round is 0.08U, 1.29% will be released together with IEO, and the rest will be released in the fourth month of the Shanghai Stock Exchange.
The project party has sufficient funds, and the total fundraising amount is 15 million US dollars. The total fundraising quota for the seed round + private placement round is 12.87%, and the unlocking is completed in a total of 33 months.
Who are the founders of COTI?
The COTI team includes engineers, mathematicians, economists, researchers, and veterans, who are from the fintech and banking industries. Shahaf Bar-Geffen is the co-founder and former CEO of WEB3, a leading multinational digital marketing firm. Shahaf holds a BSc degree in biotech and economics from Tel Aviv University. CTO, Nir Haloani, is an innovator in the areas of data compression, AI, and machine learning and has earned the prestigious Master Inventor title for authoring over 14 patents in these fields. Co-founder, David Assaraf, previously served as the chief internal auditor at HSBC Israel and as an examiner in the credit risk unit of the Central Bank of Israel's banking supervision department. CFO Yair Lavi was the former CEO and finance director at Plus500UK. He has also held prior roles in financial planning and valuation. He is an accountant, graduated in accounting and economics, and holds an MBA from Tel Aviv University.
Recent Token Price & Performance
Since listed on MEXC in August 2022, COTI reached the highest price (ATH) of 0.1260 USDT, and the lowest price was 0.0849 USDT.
How to buy COTI Token?
You can buy COTI on MEXC following the steps:
Log in to your MEXC account and click [Trade]. Click on [Spot].
Search "COTI" using the search bar to see the available trading pairs. Take COTI/USDT as an example.
Scroll down and go to the [Spot] box. Enter the amount of COTI you want to buy. You can choose from opening a Limit order, a Market order, or a Stop-limit order. Take Market order as an example. Click [Buy COTI] to confirm your order. You will find the purchased COTI in your Spot Wallet.
Interested in crypto like COTI?
MEXC lists moonshot and provides access to trading of major crypto coins like COTI. Keep an eye on our listings in Innovation and Assessment zones, as well as major tokens in the Main Zone – we have more great projects to come! Also, visit the hot projects section to find more hot tokens that were listed already. If you would like to know more about crypto trading itself, visit MEXC Academy.