Baanx or BXX (BXX/USDT – Trade it here) is a crypto-as-a-service fintech company. They aim to become a bridge between the crypto world and the fiat world. They are also striving to create a world where users can borrow and send money for free while earning crypto. Basic information for their token is available on the MEXC Digital asset introduction page.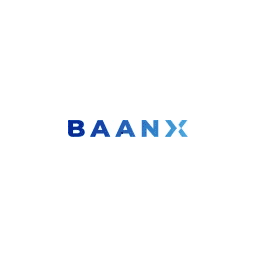 How Does it Work
Baanx is an innovative B2B2C fintech company. They collaborate with the world's leading digital asset corporate brands to provide secure crypto-friendly services. Baanx is popular for its Interest-free secure lending and high-interest savings for staking digital assets. It also provides global remittance and the ability to spend digital assets via Visa, China Union Pay, and cards.
According to their whitepaper, Baanx's founder and team have an accumulation of 100 years worth of experience in mobile, bank tech, and finance expertise. Furthermore, the team came from a background of huge corporates such as JP Morgan, NatWest, Mastercard, and many more. Now, they hope to offer users services that are "Better than a Bank".
Unique Selling Proposition of Baanx
There are several features that distinguish Baanx from its competitors, achieving the "firsts" title in the digital asset world. For starters, they have an interest-free secure lending level of up to 50% LTV on BTC and ETH. Furthermore, users can get instant clearance with a single click. You can also start spending the loan immediately using a virtual card. Alternatively, you can create a physical card and withdraw fiat from ATMs all around the world. Furthermore, Baanx.com Ltd is an FCA-registered company that operates under a lending license. This ensures legitimacy and security.
Their physical card enables multi-currency. Meaning, you can convert up to 5 currencies per program such as GBP, EURO, USD, Yuan, and many more. It is also directly linked to your digital Asset Wallets. You can liquidate your digital assets in the background while being entirely invisible to other users. Currently, there are 70 million merchant locations worldwide that accept the Baanx platform as a payment gateway.
Additionally, the platform has incorporated with TexBit. Now, you can send your cryptocurrency or fiat to any mobile user for free by utilizing the phone number. For users who prefer GooglePay or ApplePay, Baanx got you covered as well. They have seamless integration with Google and ApplyPay. Therefore, users can spend BTC or any other digital assets immediately. It works on all mobile apps, websites, and carts. Bye-bye card loading, hello future.
Recent Price & Performance of Baanx (BXX)
BXX is the utility token for the platform. Users can earn BXX for spending, saving, and purchasing items. Additionally, users can hold the token to get interest-free secured overdrafts and credit cards. Users can also pay loans using BXX tokens and earn discounts on any future loans.
Currently, their market price is $0.02673 per unit. It has a market cap of $529,226 and a fully diluted market cap of $6,682,579. It also has a 24-hour trading volume of $5,900. You can check the live price of their token right here!
How to buy Baanx (BXX)
You can buy Baanx (BXX) on MEXC by following the steps:
Log in to your MEXC account and click [Trade]. Click on [Spot].
Search "BXX" using the search bar to see the available trading pairs. Take BXX/USDT as an example.
Scroll down and go to the [Spot] box. Enter the amount of BXX you want to buy. You can choose from opening a Limit order, a Market order, or a Stop-limit order. Take Market order as an example. Click [Buy BXX] to confirm your order. You will find the purchased BXX in your Spot Wallet.
You can find a detailed guide on how to buy BXX token here.
Keep Yourself Updated With The Crypto Trend
Check out all of the listings in the Innovation and Assessment zones as well as the major tokens in the Main Zone – we have more amazing projects to come! What's more, MEXC lists moonshots and offers access to trade major cryptocurrencies. Visit the Hot Projects section as well to uncover more featured popular tokens. Lastly, feel free to visit MEXC Academy to learn more about cryptocurrency!
Start your travel on MEXC Global