Solana's largest NFT marketplace Magic Eden displayed some less magical images yesterday. According to some users, they saw porn and Big Bang Theory Images instead of NFT images. This led to people wondering if someone hacked Magic Eden.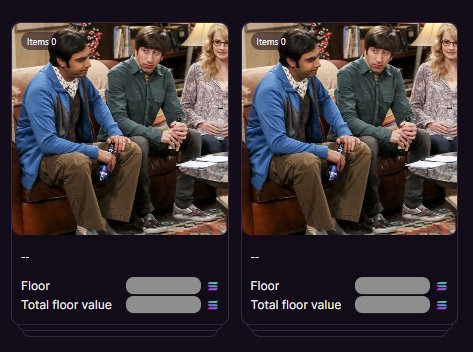 Thankfully, Magic Eden came to Twitter and address the issue late Tuesday. According to the team, their 3rd party cache image provider was compromised. The marketplace, on the other hand, remains safe and secure. They reassured that everyone's NFTs are safe and no hacking occurred. Unfortunately, some users had to bear witness to some "unsavory images" and they apologized for it. If any users are still witnessing big bang theory or porn images, please do a hard reset on your browser to fix it.
This issue came to light after many users reported seeing nude photos and TV show images. Furthermore, many users took it to Twitter showing that these images flashed past before displaying the original NFT artwork. Some users were concerned but others were making it a very interesting thread on Twitter.
Magic Eden's spokesperson stated that the firm does not feel it was a targeted attack. The breach on the third-party vendor affected other websites as well. However, they chose to not disclose the picture caching partner.
Closing Thoughts
Let us all stay calm, it is a false alarm. Everything is still good and Solana is hiking up in 2023. The prospects for 2023 seem to look good. Hopefully, we get to witness more positive news in the upcoming days. In the meantime, check out our MEXC trading page and find out what we have to offer! You can learn more about crypto industry news and interesting articles to get you up to speed with the crypto world. Happy trading!