Phantasia Token – What's that?
Phantasia Token Project (FANT – Trade it here) is a fantasy sports platform powered by the Solana Blockchain. The goal of Phantasia is to provide end-users with a seamless all-in-one fantasy sports experience across a wide range of sports such as American Football, Soccer, Cricket, Basketball, and many more.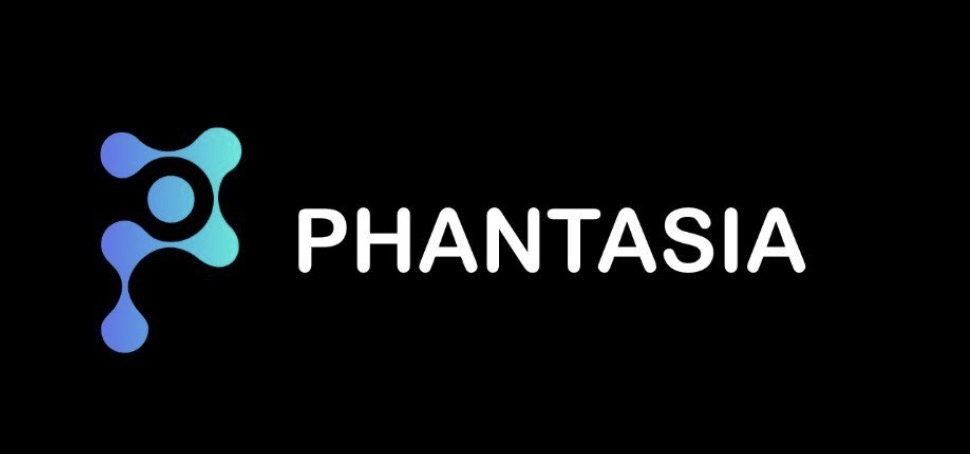 In addition to enabling traditional fantasy sports play, the platform will bring the sports into the hands of its players. Play-to-earn contests power users to utilize the platform by not having to wager their own funds. Phantasia will have a full NFT marketplace where users can buy NFTs in $FANT from Phantasia collections and show off their collectibles while playing against their friends. Users will earn vanity items as they compete and win in tournaments to give even further customization of their profile.
From December 14 to December 15, MEXC global launched the trading round and MX round for Phantasia Token under M-day event.
Features of Phantasia
Phantasia provides an ecosystem of fantasy sports leagues and enables competing between users. Phantasia platform is a product for any user to create their own Fantasy Sports league and host it as a public or private tournament. This use case pertains also to NFT projects which can host private tournaments for their community.
FANT Token holders will get access to exclusive features within our platform as we introduce the club model. The club model lets users create private contests and invite their friends. The more FANT the club owner has the additional features the club gets: in-game chat, analytics, customer support, and much more!
Fantasy Sports Player Features:
Access to fully operation fantasy sports platform
Ability to manage and participate in fantasy leagues
Exclusive Features for FANT holders
In-game NFTs to customize the Fan Card which are purchased in $FANT
FANT Token
Phantasia's "Fant" token is a Solana Program Library (SPL) governance & utility token that gives the community the right to vote in Phantasia proposals, helping shape the future of the protocol. Total FANT token supply is 250,000,000.
FANT Token is used for:
Earning rewards through winning contents and completing quests
Getting access to quality of life features as a contest creator.
Used for governance votes to determine how network resources are allocated.
Buying NFTs through in-game marketplace to customize the FAN Card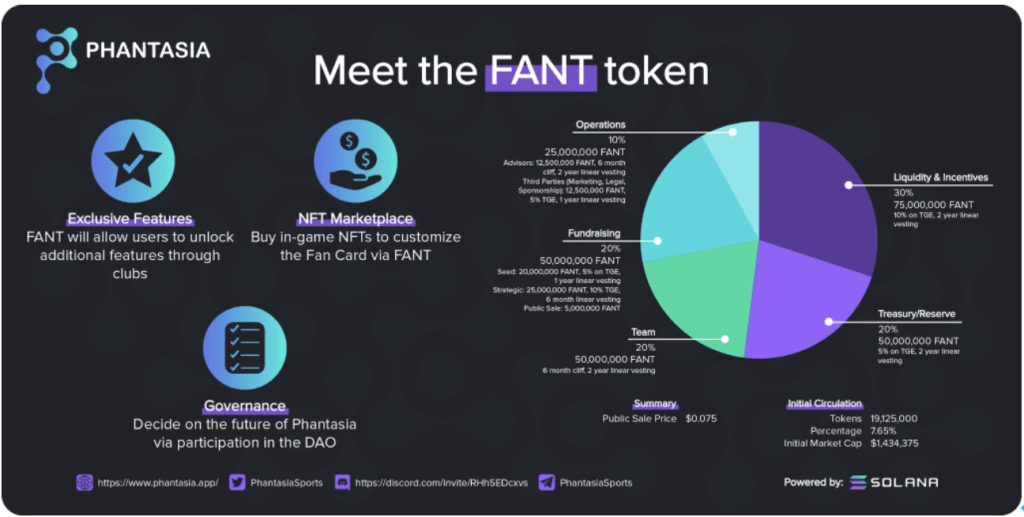 Since issued on December 15 in the Innovation Zone, the highest price hit 0.289 USDT with a 0.07 USDT opening price up 413%! MEXC Global held the M-Day for Creaticles Token (CRE8) – explore the recap and results with MEXC Global Official BlogMEXC Global held the M-Day for Creaticles Token (CRE8) – explore the recap and results with MEXC Global Official BlogTotal Tokens Allocated to MEXC M-day are 1,000,000 FANT. According to the lucky draw rules, for the trading round, there are 1500 winning tickets with 290 FANT each ticket. For the MX round, there are 1500 winning tickets with 290 FANT each ticket.
What is the Future Development for FANT Token & Project?
The Phantasia Token project roadmap is comprised of 6 core milestones:
Complete prototype for Daily Fantasy Sports (NFL) mode & finalize release strategy for the Beta – Done
Launch Beta P2E Application on Mainnet with test Phantasia token (betaFANT) – Done
Drop the first Phantasia Sports NFT Collection "Phantasia Phanbots" – Done
Complete Smart Contract security audit and release $FANT token via Solanium IDO
Launch Daily Fantasy Sports P2E game on mainnet and add additional governance functionality to the FANT token
Enhance Phantasia NFT storefront to include additional in-game skins, future collections, and vanity items earned through in game play
Deploy Platform Enhancements:
Integrate new sports onto the platform (EPL, Cricket, Hockey)
Roll out Private clubs with exclusive features
Implement season-long leagues
Mobile app
Improve DAO functionality
Interested in MEXC M-Day Event like Phantasia Token? It's easy to join!
Want to get a closer look at our exclusive MEXC M-Day for MX holders & traders? Or you are new to crypto trading? If you want to know more about MEXC Ecosystem and our services, visit our Academy where you can learn how to start trading on MEXC Global or explore product guides. If you want to know more about other listing results – visit MEXC Updates!
---
Start your travel on MEXC Global
---