Doodles (NDDS/USDT – Trade it Here) is a community-driven collectibles project featuring art by Burnt Toast that comes in a joyful range of colors, traits and sizes with a collection size of 10,000. Each Doodle allows its owner to vote for experiences and activations paid for by the Doodles Community Treasury. This article explores what stands behind the Doodles Index and how to purchase it on MEXC Exchange.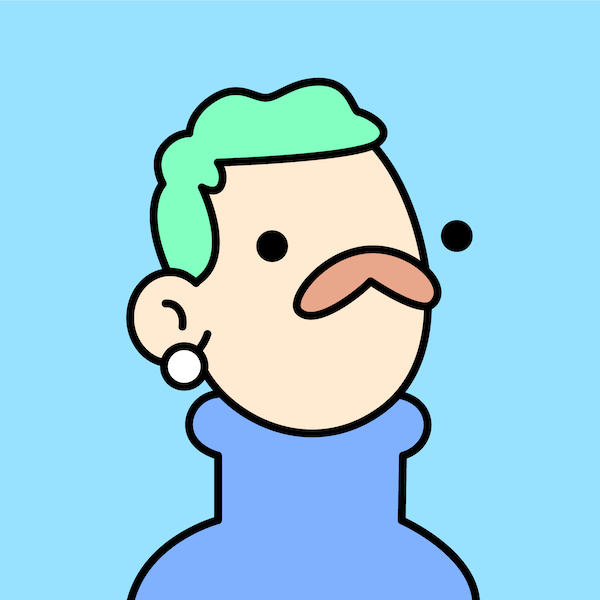 What is Doodles?
Doodles is a collection of 10,000 NFTs (non-fungible tokens) that are made up of hundreds of exciting visual traits designed by Burnt Toast, including entities such as skellys, cats, aliens, apes and mascots. Apart from the artist Burnt Toast, the Doodles Team also includes 1) Evan Keast, who is a Canadian-based product marketer and NFT consultant whose previous professional experience includes Kabam Games (Net Marble), Dapper Labs, and CryptoKitties and 2) Jordan Castro, who has been a blockchain builder since 2013 and previously led the CryptoKitties team at Dapper Labs.
The Doodles universe is ever-expanding and new experiences like Space Doodles are only available to collectors. Owning a Doodle allows holders to vote on community-driven features, products and events, rendering Doodle's roadmap a result of collaboration via Doodlebank. Doodlebank is our community treasury which boasts over $5m USD and is used to fund these experiences.
How is the Doodles NFT Index made?
Doodles are a collection of 10,000 NFTs (non-fungible tokens) that are made up of hundreds of exciting visual traits designed by Burnt Toast. MEXC splits 7 Doodles NFTs into 7,000,000 NDDS index tokens (1,000,000 NDDS per NFT). The NDDS index provides users with the opportunity to trade high-quality blue-chip NFTs at a low cost. If a user owns a sufficiently large percentage of the index, they can exchange their index holdings for one of the 7 Doodles NFTs. MEXC will expand the collection from time to time according to market demand, and MEXC's total position will not exceed 10%. MEXC Doodles holding address.
How to buy NDDS NFT Index?
The process of buying NFT Index is almost the same and easy as trading crypto on the spot markets. You can buy Doodles (NDDS) on MEXC by the following the steps:
Log in to your MEXC account and click [Trade]. Click on [Spot].
Search "NDDS" using the search bar to see the available trading pairs. Take NDDS/USDT as an example.
Scroll down and go to the [Spot] box. Enter the amount of NDDSyou want to buy. You can choose from opening a Limit order, a Market order or a Stop-limit order. Take Market order as an example. Click [Buy NDDS] to confirm your order. You will find the purchased NDDS in your Spot Wallet.
Recent NDDS NFT Index Price & Performance
Since its recent listing on MEXC, the NDDSNFT Index reached the highest price (ATH) of 0.0138 USDT on July 20th, 2022 Now, in August 2022, the NDDS index price circulates at around 0.01358 USDT.
Interested in buying NFTs? We have more!
MEXC not only provides access to the world's most popular tokens and new GEMs, but also offers unique assets & tools such as the Doodles NFT Index! Visit the hot projects section to find more hot tokes that were listed already. If you would like to know more about crypto trading itself visit MEXC Academy.