We successfully listed Battle Saga (BTL – Trade it here) in our Innovation Zone and opened trading for the BTL/USDT trading pair back in December. Since then, this token has had a relatively stable performance. How about refreshing your knowledge of what is the Battle Saga project is now?
What is Battle Saga?
Battle Saga is moving into the next phase of the gaming industry with a groundbreaking platform where players can Earn Without Playing (EWP). It is a Real-Time-Strategy game that follows an inventive DAO that runs on DeFi protocols. These protocols let users earn income on the side from fungible and non-fungible tokens.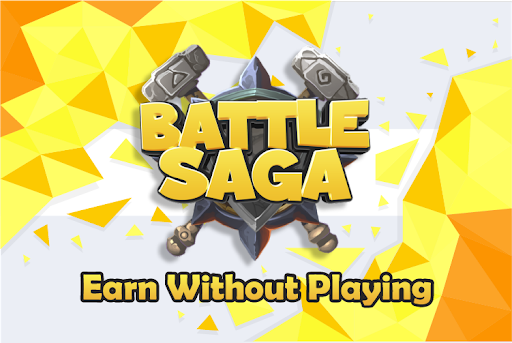 Battle Saga was launched in July 2021 after its creators received many comments where players gave suggestions to mix blockchain and Clash of Clan for players to earn from playing. This was a huge opportunity to benefit from the current mega popularity of Clash of Clans. The Battle Saga team has tried to avoid the drawbacks of traditional blockchain and DeFi protocols to make the best of both worlds.
Problems with Current Games
The current "Play-to-Earn" games are designed around the earning potential rather than the actual game, which is disappointing for seasoned gamers and their gaming experience.
Amongst the critical issues that gamers complain about are:
Player matching is usually not fair. Experienced players and high spenders are paired against newcomers, which spoils the playing experience for both players. Players with pay to win strategies or packages reach the top of game leaderboards. This is discouraging for new players or those that lack the spending power to reach the top of the player ranks.
A serious issue emerging for gaming platforms is the lack of voice of players, who should have the principal say in game design or playing rules. Recommendations from players are usually ignored. Policies get changed without players' approval or their opinions considered.
Most P2E gaming platforms running their blockchain marketplaces do not have the scalability for a growing player base or the support to sustain continued growth. Continuation of popular games is not guaranteed.
Solutions to Games Problems
Battle Saga's team has concentrated effort to build an enjoyable gaming experience that allows players to enjoy the game while enabling the play to earn aspect of the games.
The game uses a customized algorithm that matches players with similar game levels. The options for in-game features like buildings, troops, and heroes are linked to player skill levels. This means that players at the same level will have a matching level of armors and defenses, making the games more evenly matched in terms of weapons and infrastructure. This means that players win based on their skills and strategy.
Most games in the play-to-earn genre do not let players participate in-game updates and further developments. Most games do not allow players to participate in in-game updates and developments. This leaves gamers with a long wish list of things that should be in the game. The Battle Saga platform runs a creative DAO system that lets players have prime voting rights in the game development process.
Most games lose player interest due to lack of involvement and profitability challenges. Battle Saga has developed several revenue streams to ensure its profitability.
The Play to Earn Market
The P2E market is growing rapidly, and as blockchain advances, this is expected to grow further. As per research, by summer 2021, there were about 800,000 gamers in blockchain-based games.
This trend shows that the gaming industry is expanding as blockchain games attract player interest. As the player friendliness of blockchain games increases, NFTs and marketplaces develop. Further, the player base is also going to increase.
Playing Battle Saga
All buildings and characters are NFTs which lets players trade them in the marketplace to earn money. Players can build strategic structures like camps, watchtowers, and other buildings. Upgrading these require $GOLD, and the level of upgrade is linked with the level of the player. Battle Saga has various NFTs, which lets players own items they play with.
A unique concept in Battle Saga is that of earning without playing. This lets players earn passively from their base camp. Since the purpose is to win in battle strategy, they get rewarded if a player's camp is attacked and can withstand the attack. You may be offline, and your base camp is set up to defend itself from attack.
Start your travel on MEXC Global