The Saudis is the new collection on the block and consists of 5555 CryptoPunks derivatives that launched on July 9 as a free mint. It has a 2D pixelated style similar to CryptoPunks. The whitelist has 4500, and the public mint is 1000. Within a few hours, the entirety of Crypto Twitter was talking about it. This article explores the core features of Saudis and how one can purchase Saudis by first purchasing ETH as a base token on the MEXC Exchange.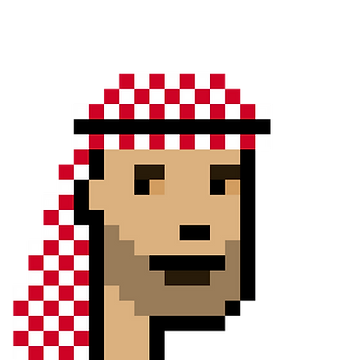 What is Saudis?
Saudis is the latest in a series of free popular NFTs themed in Saudi Arabia. The slogan of The Saudis is MAX BIDDING. Saudis is a collection of 5,555 NFTs, and is an exclusive club—MAX BIDDING to the top. Each Saudi is unique and programmatically generated from over 80 possible traits. All collectibles are living on the Ethereum blockchain. Holders' Saudi will grant them Sheikh status in the Kingdom and will grant them access to all our upcoming venues.
Similar to other free-to-mint hits, the project's momentum is fueled by its vocal army of social media users, many of whom are creating Saudi Arabia-inspired meme videos to spread the project's hype.
How to buy the Saudis?
To purchase the Saudis, users should first purchase ETH on MEXC Exchange following the steps listed below:
Log in to your MEXC account and click [Trade]. Click on [Spot].
Search "ETH" using the search bar to see the available trading pairs. Take ETH/USDT as an example.
Scroll down and go to the [Spot] box. Enter the amount of ETH you want to buy. You can choose from opening a Limit order, a Market order, or a Stop-limit order. Take Market order as an example. Click [Buy ETH] to confirm your order. You will find the purchased ETH in your Spot Wallet.
After purchasing your desired amount of ETH, you can send them to your Metamask wallet and then purchase the Saudis on OpenSea.
Recent the Saudis' Price & Performance
Over the last 90 days, the collection of Saudis has an average price of 0.8707 ETH and an average transaction volume of 9,595.2609. In September 2022, Saudis accumulated a total transaction volume of 9,600 ETH.
Interested in buying NFTs? We have more!
MEXC not only provides access to the world's most popular tokens and new GEMs but also offers unique assets & tools! Visit the hot projects section to find more hot tokens that were listed already. If you would like to know more about crypto trading itself, visit MEXC Academy.