What is XY Finance Token?
XY Finance is a one-stop cross-chain aggregator for DeFi and Metaverse. Our mission is to facilitate the seamless and secure transfer of on-chain assets, including tokens, NFTs, and more, across all blockchains. The XY Token team built a one-click swap aggregator with the highest interoperability that allows crypto users to trade all on-chain assets.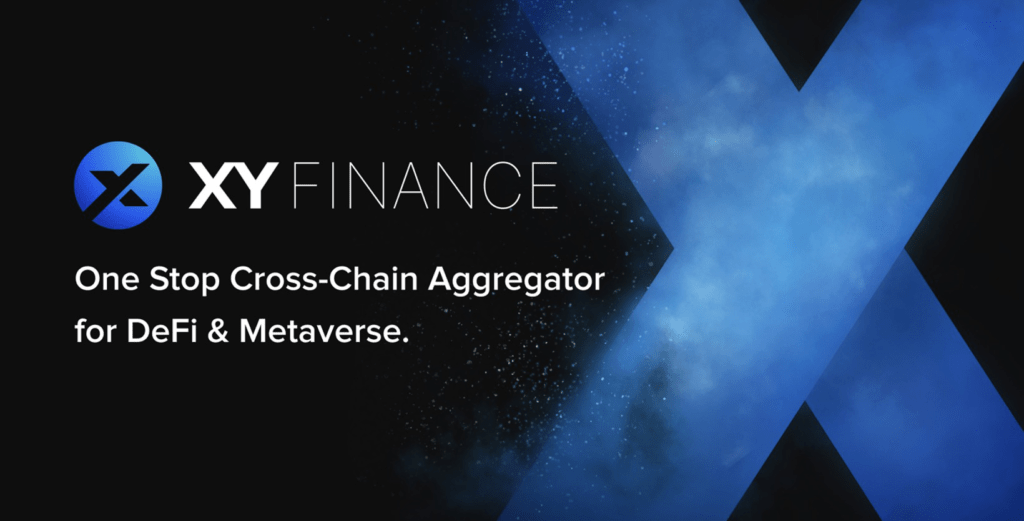 Major components of XY
X Swap & Y Pool (DeFi): XY Finance provides a one-stop swap aggregator to provide the fastest, simplest, and most economical cross-chain swap service with a seamless experience and highest interoperability. Meanwhile, liquidity providers can earn yields in Y Pool without impermanent loss. GalaXY Kats (GameFi): GalaXY Kats is a collection of 10,000 unique meerkat NFTs and a play-to-earn blockchain game where players can explore the lore of GalaXY universe and help GalaXY Kats revive humanity by challenging bosses and completing quests. Moreover, GalaXY Kats features DeFi utilities on X Swap & Y Pool. NFT Satellite (NFT): To satisfy the booming NFT trading demand and follow the fast-developing multichain NFT ecosystem, XY Finance introduces a one-click NFT liquidity aggregator to allow users to buy, sell, and NFTs on different chains in one transaction.
XY Finance's token
XY is XY Finance's native utility token and governance token and has the following current and planned functions:
Staking incentives: XY token holders will be able to stake their tokens on the protocol and act as a catalyst to boost rewards on provided liquidity by up to 2.5 times. XY holders who stake their tokens will receive a portion of the revenue generated by the protocol.
Liquidity mining: Liquidity providers can stake their assets into the Y Pool to receive xyTokens, such as xyUSDT. In addition to earning swap fees, to further incentivize these providers given opportunity costs, liquidity providers will be eligible to receive XY tokens through a liquidity mining program, adjusted based on a user's relative contribution and additional parameters.
Governance: XY token holders will be able to participate and vote in the governance process of the platform. Through governance, users can influence and modify product features and key parameters of XY Finance. This will enable XY token holders to influence the direction of the protocol's development.
The total supply will be 100,000,000 XY Tokens to be minted with no possibility for future inflation. The allocation is like below: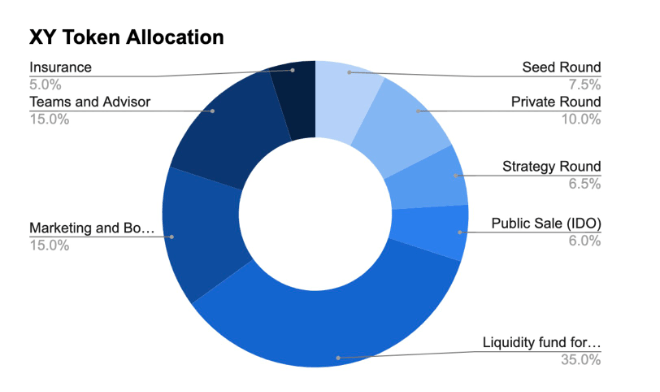 XY launches on MEXC Kickstarter
After the Kickstarter voting session for XY Finance concluded, users have contributed a total of 59,985,441.74321301 MX to vote for XY listing on MEXC. XY/USDT pair started trading on January 4 in the Innovation Zone, the highest price was 0.6 USDT with the opening price of 2.15, up 358%.
More like XY Finance is here
Interested in altcoins or memecoins? Looking for next GEMs after the CWEB token? You can check articles tagged with alts. New to blockchain and trading? If you want to know more about MEXC products and crypto trading, visit our Academy to learn how to start trading on MEXC Global.
No account at MEXC Global to trade XY Token? Register here and get trading fee discounts!