In December, 2020, the U.S. Securities and Exchange Commission (SEC) filed a lawsuit against Ripple Labs (XRP). After two years, we might finally have a ruling soon. How did it start? What exactly happened? What is the progress now? In this article, we will do a quick recap on how their battle unfolds. Before we begin, learn about XRP at our MEXC digital asset information page!
How It All Started
A little back story. For starters, Ripple Labs is a registered US company. They created the XRP token in 2012. As they are an American company, the SEC has the jurisdiction to pursue legal action against them. In December 2020, the SEC of the United States filed a lawsuit against Ripple Labs. Ripple Labs had allegedly conducted a $1.38 billion worth of unlawful offer and sale of securities in exchange for cash. At that time, it was one of the most significant enforcement proceedings linked to crypto since the industry's beginnings.
Within a day, XRP's market capitalization of $26.53 billion plummeted to $11.19 billion. It further persisted until January with only $5.11 billion of market cap. Of course, XRP did not sit quietly. They immediately made an announcement to stand their ground and fight. Until now, the case is still ongoing and there is no clear winner yet.
During the case, Ripple's key argument relates themselves to Ethereum (ETH). They raise a point that ETH is doing the same in terms of unregistered securities. So why did the SEC give them the leeway instead? Furthermore, Ripple claims that the SEC lacks jurisdiction over XRP tokens. This is because most of the tokens were traded on exchanges outside of the states. The Chairman of SEC, Garry Gensler gave no comments on ETH but argues that Ripple executives knowingly disregard the Howey Test.
The Howey Test
The Howey Test is used to determine the existence of an investment contract. The test is named after the 1946 Supreme Court decision SEC vs. WJ Howey Company. It is a series of tests that can easily determine the validity of a security breach. In the case between SEC vs. Ripple, they claim that XRP's action indeed fulfills the Howey Test. According to SEC, Ripple traded XRP tokens in return for "money". This passes the "Investment of Money" statue in the Howey Test. They also believed that Ripple was aware of the principle and knowingly violated it.
In response, Ripple rebutted that XRP is not a security. They stated that the functionality and liquidity of XRP are wholly incompatible with securities regulation. Furthermore, crypto did not exist during the 1940s. They believe that the Howey Test is very much outdated. It should not be used on digital assets such as XRP.
They further disputed that in many cases, XRP has no investment of money. In contrast, Ripple gave away more than two billion tokens to charities. Additionally, Ripple does not manage or operate a profit seeking business. XRP holders are the ones in power to make modifications on the XRP blockchain and Ripple has no say in it. Next, we will move on to William Hinman, Former SEC Director's speech.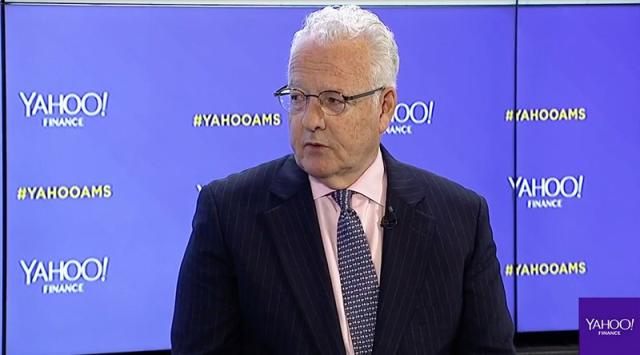 William Hinman's Speech
During the course of the lawsuit, Ripple argued that XRP is not a security. They claim that the Former SEC Director, WIlliam Hinman publicly mentioned it. On June 14, 2018, Hinman talked about crypto during the Yahoo Finance All Markets Summit. He stated that Ethereum – like Bitcoin, is sufficiently decentralized. Therefore, they are not subjected to the security regulations.
Ripple requested the SEC to handover the documents pertaining to Hinman's speech. However, the SEC did not budge. In fact, the SEC pulled out all stops to prevent XRP from getting the documents and related files. At that point, Ripple felt that the documents would reveal discussions showcasing SEC's bias towards Bitcoin and Ethereum. After a gruesome battle of the wits, Ripple finally managed to obtain the documents. On October 21, 2022, Ripple's general counsel Stuart Alderoty took it to Twitter and shared his thoughts. He tweeted:
"Over 18 months and 6 court orders later, we finally have the Hinman docs (internal SEC emails and drafts of his infamous 2018 speech). While they remain confidential for now (at the SEC's insistence), I can say that it was well worth the fight to get them."
Ripple believes that this is a great victory for them. As they are closing in on the final ruling date, the community thinks that Ripple is standing at a very good position to win. CEO of Ripple, Brad Garlinghouse also took it to Twitter and expressed his thoughts. Garlinghouse publicly berated SEC, stating that they have no regards for companies and people they harmed. He thinks that the SEC should not be trusted when they talk about the care for disclosure, transparency and clarity.
What Is the Progress of the Lawsuit Now
According to Ripple, the lawsuit should have a conclusion in a few more months. Former US prosecutor James K. Filan also forecasted that Judge Analisa Torres will render her decision on or before March 31, 2023. At the moment, many legal experts believe that Ripple will win the case. Senior analyst at Forbes and senior vice president at Strand Consult, Roslyn Layton further claims that the signs of the SEC losing are mounting. They have no solid evidence against XRP even at this stage of the case.
In October 2022, Coinbase asked for permission from the judge to file briefs in support of XRP. Soon after, the judge granted permission and requested that all briefs should be submitted before November 18, 2022. Of course, this meant a great deal to XRP because more support from big crypto exchanges meant a higher chance at victory. In fact, Coinbase is not the only exchange submitting an Amicus Brief. Reportedly, the CCI, Valhil, Cryptillian, Veri DAO, Reaper Financial, InvestReady, NSEI and Paradigm are all planning to submit briefs in support of Ripple. According to Coinbase's brief, they argued that:
"The SEC has lost sight of this fundamental premise by prosecuting sellers of XRP tokens after making public declarations indicating that the transactions were legal. For years following the debut of Bitcoin, Ether, and XRP, the SEC watched as multi-billion dollar trading markets for these cryptocurrencies grew without indicating that it considered any of these assets to be 'securities,' subject to the onerous limitations that come with that designation.

The Court should deny the SEC's petition for summary judgment on this issue in order to guarantee that the current due process precedents on which the fair notice defense is based continue to protect against inappropriate regulatory enforcement when warranted."
Closing Thoughts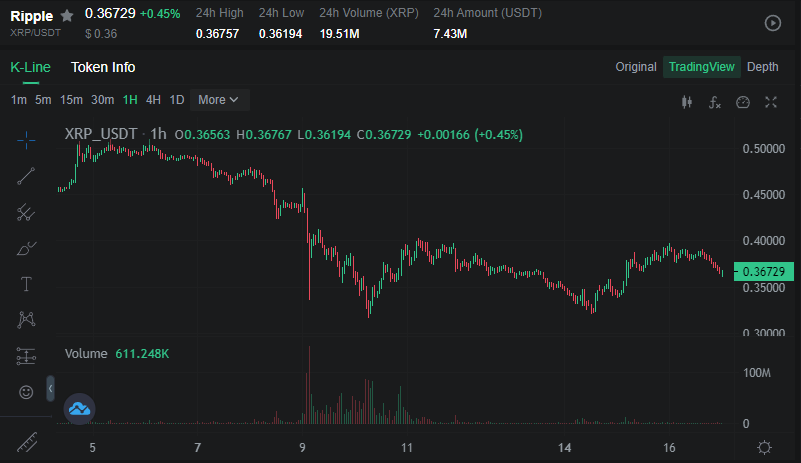 The market is on a steady downhill track. After the collapse of FTX, everyone in the community is now keeping their eyes on Ripple and SEC. The outcome of the lawsuit will definitely create a big impact on the crypto market. At the moment, we are still unsure of the judge's ruling. But one thing is certain, Ripple is confident. All that is left to do now is to closely monitor the situation. Now, we shall all do in-depth research and set proper risk management before investing in any projects. The market is unpredictable. You can keep yourself up-to-date with the current industry news and interesting articles here at MEXC. Join us now and start trading with MEXC!
Start your travel on MEXC