The biggest news in crypto today – Binance has agreed to buy FTX since FTX had a liquidity-related crisis. This news led FTX's native token FTT price plunged 76.30% compared to yesterday. Regarding Binance's acquisition, a lot of people are questioning what this deal means for FTX's gaming and NFT businesses. This is because FTX spent a large amount of money on Web3 building, but now the future of gaming, NFT, and esports are not clear.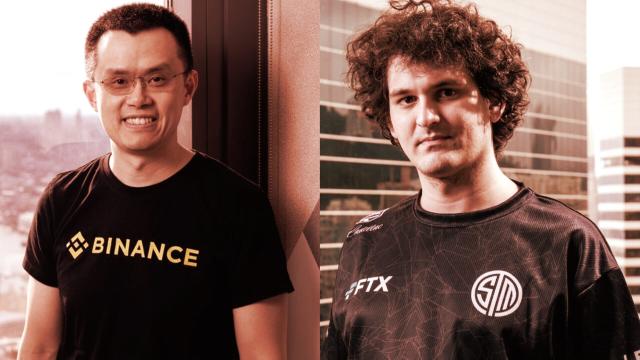 In the bull year of 2021 and the early 2022, FTX had made some significant decisions. It launched its own NFT marketplace, sponsored some esports, and launched its $2 billion web3 venture fund. The future of FTX seemed bright and they were excited to work with some big game publishers in the near future.
NFT and FTX US
However, things don't always turn in the direction we expected. The fortune of FTX is obviously declining along with the market down trend. FTX might have a new owner if Binance's deal is officially completed. But looking on the bright side, the founder and CEO of FTX, Sam Bankman-Fried mentioned today that their business in the US is not impacted by Binance's deal currently.
One of FTX's major businesses is the NFT marketplace. They had the privileges to partner with NBA star Stephen Curry and Coachella (a musical festival), which both are established by FTX US. Until this moment, we are still not sure what the future holds for their NFT and gaming sections. Will the exchange be able to keep their own name if Binance actually acquires them? Will they have all the say in terms of business operations and products? I am sure other investors are just as curious as I am. But from the current situation, it seems like the NFT marketplace part of business should not be affected by this deal.
Closing Thoughts
Personally, I believe the most important thing for a business to sustain and succeed is to have enough cash flow and to have enough liquidity. The current situation of the FTX exchange is not looking optimistically. Besides market risks and specific crypto risks, don't forget to take the exchange risks into account when you decide to trade on a platform.
Lastly, don't forget to check out our daily industry news to stay tuned in crypto markets. If you would like to trade Binance token (BNB/USDT – trade it here) and FTX token or FTT (FTT/USDT – trade it here), MEXC is here with you! Remember to do your own research and trade with cautions!