WEMIX (WEMIX/USDT – Trade it here) is a blockchain global gaming platform. It is the subsidiary company of Wemade Tree Pte. Ltd. It is also Wemade's flagship blockchain gaming service arm. Basic information for their token is available on the MEXC Digital asset introduction page.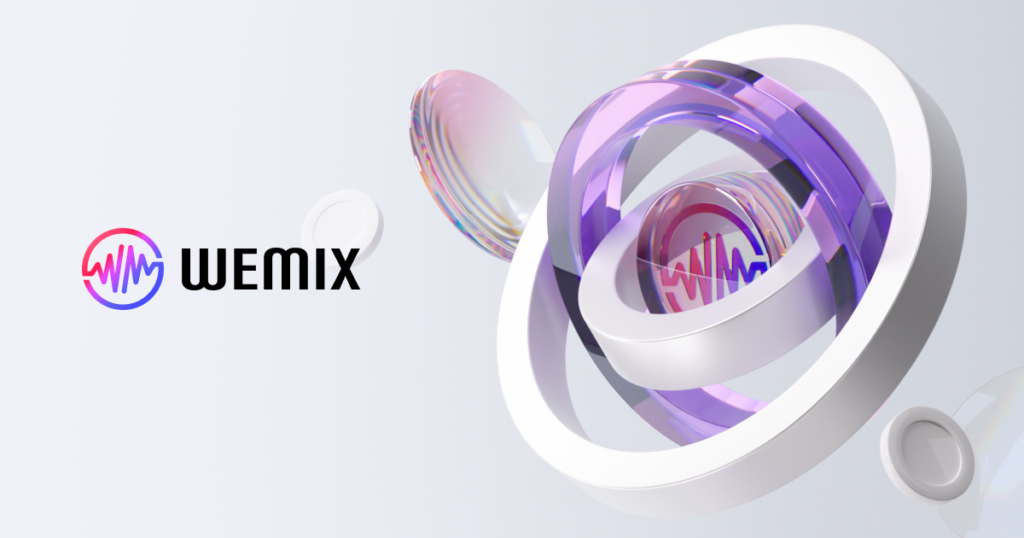 How Does it Work
The mother company Wemade is a gaming company that has been around for over two decades. They are listed on the Korean Stock Exchange (Kosdaq) and have over 500 million users worldwide. WEMIX on the other hand is here to innovate and solve new gaming industry dilemmas.
Currently, many companies are trying to integrate their businesses and blockchain together. The same goes for the gaming industry. WEMIX is building a network and services that combine core gaming qualities with blockchain. Furthermore, the network will place great emphasis on digital assets. We all know that gaming is all about the experience. Only with innovation and continuous updates will users continue to invest their time into games. Therefore, they are integrating blockchain with daily content; making it an important part of the game experience. In return, players will come for innovation and stay for enjoyment.
WEMIX intends to provide distinctive values to fellow players via blockchain and in-game content. For example, they are integrating blockchain into MMORPG dungeon hunting, farm and factory building, blockchain fishing holes, and many more. Users will experience blockchain on a regular basis and also receive rewards. Ultimately, this will set them apart from the simple blockchain games on the market, creating a long-term gaming ecosystem instead.
NFT Gaming on WEMIX
Obviously, no GameFi is complete without NFTs. WEMIX features a variety of NFT games with diverse gameplay and designs. Luckily, all the games use the same NFT gamification model. This creates an ecosystem where players may exchange collectibles and items from different games. This will also create a decentralized market where market manipulation is not possible. Furthermore, blockchain integration ensures that your progress and assets are safe. Even if a power outage or device crashes, all your data are safely stored on the blockchain. When you log in, everything will be where you left it.
Recent Price & Performance of WEMIX
WEMIX is the ecosystem's utility token. Players can use the token to purchase in-game assets. WEMIX also acts as a medium for transactions across multiple games. Furthermore, you can stake, swap, or contribute the tokens for crowdfunding R&D.
Currently, their market price is $0.6629 per unit. They have a market cap of $170,545,229 and a fully diluted market cap of $768,640,184. You can check the live price of their token right here!
How to buy WEMIX
You can buy WEMIX on MEXC by following the steps:
Log in to your MEXC account and click [Trade]. Click on [Spot].
Search "WEMIX" using the search bar to see the available trading pairs. Take WEMIX/USDT as an example.
Scroll down and go to the [Spot] box. Enter the amount of WEMIX you want to buy. You can choose from opening a Limit order, a Market order, or a Stop-limit order. Take Market order as an example. Click [Buy WEMIX] to confirm your order. You will find the purchased WEMIX in your Spot Wallet.
You can find a detailed guide on how to buy WEMIX token here.
Keep Yourself Updated With The Crypto Trend
Check out all of the listings in the Innovation and Assessment zones as well as the major tokens in the Main Zone – we have more amazing projects to come! What's more, MEXC lists moonshots and offers access to trade major cryptocurrencies. Visit the Hot Projects section as well to uncover more featured popular tokens. Lastly, feel free to visit MEXC Academy to learn more about cryptocurrency!
Start your travel on MEXC Global