VicMove (VIM/USDT – Trade it here) is a web3 fitness and lifestyle mobile app with inbuilt NFT gaming and Social-fi elements where you can earn rewards in Crypto/NFTs just by movement like walking, running, and cycling. First, you mint an NFT in the form of sneakers, then by walking, running, and cycling, you will earn in-game cryptocurrency, which can either be used for in-game activities or cashed out for profit.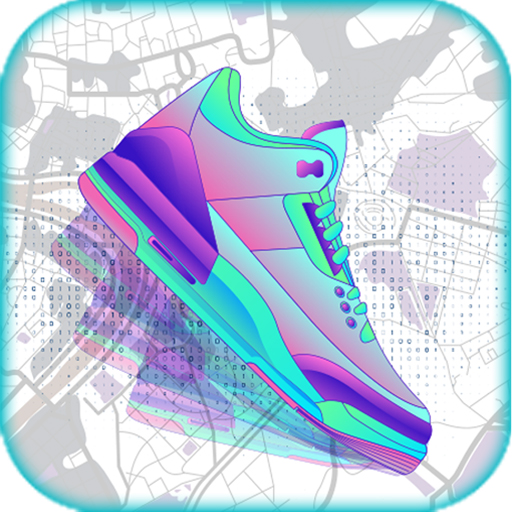 Key Features of the VicMove project
Anyone can use: You don't have to understand NFTs or Crypto to get started. Burning those calories is all you need to know, to start using VICMOVE
Build a habit of working out: Building a habit is hard, especially regarding your health. Using real money rewards and interesting gaming/social elements, VICMOVE helps you become physically active and get fit
Earn in Crypto/NFTs: Earn in cryptocurrency & upgrade your NFT value every day simply by walking, running, and cycling.
Tokenmic of VIM
Total supply VIM token: 50,000,000 VIM.
Selling tax allocation:
Buying tax is 0% – That means you buy tokens for FREE
The selling tax is 3% – This 3% will be divided into 2 pools
Liquid pool: 1% for the liquid pool
Marketing and Reward Pool: 2%
Play and earn tokenmics
Once you have acquired the sneaker NFT, you will get daily energy which will determine the maximum time available for you to work out and earn.
Level 30 sneaker is being sold for 15.000 VIM on the market. 90% average tax in recent days is about 72.000 VIM which is divided into 130 level 30 sneakers. Then with each pair of NFT sneakers, you will earn 12.900 VIM in a month. At the same time, you will earn 288 more sneaker pieces. Every 360 piece can be made into one complete pair of NFT sneakers.
With each pair of sneakers, you will earn 9,6 pieces every day. There are 167 pairs which are multiplied by 9,6. This means that 1.603,2 pieces can be earned in 1 day.
Dividing by piece ratio as follows: 72.000/1.603,2 = 44,9. So, with each sneaker, you will earn 44,9×9,6 pieces a day and 44,9×9,6×30 a month.
If you keep your sneakers in your wallet to increase your energy, you will also earn more pieces, and the reward rate will increase, too.
How to buy VIM Token?
You can buy VIM on MEXC following the steps:
Log in to your MEXC account and click [Trade]. Click on [Spot].
Search "VIM" using the search bar to see the available trading pairs. Take VIM/USDT as an example.
Scroll down and go to the [Spot] box. Enter the amount of VIM you want to buy. You can choose from opening a Limit order, a Market order, or a Stop-limit order. Take Market order as an example. Click [Buy VIM] to confirm your order. You will find the purchased VIM in your Spot Wallet.
Recent VIM Token Price & Performance
Since listed on MEXC in August 2022, VIM reached the highest price (ATH) of 0.17598 USDT, the lowest price was 0.02221 USDT.
Interested in crypto like VIM?
MEXC lists moonshot and provides access to trading of major crypto coins like LUNC. Keep an eye on our listings in Innovation and Assessment zones, as well as major tokens in the Main Zone – we have more great projects to come! Also, visit the hot projects section to find more hot tokens that were listed already. If you would like to know more about crypto trading itself, visit MEXC Academy.