Zebec or ZBC (ZBC/USDT – Trade it here) is a continuous Settlement protocol. In simpler terms, it transmits payments and distributes them like a payroll. Zebec is the future of payroll. Basic information for their token is available on the MEXC Digital asset introduction page.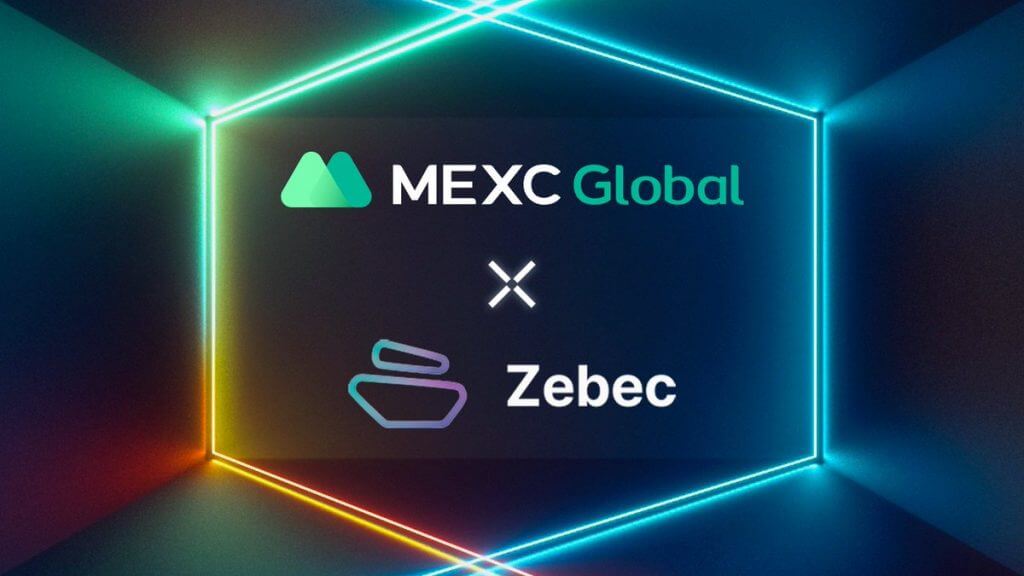 What is the Function of Zebec?
Zebec is bringing blockchain technology into everyday life. It is the world's first ever on-chain payroll protocol with a complete tax withholding mechanism. It is also the first debit card for Solana wallets. Furthermore, Zebec is advancing payment technology not only in retail stores but in companies as well. They hope to bring blockchain closer to everyday life while improving what we thought we knew.
Additionally, industry giants such as Coinbase, Solana, and Lightspeed saw the potential in Zebec. They successfully raised $21 million, launching the Zebec network in preparation for the future.
Zebec is the Future of Payroll Systems
Many of us work around the clock for an hourly fare of $12. However, Zebec is changing the tables and revolutionizing payroll. They are capable of payment calculations by the second. Every second of work is a second worth of pay. Furthermore, employees can access the earnings immediately and get paid by the second. Waiting biweekly for the paycheck to clear is now a thing of the past.
Every payroll that passes through Zebec is encrypted before distribution. It protects employees from any payroll fraud. Additionally, it has almost no errors for both employees or payroll teams. Everyone involved can pause the stream at any time to make adjustments without causing delays in payments. In return, there are fewer holdups and no additional fees.
Best Crypto Debit Card In the World
Zebec along with Solana introduced their very first Zebec debit card. It is available to the US, UK, and EU citizens. This custom metal debit card stores crypto in the wallet for real-world purchases. Furthermore, there are now more than 60 million merchants that accept Zebec cards as a payment method. It also has no annual fees or transaction fees, making them the lowest fee in the market.
Zebec card users can also earn up to 7% return in rewards and benefits. Every time you use the card, the rebate will immediately return to your card balance. So hassle and no hidden terms. Just choose which coin you want to spend and which coin to hold. The card will make sure all is well and safe.
Is Zebec (ZBC Coin) a Good Investment?
Although the current market sentiment is bearish, ZBC coin is leaning more toward good growth in 2023. It is suitable for a long-term investment with a clear exit strategy. However, this is not financial advice and it is crucial to do the proper research yourself before making an investment.
Zebec (ZBC Coin) Price Prediction
According to Coin Codex, they predicted that ZBC coin has the potential to increase by 105.28%, reaching a market price of $0.023848. It has had a 50% green day in the past 30 days with 13.79% price volatility.
Where to buy Zebec (ZBC Coin)
You can find Zebec (ZBC Coin) here at MEXC Global! We are listing ZBC/USDT in our main market!
What is Zebec (ZBC Coin) Worth?
ZBC is trading with a market price of $0.01168 per unit. It has a market cap of $8,549,881 and a fully diluted market cap of $116,748,531. It also has a 24-hour trading volume of $5,946,512. You can check the live price of their token right here!
How to buy Zebec (ZBC Coin)
You can buy Zebec (ZBC Coin) on MEXC by following the steps:
Log in to your MEXC account and click [Trade]. Click on [Spot].
Search "ZBC" using the search bar to see the available trading pairs. Take ZBC/USDT as an example.
Scroll down and go to the [Spot] box. Enter the amount of ZBC you want to buy. You can choose from opening a Limit order, a Market order, or a Stop-limit order. Take Market order as an example. Click [Buy ZBC] to confirm your order. You will find the purchased ZBC in your Spot Wallet.
You can find a detailed guide on how to buy ZBC coin here.
Keep Yourself Updated With The Crypto Trend
Check out all of the listings in the Innovation and Assessment zones as well as the major tokens in the Main Zone – we have more amazing projects to come! What's more, MEXC lists moonshots and offers access to trade major cryptocurrencies. Visit the Hot Projects section as well to uncover more featured popular tokens. Lastly, feel free to visit MEXC Academy to learn more about cryptocurrency!
Start your travel on MEXC Global