Ultimate champions or CHAMP (CHAMP/USDT – trade it here) is a free-to-play fantasy football game. They are an absolute powerhouse in the blockchain gaming industry. Why powerhouse you ask? It is because they have officially licensed digital cards hosted as NFTs on the blockchain. Basic information for the CHAMP Token is available on the MEXC Digital asset introduction page.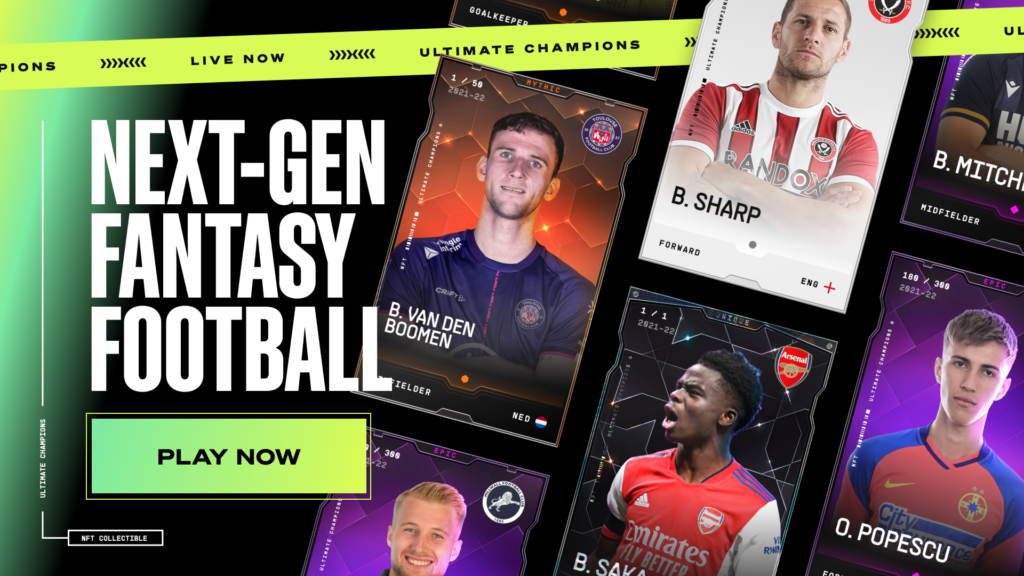 The Idea Behind Ultimate Champions
We had come across a ton of football games on various platforms. However, this fantasy football game is different from your usual games. In traditional video games, the in-game assets stay in-game. You do not truly own anything. Furthermore, it has no value in the real world. Therefore, Ultimate Champions is here to bring change. Using the power of blockchain and NFT, your in-game assets now have real-world value. You fully own all your in-game assets and all of them are worth something.
They want to create a free-to-play fantasy sports platform for audiences to have fun. They also hope that everyone can play without limitations. in Ultimate Champions, players can use their extensive knowledge to build the best possible fantasy team. Win the game and receive rewards such as new cards (NFTs) and their utility token (CHAMP).
In this game, you are playing as the manager of a football club. Your mission is to build the best possible team every week with your ultimate cards. Don't forget, these cards NFT are collectibles and you owned them. In the game, you need to select 14 ultimate cards to register a team. Then, the platform will sync the game with a real-world sports calendar. The cards' performances during the competitions are then converted into a fantasy score. Once you reached a certain threshold on fantasy points, you will receive your rewards! These rewards are a combination of NFT cards and CHAMP tokens. If you think you have the potential to be a club manager, you really should start playing it. You might earn yourself a rare NFT and make a profit while playing! Check out Ultimate Champions now!
Recent Price & Performance of Ultimate Champions (CHAMP)
CHAMP is the utility token for Ultimate Champions. You can use CHAMP to purchase in-game items and exclusive content. In the future, they will introduce staking for CHAMP as well.
Currently, the market price for CHAMP is $0.1175 per unit. They have a market cap of $17,609,021 and a fully diluted market cap of $113,903,284. You can check the live price of their token right here!
How to buy Ultimate Champions (CHAMP)
You can buy Ultimate Champions (CHAMP) on MEXC by following the steps:
Log in to your MEXC account and click [Trade]. Click on [Spot].
Search "CHAMP" using the search bar to see the available trading pairs. Take CHAMP/USDT as an example.
Scroll down and go to the [Spot] box. Enter the amount of CHAMP you want to buy. You can choose from opening a Limit order, a Market order, or a Stop-limit order. Take Market order as an example. Click [Buy CHAMP] to confirm your order. You will find the purchased CHAMP in your Spot Wallet.
Keep Yourself Updated With The Crypto Trend
Check out all of the listings in the Innovation and Assessment zones as well as the major tokens in the Main Zone – we have more amazing projects to come! What's more, MEXC lists moonshots and offers access to trade major cryptocurrencies. Visit the Hot Projects section as well to uncover more featured popular tokens. Lastly, feel free to visit MEXC Academy to learn more about cryptocurrency!