Chiliz or CHZ (CHZ/USDT – Trade it here) is one of the leading digital currencies for sports and entertainment by the eponymous FinTech provider based in Malta. It runs Socios, a blockchain-based sports entertainment platform that enables consumers to take part in the governance of their preferred sporting organizations. Fan tokens of Socios are an illustration of that. Fan tokens give sports clubs and organizations a means to interact with their supporters and open up new revenue streams. This article will explore what is Chiliz, it's main features plus project tokenomics and how to buy CHZ Token on MEXC.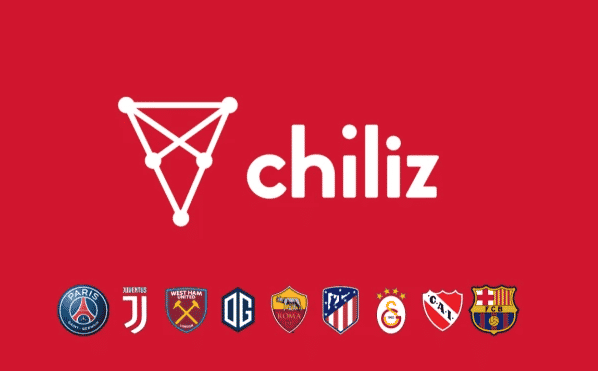 Core Features of Chiliz
Create an unconventional way to engage

There are other ways users may gain from using Fan Tokens, despite the fact that this is how they are initially intended to be used. It is to offer sports fans a say in how their favorite sports team makes decisions. Users are free to trade Fan Tokens with other users on the Chiliz Exchange, Socios' P2P exchange.

Utilizing smart contracts

In the voting process, fans can vote with Fan Tokens by using smart contracts. It is a self-executing computer program in which the conditions of the contract between the buyer and the seller are written directly into the program's code.
Smart contracts eliminate the need for a third-party authority or other external mechanism and allow transactions and agreements to be conducted anonymously between two or more parties who do not trust one another.
Chiliz Project Tokenomics
On the Socios sidechain, which makes use of the Proof-of-Authority (PoA) consensus mechanism, Fan Tokens are created. Instead of relying on network decentralization, PoA grants the ability to create and validate new blocks to a select group of pre-selected "authority" nodes. The organizations or people in charge of an authority node are often made public in order to build trust in the system because these nodes are crucial to the network's security and success.
Besides the use of secured network, CHZ has a maximum supply of 8.88 billion and there are around 6 billion CHZ are circulating in the market. The scarcity is another reason why crypto/sport enthusiasts would consider purchasing CHZ.
How to buy CHZ?
Looking for how to buy CHZ? You can buy Chiliz token on MEXC via the following the steps:
Log in to your MEXC account and click [Trade]. Click on [Spot].
Search "CHZ" using the search bar to see the available trading pairs. Take CHZ/USDT as an example.
Scroll down and go to the [Spot] box. Enter the amount of Chiliz you want to buy. You can choose from opening a Limit order, a Market order or a Stop-limit order. Take Market order as an example. Click [Buy CHZ] to confirm your order. You will find the purchased CHZ in your Spot Wallet.
Recent CHZ Price & Performance
Chiliz Token reached the highest price (ATH) of 0.947810 USD on March 11th, 2021. The lowest price of CHZ since the ATH date was 0.081000 USD on June 17th, 2022.
Interested in crypto Like Chiliz?
Other than CHZ, MEXC lists moonshots and provides access to trade other major cryptocurrencies. Keep an eye on our listings in the Innovation and Assessment Zones, as well as major coins in the Main Zone. There are more great projects to come! At the same time, don't forget to visit the Hot Projects section to explore more trending tokens that are available on MEXC. If you would like to learn more about crypto-related information with us, please visit MEXC Academy.