The Frax Protocol or FXS is the first ever fractional stablecoin protocol. It is a permissionless, open-source, and entirely on-chain protocol. Essential information for their token is available on the MEXC Digital asset introduction page. Furthermore, we are listing (FXS/USDT – Trade it here) on our innovation Zone, check it out now!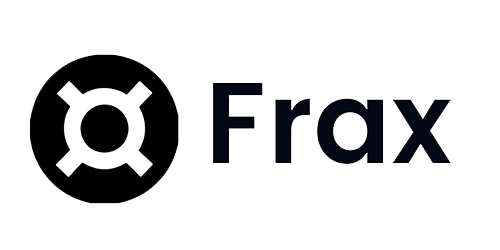 The Weaknesses in Current Stablecoins
Many stablecoins run on complete collateralization or pure algorithmic designs in the market. It either goes for the full spectrum of complete collateralization, or a full algorithmic design without any backings. Stablecoins with collateral inherently provide a more reliable coin with a relatively tight peg. Meanwhile, algorithm designs like Empty Set Dollar offer a highly trustless and scalable model with stability.
Unfortunately, both models have their own weaknesses and risks. Total collateral usually comes with a custodial risk and a high requirement for on-chain over-collateralization. On the other hand, algorithm designs are challenging to bootstrap, grow slowly, and are volatile. It also had lower traction in the market, ultimately eroding investor confidence in its usage as a stablecoin.
How Does Frax Protocol Change Stablecoins
The Frax Protocol aims to be the first stablecoin that uses both design principles. The team believes that it will create a highly scalable, trustless, extremely stable, and ideologically pure on-chain currency. It has parts of the stablecoin supplies backed by collaterals. Meanwhile, another part of it runs on the algorithmic design. It currently runs on Ethereum on 12 other chains.
Additionally, The Frax Protocol is a two-token system. It includes its own stablecoin FRAX and its governance token FXS. It also has a native AMM called Fraxswap and a lending facility called Fraxlend. Fraxswap is the first AMM with a time-weighted average market maker. It rebalances collateral, mint and expands the FRAX supply, and deploys on-chain liquidity.
Is The Frax Protocol (FXS) a Good Investment?
In the past week, FXS is seeing a lot of fluctuations in the market. Despite that, it is still a considerably good long-term investment choice. However, it is crucial for users to prepare a proper exit strategy before investing. It is also important to consult your financial adviser for any investment plans. This is not financial advice.
Where to buy The Frax Protocol (FXS)
You can find The Frax Protocol (FXS) here at MEXC! We are listing FXS/USDT in our innovation zone!
What is the Price of FXS Tokens?
FXS is trading with a market price of $10.11 per unit. It has a market cap of $740,574,828 and a fully diluted market cap of $1,009,915,265. It also has a 24-hour trading volume of $196,001,177. You can check the live price of their token right here!
How to buy FXS Tokens
You can buy FXS Tokens on MEXC by following the steps:
Log in to your MEXC account and click [Trade]. Click on [Spot].
Search "FXS" using the search bar to see the available trading pairs. Take FXS/USDT as an example.
Scroll down and go to the [Spot] box. Enter the amount of FXS you want to buy. You can choose from opening a Limit order, a Market order, or a Stop-limit order. Take Market order as an example. Click [Buy FXS] to confirm your order. You will find the purchased FXS in your Spot Wallet.
You can find a detailed guide on how to buy FXS Tokens here.
Keep Yourself Updated With The Crypto Trend
Check out all of the listings in the Innovation and Assessment zones as well as the major tokens in the Main Zone – we have more amazing projects to come! What's more, MEXC lists moonshots and offers access to trade major cryptocurrencies. Visit the Hot Projects section as well to uncover more featured popular tokens. Lastly, feel free to visit MEXC Academy to learn more about cryptocurrency!
Start your travel on MEXC