Synapse or SYN (SYN/USDT – Trade it here) is a universal interoperability protocol that enables secure cross-chain communication. It allows users to transfer assets safely and secure across blockchains. Basic information for the SYN token is available on the MEXC Digital asset introduction page.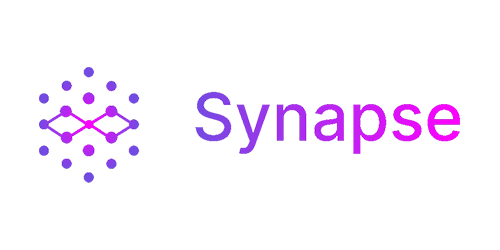 How Does it Work
When we talk about blockchain, we want to talk about security. Especially when it comes to cross-chain communication, fraud proof is a must. Keeping this in mind, Synapse aims to provide users a secure and satisfying user experience on their network. They link blockchains together. They also provide a cross-chain communication network that supports assets transfer, smart contract calls and swapping.
Synapse consists of a communications system and a safe method to determine the legitimacy of cross-chain transactions. They also offer an extendable set of smart contracts for blockchains. Meaning, developers can create native cross-chain applications. Furthermore, Synapse provides interoperability compatibility for all blockchain implementations. These include monolithic base layers, roll-ups or application-specific chains.
When they were first created, they allowed users to transfer assets across popular EVM and non-EVM compatible blockchains. Now, they have extended. Synapse currently provides the broadest range of cross-chain liquidity of any interoperability solutions.
Recent Price & Performance of Synapse Token (SYN)
SYN is currently performing at $0.7444 USD. They have a market cap of $105,117,906 & fully diluted market cap of $186,440,053. There is a total circulating supply of 139,773,376.00 SYN in the market, achieving 56% of their total supply. You can check the live price of SYN Token right here!
How to buy Synapse Token (SYN)
You can buy Synapse Token (SYN) on MEXC by the following the steps:
Log in to your MEXC account and click [Trade]. Click on [Spot].
Search "SYN" using the search bar to see the available trading pairs. Take SYN/USDT as an example.
Scroll down and go to the [Spot] box. Enter the amount of SYN you want to buy. You can choose from opening a Limit order, a Market order or a Stop-limit order. Take Market order as an example. Click [Buy SYN] to confirm your order. You will find the purchased SYN in your Spot Wallet.
You can find a detailed guide on how to buy SYN tokens here.
Explore the Crypto World With MEXC
Check out all of the listings in the Innovation and Assessment zones as well as the major tokens in the Main Zone – we have more amazing projects to come! What's more, MEXC lists moonshot and offers access to trade major cryptocurrencies. Visit the Hot Projects section as well to uncover more featured popular tokens. Lastly, feel free to visit MEXC Academy to learn more about cryptocurrency!