Stratos or STOS (STOS/USDT – Trade it here) is a decentralized data mesh for blockchain. It is also a large-scale distributed infrastructure network. It provides a 3-in-1 resource for computation, storage, and network traffic. Basic information for their token is available on the MEXC Digital asset introduction page.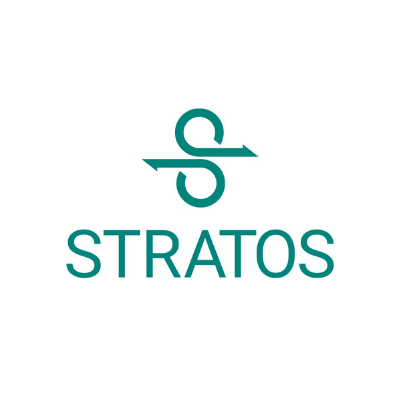 How Does it Work
Stratos is the next-gen computing service for Dapps. It delivers a scalable, self-balancing, dependable storage, and computing network. Now, smart contract developers such as Uniswap and AAVE can deploy, store, and execute their code using Stratos. The system enables community developers to publish their systems without complicated network deployment. Additionally, developers can concentrate more on the business without any underlying infrastructure issues. In return, operations will be more efficient and lower development costs.
In the current ecosystem, the blockchain industry poses a lot of limitations. Blockchain is great for finance transactions. However, coexisting different types of data is still a challenge. For instance, the current blockchain lacks the flexibility to retrieve complex data. Furthermore, the storage is very pricey. Therefore, Stratos is here to provide the solution.
Stratos is a virtual mesh for structured and unstructured data. It is far more adaptable and cost-effective compared to a traditional database. It supports all data types and sizes while providing a lighting quick data upload and retrieval speed. Additionally, the database is scalable and self-adapting. It also has permanent and rapid storage while maintaining high availability. Therefore, it is more space; less waste. It is a convenient platform for users who are trying to understand the backend utility of blockchain. If you are a developer trying to venture into blockchain technology, you should really check out their whitepaper.
Recent Price & Performance of Stratos (STOS)
STOS is the ecosystem's governance and utility token. Holders can use the token as payment for the transaction fees. Furthermore, users need to prepay STOS in order to use Stratos Resource Network. However, you can earn more STOS from proof-of-Traffic mining.
Currently, their market price is $0.6747 per unit. They have a market cap of $13,190,952 and a fully diluted market cap of $65,456,790. You can check the live price of their token right here!
How to buy Stratos (STOS)
You can buy STOS on MEXC by following the steps:
Log in to your MEXC account and click [Trade]. Click on [Spot].
Search "STOS" using the search bar to see the available trading pairs. Take STOS/USDT as an example.
Scroll down and go to the [Spot] box. Enter the amount of STOS you want to buy. You can choose from opening a Limit order, a Market order, or a Stop-limit order. Take Market order as an example. Click [Buy STOS] to confirm your order. You will find the purchased STOS in your Spot Wallet.
You can find a detailed guide on how to buy STOS token here.
Keep Yourself Updated With The Crypto Trend
Check out all of the listings in the Innovation and Assessment zones as well as the major tokens in the Main Zone – we have more amazing projects to come! What's more, MEXC lists moonshots and offers access to trade major cryptocurrencies. Visit the Hot Projects section as well to uncover more featured popular tokens. Lastly, feel free to visit MEXC Academy to learn more about cryptocurrency!
Start your travel on MEXC Global