FWCOMMUNITY token or FWC (FWC/USDT – Trade it here) is the official FIFA World Cup token. This year, the name is Qatar 2022 Token. It is a symbolic token that changes names every 4 years to cater to FIFA hosting countries. Basic information for their token is available on the MEXC Digital asset introduction page.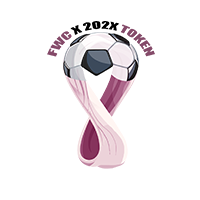 How Does it Work
FWCOMMUNITY is a project that aims to connect football and cryptocurrency. They want to introduce football fans to the world of crypto football. So what is FWC? FWC is a self-staking token. Shortly after they created the tokens, they send them out to the community. FWC is now a fully decentralized project that is driven by the community.
On February 10, 2022, FWC started its journey on the Binance Smart Chain network. Since then, volunteers in the community have all come together to build and expand the blockchain. Web developers, graphic designers, data analysts, and many more pitched in, hoping to build an inspiring project for the world. Now, the project is evolving into a one-of-a-kind social experiment. It combines the effort of investors, developers, and communities. Furthermore, FWC stands as a strong milestone in the blockchain ecosystem.
Even though it is a big brand, there are still concerns about its security and transparency. Luckily, FWC's core value is safety. It is a token without ownership and every transaction will automatically contribute to a perpetually locked liquidity pool. Additionally, half of the total token supply was burnt into a dead address. This makes it impossible to change their contract or withdraw any liquidity from it.
Now, let us talk about their transparency. What better way to showcase transparency than community involvement? This is exactly what FWC's team is doing. They often add new volunteers to the team of builders. Furthermore, they hold a regular voting session to determine what is best for the project. They also created a community wallet. Developers can use it to pay for any project's development. Furthermore, the community wallet incorporates multi-sig protection. Meaning, all transactions must receive approval from multiple users.
Recent Price & Performance of FWCOMMUNITY Token (FWC)
FWC token is their governance and utility token. Token holders can use it to purchase club tickets, book accommodations, place bets, join lotteries, and many more. Currently, their market price is $0.0000000000571 per unit. They have a market cap of $5,880,507 and a fully diluted market cap of $11,779,787. You can check the live price of their token right here!
How to buy FWCOMMUNITY Token (FWC)
You can buy FWCOMMUNITY Token (FWC) on MEXC by following the steps:
Log in to your MEXC account and click [Trade]. Click on [Spot].
Search "FWC" using the search bar to see the available trading pairs. Take FWC/USDT as an example.
Scroll down and go to the [Spot] box. Enter the amount of FWC you want to buy. You can choose from opening a Limit order, a Market order, or a Stop-limit order. Take Market order as an example. Click [Buy FWC] to confirm your order. You will find the purchased FWC in your Spot Wallet.
Keep Yourself Updated With The Crypto Trend
Check out all of the listings in the Innovation and Assessment zones as well as the major tokens in the Main Zone – we have more amazing projects to come! What's more, MEXC lists moonshots and offers access to trade major cryptocurrencies. Visit the Hot Projects section as well to uncover more featured popular tokens. Lastly, feel free to visit MEXC Academy to learn more about cryptocurrency!