Stargate Finance (STG/USDT – Trade it here) is a fully composable liquidity transport protocol that lives at the heart of Omnichain DeFi. With Stargate, users & DApps can transfer native assets cross-chain while accessing the protocol's unified liquidity pools with instantly guaranteed finality. The universe is infinite with Stargate. Stargate is the first project to use the Ultra Light Node cross-chain LayerZero protocol, which is positioned as an asset cross-chain bridge to facilitate cross-chain asset interaction. At the same time, STG can support the liquidity mining of multi-blockchain stablecoins, such as USDT, USDC, BUSD, etc., and provide an annualized rate of return of nearly 20% for stablecoin deposits, which is of great value to investors.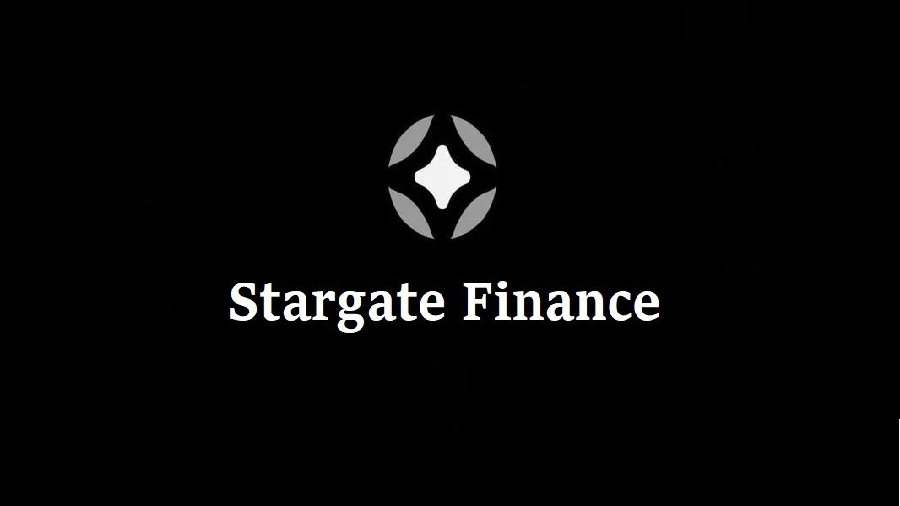 What is Stargate Finance used for?
Stargate Finance is a decentralized crypto exchange with modern features that aims to deliver a fully composable native asset bridge. As a liquidity transport protocol, the platform allows users to add liquidity to various pools, stake assets, and transfer native assets.
Crypto users can also farm tokens. When a user stakes their own asset, they're given the opportunity to govern the Stargate Finance exchange. If they want to use the platform, they have to connect their wallet to the exchange. The team behind the exchange has made sure the platform's layout and format are easy for both new and experienced investors to understand.
Stargate Finance focuses mainly on stablecoins, which reduce the risk of losing a substantial sum of money since their price is pegged to a stable asset. Users also can earn high returns with unified liquidity pools as well as extensive farming features. Even though Stargate Finance was started by LayerZero Labs, it's considered to be a community-driven project. In fact, the exchange aims to provide users total transparency with documents and white papers that address any potential issues.
Key Features of the Stargate Finance project
The feature of Stargate is that after solving the cross-chain triangle problem, it provides the benefits of conversion, liquidity pool, liquidity mining, and staking.
Conversion: Users can conduct 1:1 cross-chain native assets on the unified liquidity pool on Stargate. There is no need to spend additional fees to convert derivative assets (Wrapped assets) to trade, and the transaction will eventually be confirmed at the destination.
Liquidity Mining: In order to provide liquidity on Stargate's Omni Chain protocol, Stargate proposes a stablecoin liquidity mining reward mechanism whereby liquidity providers can earn STG tokens.
Pledge: STG token holders can lock up their positions to win Stargate's governance token "veSTG" and participate in important decisions related to Stargate community governance.
Tokenmic of STG
STG is Stargate's native token. The total token supply and maximum token supply of STG is 1,000,000,000. STG tokens are used for liquidity provision, staking, and making governance decisions that pertain to the Stargate protocol. As a token holder, you can stake your STG to receive veSTG, after which you can take part in governance votes. If you lock your veSTG for an extended period, you'll receive more rewards. In fact, the Stargate protocol uses a type of time-weighted system that increases the amount of veSTG stakers obtained based on how long the tokens are locked.
Users can add liquidity directly to the Stargate protocol, after which they receive stablecoin rewards. These rewards are provided for every transfer. The fee for a non-STG transfer on Stargate is 0.06%. It's also possible for liquidity pools to farm liquidity pool tokens to obtain STG rewards.
At the moment, some of the individuals who are taking part in farming with the unified liquidity pools are receiving an APY near 30%. Because of these appealing yields, Stargate should continue to increase its TVL. The maximum supply for STG is one billion tokens. However, the circulating supply is just over 133 million tokens.
STG holders can stake their tokens in order to earn veSTG, which is Stargate's governance token. Once they have veSTG tokens, they can vote for all initiatives and proposals that are brought up for discussion.
Tokens allocated for the initial launch auction, investors, and the team at Stargate are set to be locked for a total of 12 to 24 months, which ensures that supply remains low while the protocol grows. The current price for this token is $0.65, with a market cap of more than $86 million.
About the team
Stargate is developed by the LayerZero Labs team.
The team has three co-founders, Bryan Pellegrino as CEO, Ryan Zarick as CTO, and Caleb Banister. All three graduated with the CS major from the University of New Hampshire, and there are many career intersections after graduation.
In 2010, the three co-founded the software development company Coder Den. Ryan Zarick and Caleb Banister also co-founded 80Trill and Minimal AI; CEO Bryan Pellegrino founded OpenToken in 2017. Until 2021, the three have reunited again to co-found LayerZero Labs.
How to buy STG Token?
You can buy STG on MEXC following the steps:
Log in to your MEXC account and click [Trade]. Click on [Spot].
Search "STG" using the search bar to see the available trading pairs. Take STG/USDT as an example.
Scroll down and go to the [Spot] box. Enter the amount of STG you want to buy. You can choose from opening a Limit order, a Market order, or a Stop-limit order. Take Market order as an example. Click [Buy STG] to confirm your order. You will find the purchased STG in your Spot Wallet.
Recent STG Token Price & Performance
Since listed on MEXC in 2022, STG reached the highest price (ATH) of 1.1549 USDT, and the lowest price was 0.2902 USDT.
Interested in crypto like STG?
MEXC lists moonshot and provides access to trading of major crypto coins like STG. Keep an eye on our listings in Innovation and Assessment zones, as well as major tokens in the Main Zone – we have more great projects to come! Also, visit the hot projects section to find more hot tokens that were listed already. If you would like to know more about crypto trading itself, visit MEXC Academy.