Safemars (SAFEMARS/USDT – Trade it here) is a cryptocurrency, and it is a community-driven project meaning it grows with community participation. It is an autonomous yield and liquidity generation protocol that aims to reward its holders whilst concurrently increasing liquidity directly. SAFEMARS was developed with the idea of rewarding cryptocurrency investors with passive income. It aims to offer investors without staking or crypto farming. It attracts investors through community participation and rewards them for only holding SAFEMARS tokens in their digital wallets without ever trading or staking them.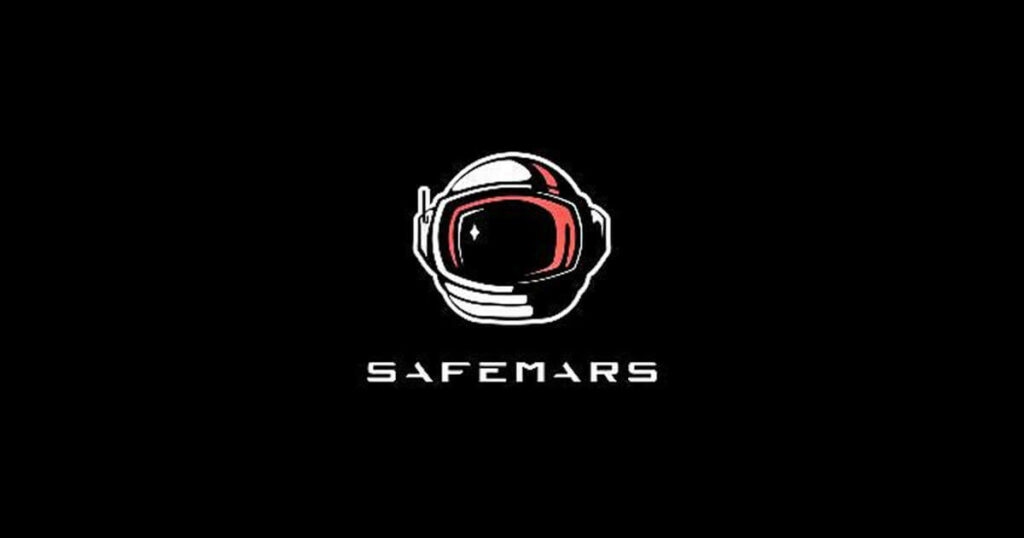 Core features of Safemars
SafeMars Protocol
The SafeMars protocol is community-driven. It aims to generate rewards through community participation.
Here are a few key points the company claims are unique to SafeMars regarding its protocol safety.
It was launched with an initial Liquidity Pool (LP) token burn.
The company aims to burn newly-generated LP tokens regularly.
Contract audit with the industry leader Certik.
No minting functions.
6% team wallet allocation.
Manual Burns
One of the key features of Safemars is its manual token burn. It manually burned around 53% of its total possible token supply before its launch.
Now, it aims to regularly burn SMARS tokens to keep the token supply and trading liquidity under control.
The token burn may not be an ideal solution for all cryptocurrencies. However, with the manual burn function, SMARS can control its token supply.
Liquidity Pool
The SafeMars protocol generates an automatic liquidity pool by catching tokens from sellers and buyers alike.
Additionally, as SMARS transactions are token taxed at 2% each, it adds more BNB/LMARS tokens.
This way, SMARS can generate a minimum level of token liquidity. Also, the manual burn function helps control the over-supply of tokens, which again helps maintain liquidity.
Static Rewards
Static rewards are beneficial for investors holding digital tokens for the long term. SafeMars also rewards its investors for holding coins for a long time.
This initiative discourages large investors from selling tokens in bulk, which can create a sudden price dip as in the case of other crypto coins.
How does SAFEMARS Token work?
SAFEMARS works by levying a 4% tax on every transaction. The tax collected will be used as follows: 2% of it will be distributed immediately to SAFEMARS holders in the form of no gas. Token holders do not need to mine or claim, and they will find in their wallets that the number of SAFEMARS tokens they own has automatically increased. The other 2% will automatically provide liquidity in the form of a paired token, BNB, thereby continuously increasing the price floor of SAFEMARS.
SAFEMARS resides within a class of tokens that rewards investors just for holding. The number of rewards received increases over time the longer an investor holds. Holders are also rewarded for the success of SAFEMARS with higher transaction volumes leading to increased fees and rewards for distribution. This is funded by a 4% tax taken from every transaction. Consequently, the protocol has a permanently increasing price floor, with all investors earning additional SAFEMARS tokens just for holding.
Tokenmics of SAFEMARS
SafeMars issued a total of 1,000,000,000,000,000 SAFEMARS token initially. Around 53% of these tokens were burned manually to control the supply. 6% of the token supply is for its team members. And the remaining 40% is used as a pre-sale supply.
About the team
SAFEMARS is community-owned, and the team is made up of a decentralized group of volunteers from all across the world. Kenneth Churchill is the CEO.
Recent SAFEMARS Token Price & Performance
Since listed on MEXC in 2022, SAFEMARS reached the highest price (ATH) of 0.0000001748 USDT, and the lowest price was 0.0000000090 USDT.
How to buy SAFEMARS Token?
You can buy SAFEMARS on MEXC following the steps:
Log in to your MEXC account and click [Trade]. Click on [Spot].
Search "SAFEMARS" using the search bar to see the available trading pairs. Take SAFEMARS/USDT as an example.
Scroll down and go to the [Spot] box. Enter the amount of SAFEMARS you want to buy. You can choose from opening a Limit order, a Market order, or a Stop-limit order. Take Market order as an example. Click [Buy SAFEMARS] to confirm your order. You will find the purchased SAFEMARS in your Spot Wallet.
Interested in crypto like SAFEMARS?
MEXC lists moonshot and provides access to trading of major crypto coins like SAFEMARS. Keep an eye on our listings in Innovation and Assessment zones, as well as major tokens in the Main Zone – we have more great projects to come! Also, visit the hot projects section to find more hot tokens that were listed already. If you would like to know more about crypto trading itself, visit MEXC Academy.