Pax.world or PAXW (PAXW/USDT – Trade it here) is a Web3.0 open world metaverse platform. It is a user-focused virtual world with innovative designs. Basic information for the PAWX token is available on the MEXC Digital asset introduction page.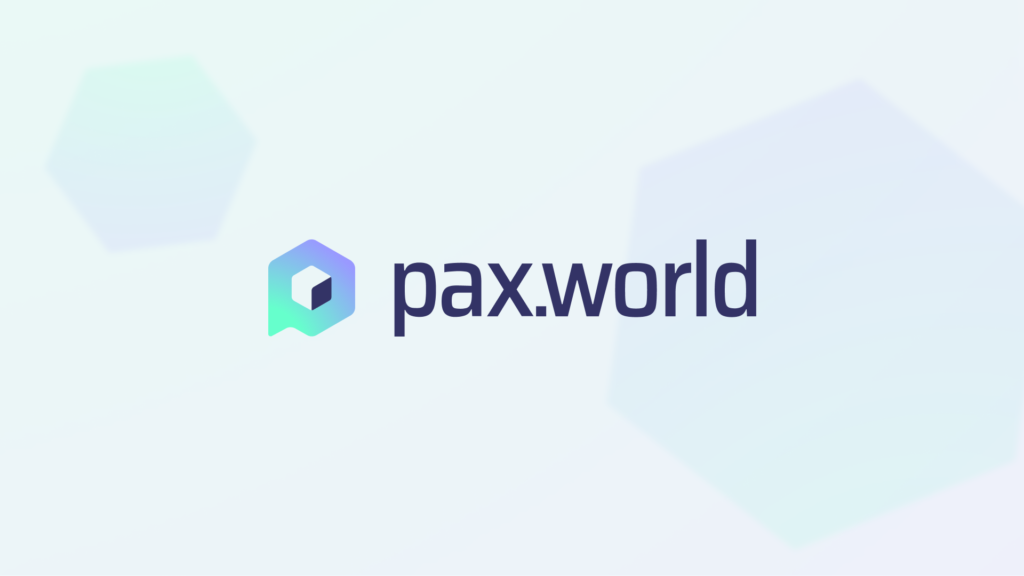 How Does it Work
Issues of Metaverse
The metaverse is an interconnected 3D virtual World. You can access it from any corners of the world. However, the current metaverse has many limitations. Despite the amazing future prospects, we face a lot of problems trying to incorporate metaverse into our life. For example, Ethereum-based projects have a high gas fee and it becomes even higher if the blockchain is not optimized properly. Many metaverse projects have a high requirement for tech specification. Which means, you cannot access it easily. However, the biggest issue for metaverse is their communication tool. These tools are not user-friendly and are frequently reliant on clumsy game mechanics.
Pax.world's Solutions
What is Pax.world? Pax.world is an open world metaverse that tackles these issues. They hope to increase the accessibility of metaverse for all future users. Furthermore, they are now fully operational and are actively upgrading their platform on a daily basis. For starters, pax.world can hold an unlimited number of users. They create a scalable foundation that can constantly grow bigger, supporting more users on a daily basis.
Pax.world is also interoperable. You have access to the open metaverse if you want to explore or meet friends in another metaverse. Their designs are clean and minimalistic; along with an abstract element of realism. Honestly, it feels like an advanced version of The Sims 4. Furthermore, their immersive virtual environment platform runs on Unity 3D engine. In terms of avatar design, they integrated a head mesh topology system. Users can use this system to create a 3D customized avatar using their own picture. At the moment, it runs on all PC, VR and mobile platforms with extremely minimal hardware requirements.
Pax.world also focuses on user experience. They had a high video and audio streaming capability in the metaverse. The video and audio extends towards large scale virtual broadcasting events. If you want to organize a concert, they can definitely support it. Pax.world knows what we love the most, shopping and property. They have an extensive commercial platform for users to shop and browse. They have also created limited edition collectible NFTs with real-world utility. In Pax.world, you can purchase virtual lands. The land ownership will be yours and you can freely build your property however you see fit. At the moment, they are still trying to develop more features to enhance user experience. I for one is certainly hoping to see what they will create in the future.
Current Price of Pax.world Token (PAXW)
PAXW is the primary governance and utility token. Currently, the market price for PAWX is $0.02964 per unit with a fully diluted market cap of $29,508,344. You can check the live price of PAWX Token right here!
How to buy Pax.world Token (PAXW)
You can buy Pax.world Token (PAXW) on MEXC by the following the steps:
Log in to your MEXC account and click [Trade]. Click on [Spot].
Search "PAXW" using the search bar to see the available trading pairs. Take PAXW/USDT as an example.
Scroll down and go to the [Spot] box. Enter the amount of PAXW you want to buy. You can choose from opening a Limit order, a Market order or a Stop-limit order. Take Market order as an example. Click [Buy PAXW] to confirm your order. You will find the purchased PAXW in your Spot Wallet.
You can find a detailed guide on how to buy PAWX tokens here.
Keep Yourself Updated With The Crypto Trend
Check out our listings in the Innovation and Assessment zones as well as the major tokens in the Main Zone – we have more amazing projects to come! What's more, MEXC lists moonshot and offers access to trade major cryptocurrencies. Visit the Hot Projects section as well to uncover more featured popular tokens. Lastly, feel free to visit MEXC Academy to learn more about cryptocurrency!