Fanfury Token or FURY (FURY/USDT – Trade it Here) is a daily fantasy sport metaverse project built on Juno. Leveraging blockchain mechanics like Data Oracle, Fanfury is able to remove fundamental hurdles in the Fantasy Sports industry while solving blockchain dilemmas of incentive, security, and scalability. Additionally, Fanfury maintains a deflationary and self-regulating token economy through decentralized governance and dynamic adjustments of supply – all while avoiding single points of failure. Let's explore the main features and overall tokenomics of Fanfury (plus ways of how to buy FURY and earn it on MEXC).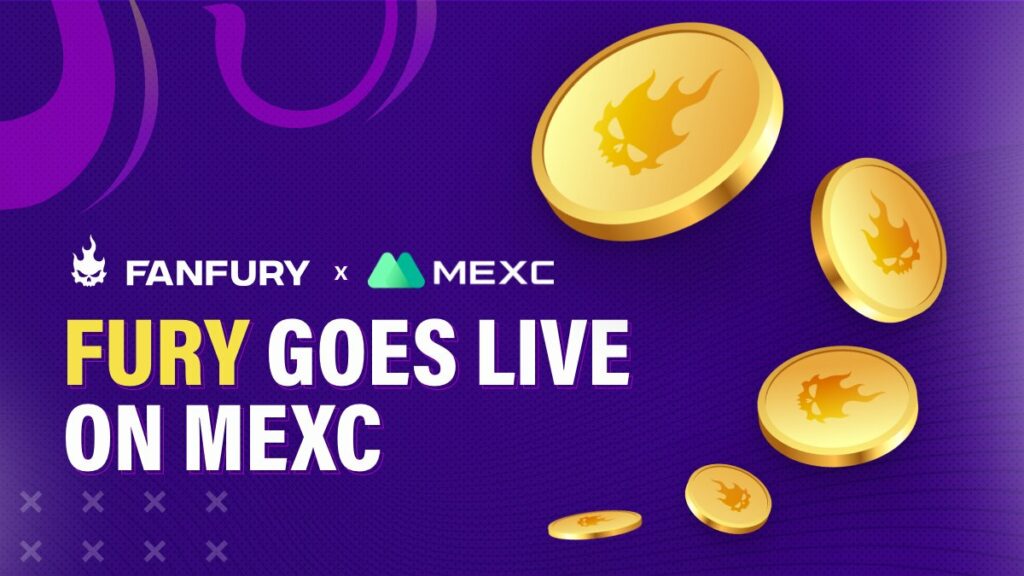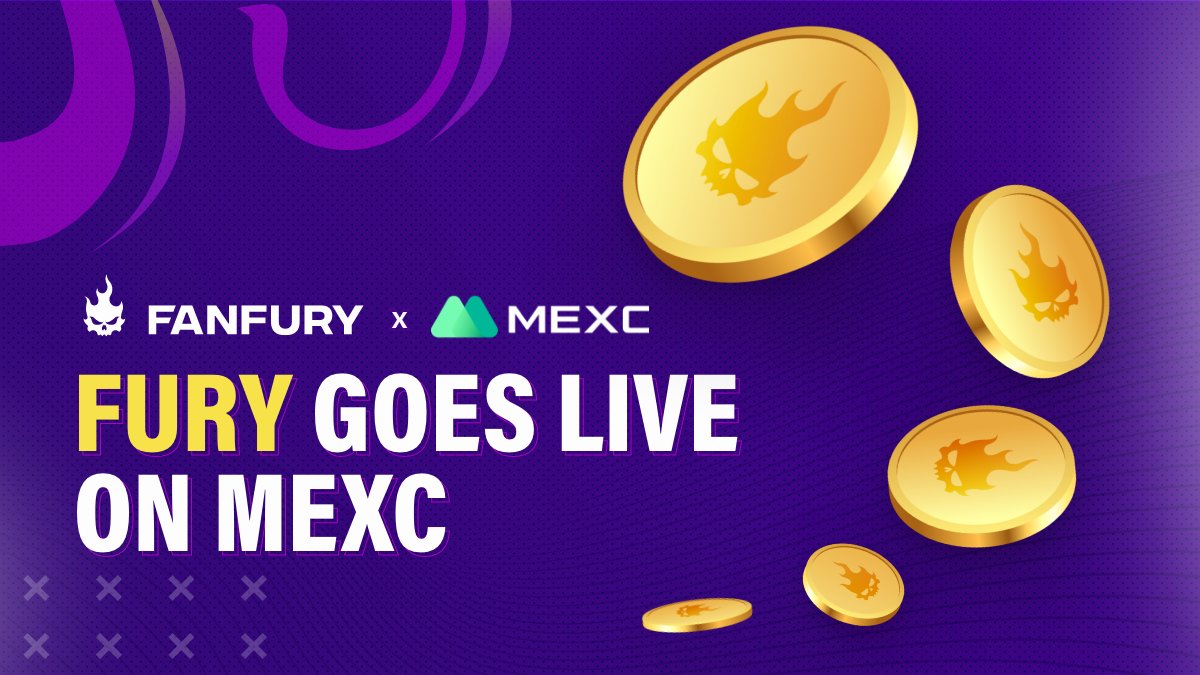 Core Features of Fanfury
Fanfury is able to maintain the standards of safety and fairness in Daily Fantasy Sports while establishing community ownership and a profit-sharing structure.
Decentralized Data Oracles. By combining Chainlink, Supra, and Band protocols, Fanfury is able to validate by drawing from real-world live data and ensuring a manipulation-free user experience.
Rigid Smart Contract Structure. Smart contracts are employed to control the collection of entry fees, pool size, number of teams per address, and other proprietary governing rules of Fanfury to prevent fraudulent conduct.
Low Rake Fees. Fanfury has one of the lowest rake fees in the industry — flat at 5% — that allows it to maintain a 70% prize pool, 40% reward for supporter system, and 2% burn on all rake fees to finance a deflationary economic model.
Fanfury Tokenomics
FURY is the native utility token of Fanfury that users can obtain by the proof of stake consensus. There is a total supply of 420 million tokens. The distribution is as below:
| | | |
| --- | --- | --- |
| Use Case | Percentage | Amount of Token |
| Gamified Airdrop for Luna Stakers | 18.81% | 79 million |
| Whitelist Airdrop | 1.19% | 5 Million |
| Angel Investors | 2.5% | 10 Million |
| Pre-sale, IPC, Pylon Pools | 2.5% | 10 Million |
| Community and LP Incentives | 7.5% | 31.5 Million |
| Seed Sale | 5% | 21 Million |
| Private Sale | 9% | 37.8 Million |
| Public Sale | 6% | 25.2 Million |
| Marketing | 9% | 37.8 Million |
| Advisors | 3.5 | 14.7 Million |
| Team | 15 | 63 Million |
| Treasury | 10 | 42 Million |
| Liquidity | 5 | 21 Million |
| Ecosystem | 5 | 21 Million |
The two ways to obtain the two tokens are 1) simple staking and 2) participating in game play. For the former, users can simply hold and stake $FURY in order to accrue more tokens since 40% of all tokens are returned back to the staker. However, since Fanfury maintains a deflationary tokenomics by burning 40% of rake fees burned on every contest, users most likely will have to participate in actual gaming to stay profitable on the platform. Fanfury's actual gameplay employs a point-based leaderboard system whereby results are tallied and calculated at the end of each day. The owner of the top team with the most staked $FURY will earn 1%, the stakers of the top team will earn 19%, and the rest of the 80% is distributed amongst all stakers to ensure a return to all those who participate.
Fanfury contains an additional mechanism — Boons from the old Gods — in which users can provide liquidity to the FURY-UST Terraswap Pair and receive $FURY tokens at a discount. This protocol is aimed at managing exchange liquidity. As the sole LIquidity Provider, the protocol itself receives 10% of the rake fees of which is then allocated to the treasury.
All protocol(2%), transaction(0.3%), auto-compounding (1%), and liquidity pool fees extracted by Fanfury will be split among three aspects of the ecosystem development: 40% marketing, 40% treasury, and 20% development. Additional to these charges, Fanfury also requires $1000 Claim and 0.5% Liquidity Provider Fees, both of which are allocated wholly to the Treasury. Fanfury employs the Anchor protocol in the storage of its funds in order to take advantage of its ~20% APY.
How to buy FURY?
Looking for how to buy FURY? You can purchase the Fanfury Token on MEXC following the steps:
Log in to your MEXC account and click [Trade]. Click on [Spot].
Search "$FURY" using the search bar to see the available trading pairs. Take $FURY/USDT as an example.
Scroll down and go to the [Spot] box. Enter the amount of $FURY you want to buy. You can choose from opening a Limit order, a Market order or a Stop-limit order. Take Market order as an example. Click [Buy $FURY] to confirm your order. You will find the purchased $FURY in your Spot Wallet.
For the comprehensive guide on buying FURY and other available tokens, please visit special MEXC How to Buy Guides Section.
Fanfury Token (FURY) Staking
On MEXC you can periodically stake $FURY and other tokens via MX DeFi event plus other staking products with flexible and fixed APYs. You can check the availability of the $FURY staking option here.
Interested in crypto like FURY?
MEXC lists moonshot and provides access to trading of altcoins like FURY, keep an eye on our listings in Innovation and Assessment zones, as well as major cryptos in the Main Zone – we have more great tokens to come! Also, visit the hot projects section to find more hot tokes that were listed already. If you would like to know more about crypto trading itself visit MEXC Academy.