FleaMint is serving as a pioneering gateway into the decentralized finance realm. It offers traditional businesses a platform to completely overhaul the fundraising landscape for Web2 businesses. Through FleaMint, businesses unlock access to a revolutionary digital clone marketplace and gain the opportunity to participate in DeFi venture investments.

Essential information for their token is available on the MEXC Digital asset introduction page. Furthermore, we are listing (FLMC/USDT – Trade it here) on the Innovation Zone! Check it out now!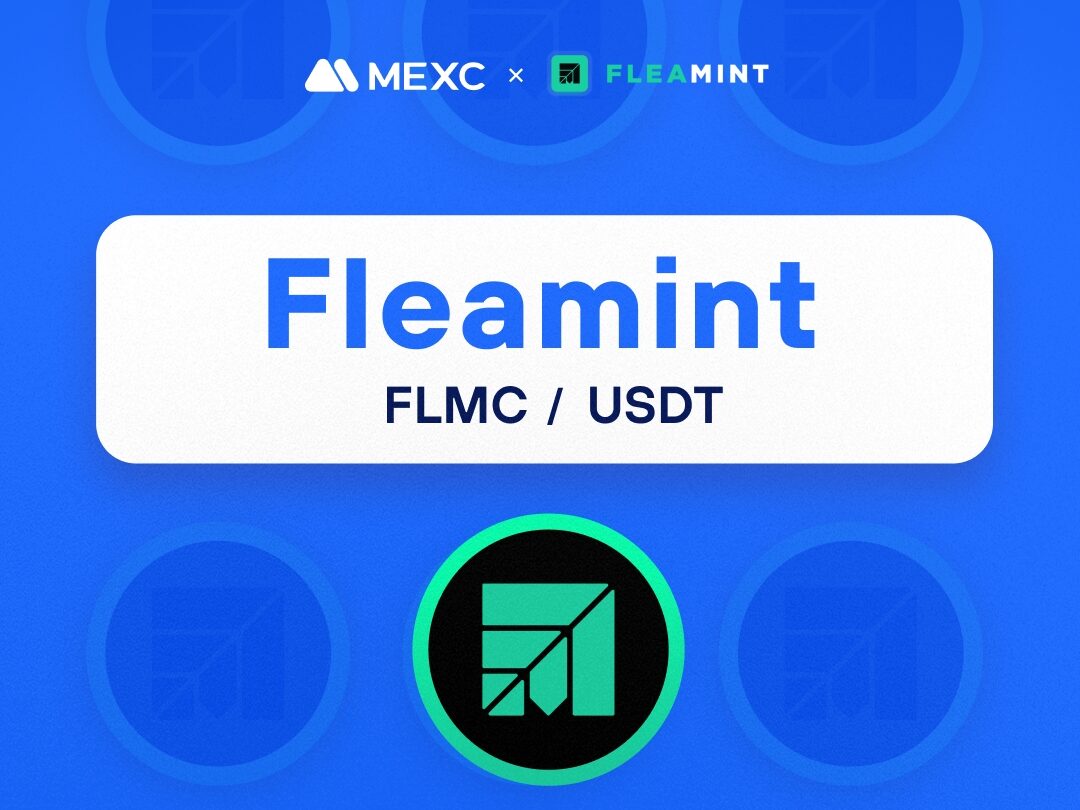 What Exactly is Fleamint?
Fleamint is leveraging the power of Blockchain technology and NFTs to tackle product forgery. Their innovative solution taps into the immutability of web3 to effectively address real-world challenges. Furthermore, they aim to be the bridge of opportunity for the world through web3.
Moreover, they offer a VC bridge that empowers web2 businesses to secure capital at more favorable interest rates through DeFi. By engaging in FLM staking, users gain a unique opportunity to participate in VC projects, providing vital funding while bypassing conventional financing sources. This approach not only offers projects a superior Annual Percentage Rate (APR) but also ensures that the DeFi community enjoys authentic DeFi returns.
Why Do We Need Fleamint?
Currently, a critical challenge exists in bridging the gap between Web3 DeFi crypto asset holders and Web2 venture capitalists. On one side, Web3 crypto asset holders frequently encounter difficulties in discovering real-world applications for their digital assets. This constrains their practical utility. On the flip side, Web2 businesses heavily depend on funding from conventional centralized financial institutions. They miss out on the inventive and decentralized funding prospects abundant within the Web3 sphere. Therefore, Fleamint hopes to be the solution to both issues.
Empowering Web3 Crypto Asset Holders
To empower Web3 crypto asset holders, Fleamint's primary focus is to identify and cultivate real-world use cases. It will be use cases that vividly demonstrate the unique capabilities of blockchain technology. Blockchain has the potential to create innovative solutions and address pressing challenges across various industries. Thus, Fleamint will harness the decentralized, transparent, and immutable nature of blockchain.
These solutions might encompass areas of decentralized finance (DeFi). It includes supply chain management, identity verification, protection of intellectual property rights, and more. By broadening the horizons of blockchain applications, they can offer tangible value propositions to Web3 crypto asset holders, significantly enhancing the practicality and significance of their digital assets.
Empowering Web2 Businesses to Embrace Web3
Web2 businesses, constrained by their dependency on traditional centralized financial institutions, frequently face challenges in accessing the inventive funding opportunities present within the Web3 domain. To overcome this constraint, Fleamint is creating pathways that enable Web2 enterprises to actively engage in the Web3 ecosystem.
This can be accomplished through the cultivation of partnerships and collaborations between Web2 and Web3 entities. By embracing these emerging fundraising channels, Web2 businesses gain access to a more extensive pool of capital and can harness the advantages offered by blockchain technology. This, in turn, drives their growth and fosters innovation.
Where to buy FLMC Token
You can find FLMC Token here at MEXC! We are listing FLMC/USDT in our Innovation Zone!
What is the Price of FLMC Tokens?
The FLMC Token is currently trading at MEXC with a live price of $0.3468. You can check the live price of their token right here!
How to buy FLMC Tokens on MEXC
You can buy FLMC Tokens on MEXC by following the steps:
Log in to your MEXC account and click [Trade]. Click on [Spot].
Search "FLMC" using the search bar to see the available trading pairs. Take FLMC/USDT as an example.
Scroll down and go to the [Spot] box. Enter the amount of FLMC you want to buy. You can choose from opening a Limit order, a Market order, or a Stop-limit order. Take Market order as an example. Click [Buy FLMC] to confirm your order. You will find the purchased FLMC in your Spot Wallet.
You can find a detailed guide on how to buy FLMC Tokens here.
Get Free Airdrops with MEXC Launchpad!
Did you know MEXC gives out 20+ free airdrops weekly? Launchpad and Kickstarter events ensure that all our loyal MX token HODLers receive a ton of new tokens! Learn all about it at our MX Zone now!
Meanwhile, check out all of the listings in the Innovation and Assessment zones as well as the major tokens in the Main Zone – we have more amazing projects to come! Visit the Hot Projects section as well to uncover more featured popular tokens. Lastly, feel free to visit MEXC Academy to learn more about cryptocurrency!
Start your travel on MEXC