ZED.RUN or ZED Token (ZED/USDT – Trade it here) aims to bring the future of digital racehorse ownership. Users race their way to the top and are building thier legacy in ZED.RUN project.This article will explore main features of the project plus ways of how to buy ZED, sell and earn it on MEXC.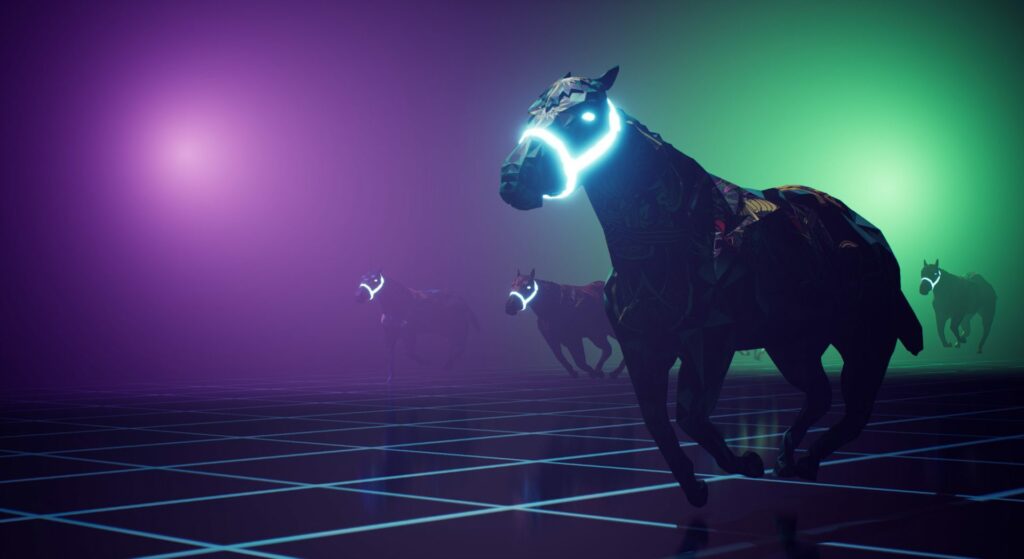 ZED.RUN Ecosystem
Horse racing meet NFT mania on Zed Run, a digital platform where some top steeds are fetching six-figure sums.
On Zed Run such events take place seven days a week. Horse owners pay modest entry fees — usually between $2 and $15 — to run their steeds against others for prize money.
The horses in these online races are NFTs, or "nonfungible tokens," meaning they exist only as digital assets. You can't pet them or feed them carrots by hand. You can't sit in the stands sipping mint juleps while they sprint by.
But, unlike the vast majority of NFTs — which correspond to GIFs, images and videos that can be kept as collectibles or sold for profit — each digital horse constitutes what Zed Run's creators call a "breathing NFT."
ZED Token
The ZED Token is a fungible cryptographic token that exists on the Ethereum and Polygon blockchains. The ZED Token will, over time, become the main utility token and in-game currency of ZED RUN and is intended to be leveraged across P&E utility-based video games.
How to buy ZED?
Looking for how to buy ZED? You can freely buy project token on MEXC via following the steps:
Log in to your MEXC account and click [Trade]. Click on [Spot].
Search "ZED" using the search bar to see the available trading pairs. Take ZED/USDT as an example.
Scroll down and go to the [Spot] box. Enter the amount of ZED you want to buy. You can choose from opening a Limit order, a Market order or a Stop-limit order. Take Market order as an example. Click [Buy ZED] to confirm your order. You will find the purchased ZED in your Spot Wallet.
For the comprehensive guide on how to buy ZED and other available tokens, please visit special MEXC How to Buy Guides Section.
Recent ZED Token Price & Performance
Since recently listed on MEXC, ZED reached the highest price (ATH) of 0.1956 USDT on 30/07/2021.
ZED.RUN Token Staking
On MEXC you can periodically stake ZED.RUN tokens and other coins via MX DeFi event plus other staking products with flexible and fixed APYs. You can check the availability of ZED staking option here.
Interested in crypto like ZED.RUN?
MEXC finds gems and opens access to trading of most popular crypto coins like ZED, keep an eye on new trading stars in Innovation and Assessment zones, as well as major tokens in the Main Zone – we have more great projects to come! Also, visit the hot projects section to find more hot tokes that were introduced already. If you would like to explore more about crypto trading itself visit MEXC Academy.