Oasys or OAS (OAS/USDT – Trade it here) is a public blockchain specializing in games. It is aiming to combine blockchain and gaming, redefining what it means to have blockchain gaming. Basic information for their token is available on the MEXC Digital asset introduction page.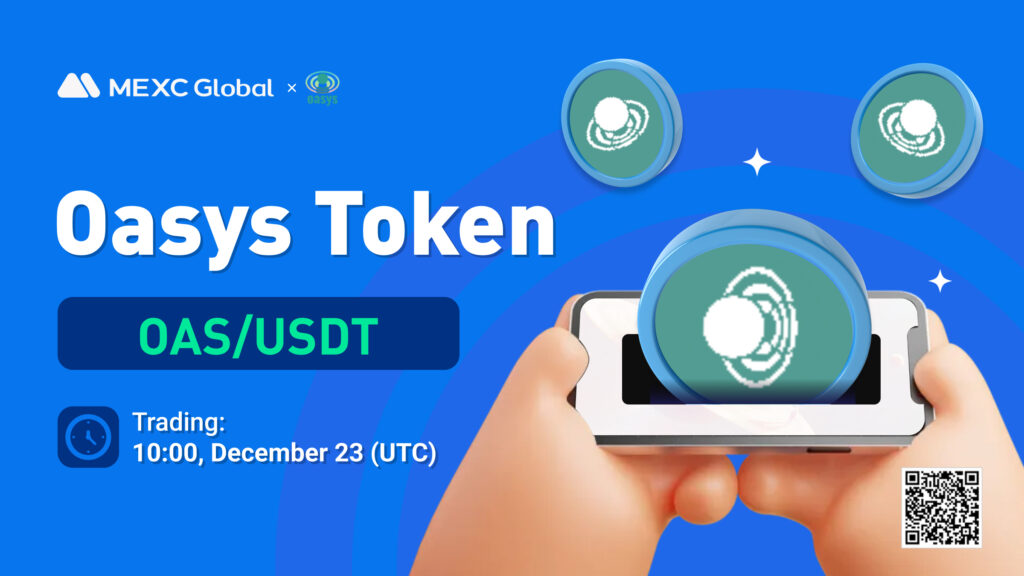 How Does it Work
The team behind Oasys started their blockchain adventure back in 2018 with NFTs. As the market for NFT and DeFi grew, so did their team. Now, they are here to provide users with blockchain for the games. Oasys is a protocol that uses Oasys Architecture and is EVM-Compatible. The architecture has two layers. First, a highly scalable Layer 1 called Hub-Layer and a special Layer 2 using Ethereum's Layer 2 scaling solutions.
The current Web 3 platform has a dilemma. Games achieve decentralization at the cost of bad UX and slow transaction speed. Furthermore, users need to pay gas fees to fully utilize the platform. However, Oasys believes that eliminating this problem will proper Web 3 towards mass adoption and they have the key to solving it.
Oasys's Verse-Layer removes the 7-day challenge period for optimistic rollups and enables instant transaction approvals. This is on par with Web 2 solutions and is even faster than Layer 2 or any other blockchains. Furthermore, all data stays in Hub-Layer. Meaning in an event of data loss in Verse-Layer, everything is still available in Hub-Layer. This function in return reduces scam possibilities as well, providing trust in the blockchain and attracting new developers. The best part? There are zero gas fees for users.
Hub-Layer is also highly attractive to developers. It has high network stability of 15 seconds per block time, similar to Ethereum. It is also high in scalability and data availability. Additionally, it is eco-friendly. Oasys uses a PoS-based consensus mechanism. It does not waste energy, is better for the environment, and at the same time lowers gas fees for developers.
Recent Price & Performance of Oasys (OAS)
Currently, their market price is $0.05188 per unit. It has a fully diluted market cap of $518,816,524. It also has a 24-hour trading volume of $2,713,080. You can check the live price of their token right here!
How to buy Oasys (OAS)
You can buy Oasys (OAS) on MEXC by following the steps:
Log in to your MEXC account and click [Trade]. Click on [Spot].
Search "OAS" using the search bar to see the available trading pairs. Take OAS/USDT as an example.
Scroll down and go to the [Spot] box. Enter the amount of OAS you want to buy. You can choose from opening a Limit order, a Market order, or a Stop-limit order. Take Market order as an example. Click [Buy OAS] to confirm your order. You will find the purchased OAS in your Spot Wallet.
You can find a detailed guide on how to buy OAS token here.
Keep Yourself Updated With The Crypto Trend
Check out all of the listings in the Innovation and Assessment zones as well as the major tokens in the Main Zone – we have more amazing projects to come! What's more, MEXC lists moonshots and offers access to trade major cryptocurrencies. Visit the Hot Projects section as well to uncover more featured popular tokens. Lastly, feel free to visit MEXC Academy to learn more about cryptocurrency!
Start your travel on MEXC Global