CryptoCom (CRO/USDT – Trade it Here) was founded in 2016 with the goal of accelerating the world's transition to cryptocurrency, with a range of key products such as the Crypto.com Wallet & Card App, a place to buy, sell, and pay with crypto, the MCO Visa Card, a metal card with no annual fees, and the Crypto.com Chain. This article explores the core features and overall tokenomics of CRO plus how to buy and earn it on MEXC.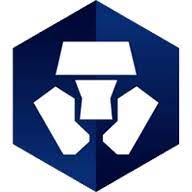 Core Features of CRO
Crypto.com's main strategy strategy is to leverage payment solutions as the primary tool for driving adoption and user acquisition, while building trading and financial services solutions as the major sources of revenue. Several products in the Crypto.com ecosystem aids in this effort:
Crypto.com Pay. A mobile payment service that lets you pay in and/or receive cryptocurrency anywhere, anytime for free.
Crypto.com Exchange. Deep order book liquidity in all market conditions with 2.7M TPS matching engine and 50 microsecond core latency.
Tokenomics
There is a total supply of 100 billion CRO tokens in which 70 billion CRO is allocated for burning mechanisms. At the time of writing, CRO has an estimated market cap of $3,836,032,317 and a fully diluted market cap of $4,595,939,356. The distribution mechanism is listed below:
Capital Reserve: 20 billion
Community Development: 5.5 billion
Secondary Distribution & Launch Incentives: 10.4 billion
Ecosystem Grants: 20 billion
Network Long-Term Incentives: 20 billion
How to buy CRO?
Looking for a way to buy CRO ? You can purchase CRO on MEXC following the steps:
Log in to your MEXC account and click [Trade]. Click on [Spot].
Search "CRO" using the search bar to see the available trading pairs. Take CRO/USDT as an example.
Scroll down and go to the [Spot] box. Enter the amount of CRO you want to buy. You can choose from opening a Limit order, a Market order or a Stop-limit order. Take Market order as an example. Click [Buy CRO] to confirm your order. You will find the purchased CRO in your Spot Wallet.
For the comprehensive guide on how to buy CRO and other available tokens, please visit special MEXC How to Buy Guides Section.
Recent Price & Performance
CRO reached the highest price (ATH) of 0.5864 USD on January 2nd, 2022. The lowest price of CRO since the ATH date was 0.09921 USD on June 18th, 2022.
Interested in crypto like CRO?
MEXC lists moonshot and provides access to trading of major crypto coins like CRO, keep an eye on our listings in Innovation and Assessment zones, as well as major tokens in the Main Zone – we have more great projects to come! Also, visit the hot projects section to find more hot tokes that were listed already. If you would like to know more about crypto trading itself visit MEXC Academy.