NULS blockchain or NULS (NULS/USDT – trade it here) is a blockchain infrastructure and a global open-source community project. Using cross-chain technology and smart contracts, NULS employs microservices to create a highly modular underlying architecture. Additionally, Chain Factory can build chains quickly, which lowers development costs and speeds up the launch of blockchain business applications. In this article, I will talk about everything you need to know about the project, plus an instruction on how to buy NULS tokens.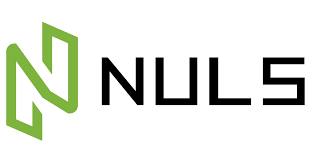 What Exactly is NULS
The NULS blockchain has a modular-based architecture that enables cross-chain operability and customizable modules. The micro-service and the functional modules make up its two-part design. In order to uphold the well-known programming best practice of strong cohesion and minimum coupling, incentivizing the creation of NULS. Additionally, they use the hot-pluggable approach, which enables the addition or removal of modules while they are in use.
The decentralized structure of NULS enables a business model that fills the gap in user confidence while also enabling users to tailor their side-chain to suit their needs. Because difficult ideas like cryptography, consensus processes, and storage methods are not developers' problem by NULS's architectural design, the developer only needs to worry about what they want to construct that fits within their skill set.
What Problem Does NULS Solve
Performance of current blockchains is constrained, and cross-chain communication is still in development. Businesses and organizations won't be interested in using a consortium or private network that isn't totally reliable. These issues can have a dependable solution in NULS:
Ease of use. The platform's objective is to advance development time. Saving time by providing a basic, less complex programmable environment allowing for extensibility for the more experienced developer.
Adaptability. A developer can utilize the infrastructure support that has been built into the platform at the application layer. Simple jobs can be completed by a developer with ease, and they can leverage modular components like the multi-chain system and smart contracts.
High performance. Using utilizing Chain Factory's parallel growth technology, millions of transactions per second can be processed using chains based on NULS and other chains.
Creation of NULS Token
Due to the size of the database, blockchain relies on the chain structure, which has performance limitations. Synchronization and the challenging process of conducting technical changes on a decentralized network have additional challenges.
The requirements for blockchain are not only addresses issues in the actual world but also streamlines developer tasks. The freedom to modify modules to a developer's specifications encourages individual creativity and does not place limitations on production. The creation of NULS is to address these issues and advance the usage of blockchain technology for commercial purposes.
Token Distribution of NULS
There are 4 parts in regards to the token issuance:
Airdrop. 40% (40M) are for the angel investors of the project.
Development funding. 20% (20M) go towards continuous development. These tokens unlock at the rate of 5% per month over 20 months.
Community funding. 20% (20M) are for community building.
Business cooperation. 20% (20M) of the tokens for business partnerships and third-party projects.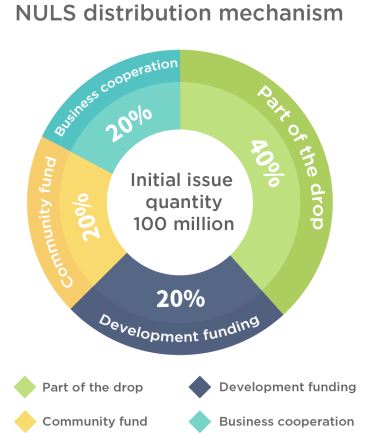 How to Buy NULS Tokens
You can buy NULS on MEXC by the following the steps:
Log in to your MEXC account and click [Trade]. Click on [Spot].
Search "NULS" using the search bar to see the available trading pairs. Take NULS/USDT as an example.
Scroll down and go to the [Spot] box. Enter the amount of tokens you want to buy. You can choose from opening a Limit order, a Market order or a Stop-limit order. Take Market order as an example. Click [Buy NULS] to confirm your order. You will find the bought tokens in your Spot Wallet.
Explore More in Crypto
Check out our listings in the Innovation and Assessment zones as well as the major tokens in the Main Zone – we have more amazing projects to come! More than that, MEXC lists moonshot and offers access to trade major cryptocurrencies. Visit the Hot Projects section as well to uncover more featured popular tokens. Lastly, feel free to visit MEXC Academy to learn more about cryptos!