Nexo (NEXO/USDT – Trade it here) is a crypto finance ecosystem for users to buy, sell, trade, and borrow cryptocurrencies. They are the one-click solution for all your crypto needs. Basic information for their token is available on the MEXC Digital asset introduction page.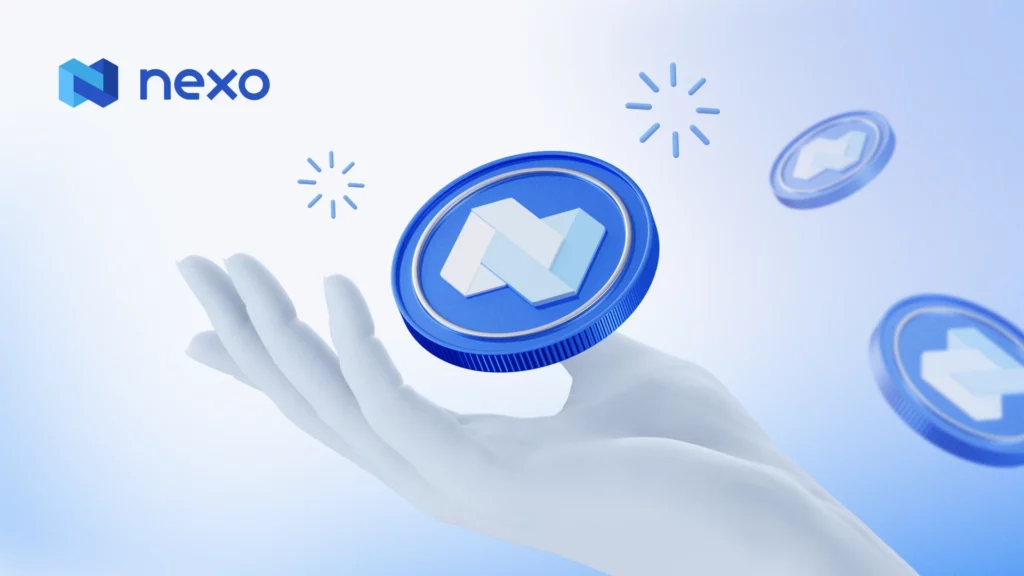 How Does it Work
NEXO started as a crypto lending platform that has now expanded into an entire ecosystem of products. The platform aims to promote a concept where acquiring a crypto loan is seamless and easy. Additionally, the loans come in fiat currency without any dependency on credit scores. Users simply have to deposit compatible crypto tokens into their Nexo wallet and receive cash-based loans instantly.
Currently, they are the world's most sophisticated and regulated digital assets institution. They are providing fiat on-ramps for 40+ cryptocurrencies, top asset earn rates, crypto exchange, immediate crypto credit lines, and the world's first crypto-backed credit card. Furthermore, they have more than 5 million clientele across 200 jurisdictions.
What is in the Nexo Ecosystem
Nexo started its crypto lending platform back in 2018. Over the years, they have expanded to provide users with more products and features; creating a huge ecosystem. Here are a few of their unique products:
Instant Crypto Credit Line
Clients may use their cryptocurrency as collateral to borrow cash or stablecoins. They may borrow $50 – $2M with quick approval, no origination fees, and no monthly repayments. Additionally, the funds will be available within 24 hours. Users can then pay it back using 40 types of fiat, stablecoins, or a combination of both.
NFT Lending Desk
Nexo clients can now borrow cryptocurrencies using NFTs as collateral. This quick liquidity like their credit line does not need you to sell the NFT. Instead, clients can borrow up to 20% of the NFT's worth. Furthermore, a dedicated account manager will help you out throughout the whole transaction.
Nexo Exchange
Nexo now has its own crypto exchange. It supports popular coins such as BTC, ETH, BNB, and even metaverse tokens. Users can instantly purchase crypto with credit cards and start trading.
Nexo Credit Card
This is the world's first crypto-backed credit card. It enables users to spend their existing crypto value without selling it. The system will automatically borrow money on everyday purchases and utilize crypto as repayment security. Currently, the credit card works in tandem with MasterCard. Nexo also does not have a minimum monthly payback requirement or inactivity penalties.
Recent Price & Performance of Nexo Token (NEXO)
NEXO token is a restricted security. You can utilize the tokens as repayment for a 50% interest rate reduction. Furthermore, token holders have a larger loan limit as well as a 30% Nexo profit-share payout.
Currently, their market price is $0.6498 per unit. They have a market cap of $360,768,912 and a fully diluted market cap of $644,230,188. You can check the live price of their token right here!
How to buy Nexo Token (NEXO)
You can buy Nexo Token (NEXO) on MEXC by following the steps:
Log in to your MEXC account and click [Trade]. Click on [Spot].
Search "NEXO" using the search bar to see the available trading pairs. Take NEXO/USDT as an example.
Scroll down and go to the [Spot] box. Enter the amount of NEXO you want to buy. You can choose from opening a Limit order, a Market order, or a Stop-limit order. Take Market order as an example. Click [Buy NEXO] to confirm your order. You will find the purchased NEXO in your Spot Wallet.
You can find a detailed guide on how to buy NEXO token here.
Keep Yourself Updated With The Crypto Trend
Check out all of the listings in the Innovation and Assessment zones as well as the major tokens in the Main Zone – we have more amazing projects to come! What's more, MEXC lists moonshots and offers access to trade major cryptocurrencies. Visit the Hot Projects section as well to uncover more featured popular tokens. Lastly, feel free to visit MEXC Academy to learn more about cryptocurrency!
Start your travel on MEXC Global