MixTrust or MXT (MXT/USDT – Trade it here) is a decentralized synthetic asset issuance protocol based on Ethereum, and provides a decentralized cross-chain trading platform for synthetic assets: seamless asset synthesis, decentralized cross-chain transactions, and cross-chain mortgage lending.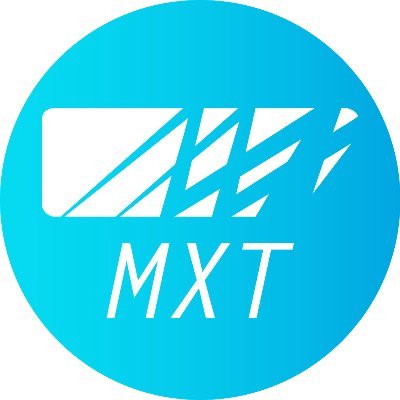 The Core Functions of MXT
MixTrust will function as an open Defi underlying protocol network. They aim to assist participants in various financial fields and blockchain developers in completing development assistance for various business systems. Additionally, they provide open basic modules for various distributed financial scenarios to meet the business needs of supporting different Financial scenarios and business requirements.
MXT is also aiming to develop an open DeFi ecosystem, providing users and participants with a freer, safer, and more affordable Defi financial platform. Doing so will reconstruct the independent economy and traditional finance. Eventually, achieving a MixTrust-based, global users who can be anywhere at any time.
How does MXT Actually Works?
Alright bear with me as I slowly walk you through this heavy topic. First and foremost, what is a synthetic asset? Synthetic assets are basically tokenized derivatives. When you want to buy or sell tokens you do not own and make profit during market fluctuations, you can do this through a derivative. Synthetic assets take it one step further by putting the derivative's record on the blockchain and effectively generating a cryptocurrency token for it. Essentially, this enables investors to tokenize and trade with anything. Investors may simply trade anything on the blockchain by using a derivative to connect the value to an already existent asset and then creating a token for this derivative.
That being said, Mixtrust Token supports synthetic assets. MXT is mortgaged at a rate of 600% when used as collateral. it also serves as a ticket exchange in the cross-chain transaction system and facilitates the exchange of digital tokens from other networks.
MXT also provides cross-chain mortgage lending. Whenever someone swaps one composite asset into another, you can a 0.3% transaction fee reward. It will be sent to the fee pool and mortgagor can apply for the MXT in the expenditure pool as a transaction incentive on a pro rata basis. This topic can be quite heavy for new traders but if you are curious to know more, here is their whitepaper!
Why Should You Hold MXT Token
First, MXT token supports all synthetic assets. MXT holders can also mortgage MXT to achieve the mandated mortgage rate and reap transaction benefits from the fee pool. When one synthetic asset is exchanged for another, a transaction reward is earned. Each transaction produces a transaction fee of 0.3%, which is placed into the fee pool. Every week, the mortgagor can receive transaction incentives from the MXT fee pool proportionally.
How to buy MXT token?
You can buy MXT on MEXC following the steps:
Log in to your MEXC account and click [Trade]. Click on [Spot].
Search "MXT" using the search bar to see the available trading pairs. Take MXT/USDT as an example.
Scroll down and go to the [Spot] box. Enter the amount of MXT you want to buy. You can choose from opening a Limit order, a Market order, or a Stop-limit order. Take Market order as an example. Click [Buy MXT] to confirm your order. You will find the purchased tokens in your Spot Wallet.
Not Sure Where to Look For More Unique Tokens?
Thankfully, we are here to assist your daily struggles. MEXC lists moonshot and provides access to trade major crypto tokens like this project. Pay close attention to our listings in Innovation and Assessment zones, as well as major tokens in the Main Zone – we have more innovative projects to come! Also, visit the Hot Projects section to find more listed trending tokens. If you would like to know more about crypto trading itself visit MEXC Academy.