EOS.io (EOSIO) or EOS Token (EOS/USDT – Trade it here) is an open-source blockchain platform that helps developers, investors, and businesses build with confidence. All EOS holders can enjoy exclusive functions on the OKX platform. This article will explore the main features of the project plus ways how to buy EOS, sell and earn it on MEXC. Basic information for their token is available on the MEXC Digital asset introduction page.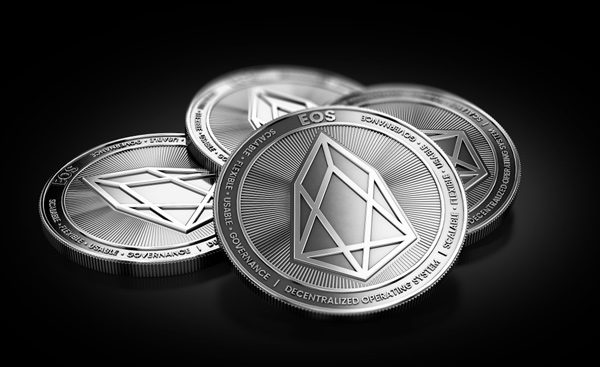 What exactly is the EOS ecosystem?
EOS is a blockchain-based platform that enables the development of business applications, or DApps. EOS supports secure access and authentication, permissions, data hosting, usage management, and communication between the DApps and the Internet. EOS.IO is the system architecture.
How EOS differs from Ethereum?
This redesign permits EOS to dispense with the requirement for transaction expenses and offers the capacity for more transactions per second (TPS). The most elevated recorded TPS of EOS is 3,996 contrasted with 15 TPS of Ethereum. Thus, EOS bests Ethereum in TPS.
Based on a white paper published in 2017, the EOSIO platform was developed by the private company block.one and released as open-source software on June 1, 2018. In order to ensure widespread distribution of the native cryptocurrency at the launch of the blockchain, one billion tokens were distributed as ERC-20 tokens by block.one. This provided the distribution to allow anyone to launch the EOS blockchain once the software was released. The CEO of block.one, Brendan Blumer, announced that block.one would support the EOSIO blockchain with over one billion USD in funding from the token sale, and ultimately block.one raised over four billion USD to support the blockchain during the Initial Coin Offering (ICO) period.
Recent Price & Performance of EOS.iO (EOS)
Currently, their market price is $0.9977 per unit. It has a market cap of $1,074,481,454 and a fully diluted market cap of $1,057,618,262. It also has a 24-hour trading volume of $127,354,960. You can check the live price of their token right here!
How to buy EOS.iO (EOS)
You can buy EOS.iO (EOS) on MEXC by following the steps:
Log in to your MEXC account and click [Trade]. Click on [Spot].
Search "EOS" using the search bar to see the available trading pairs. Take EOS/USDT as an example.
Scroll down and go to the [Spot] box. Enter the amount of EOS you want to buy. You can choose from opening a Limit order, a Market order, or a Stop-limit order. Take Market order as an example. Click [Buy EOS] to confirm your order. You will find the purchased EOS in your Spot Wallet.
You can find a detailed guide on how to buy EOS token here.
Keep Yourself Updated With The Crypto Trend
Check out all of the listings in the Innovation and Assessment zones as well as the major tokens in the Main Zone – we have more amazing projects to come! What's more, MEXC lists moonshots and offers access to trade major cryptocurrencies. Visit the Hot Projects section as well to uncover more featured popular tokens. Lastly, feel free to visit MEXC Academy to learn more about cryptocurrency!
Start your travel on MEXC Global