Koinos or KOIN (KOIN/USDT – Trade it here) is the world's first free-to-use blockchain for Dapps. It is a truly decentralized and constantly evolving blockchain. Now, everyone can enjoy the internet of the future freely and openly! Basic information for their token is available on the MEXC Digital asset introduction page.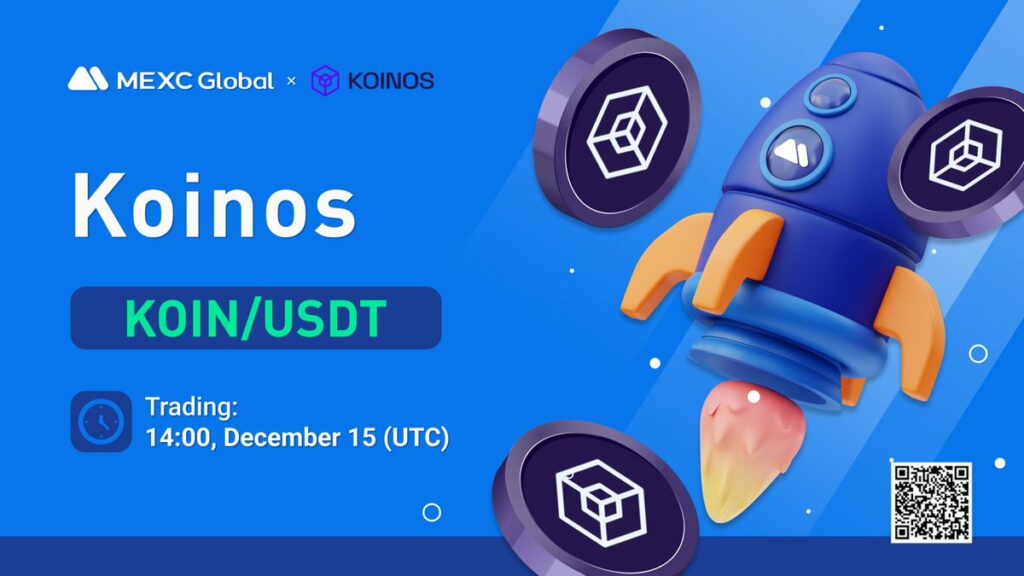 What is The Usage of Koinos
Koinos is a completely new, high-performance, and vertically scalable blockchain. The platform can gain any functionality via smart contract modules operating in the virtual machine. Furthermore, smart contracts are modifiable in band. Therefore, developers can implement any behavior on the blockchain without needing a hardfork.
This enables a new capability known as "modular upgradeability". Modular upgradeability addresses one of the most significant difficulties confronting existing blockchains. It is the difficulty in upgrading them.
What is Modular Upgradeability in Koinos?
It is a framework that allows the team to swiftly add new capabilities to the framework. Furthermore, it does not affect the rest of the blockchain. This is how Koinos is able to provide a testnet and mainnet on par with Ethereum, but better. The current Koinos mainnet has a variety of features such as WASM smart contracts, rapid block times, and free transaction costs.
Additionally, developers can publish individual upgrades to the network. However, it will have an on-chain record of the whole upgrading path. Once the individual patches are ready, developers can deploy them onto the network. Thus, Koinos will constantly improve itself rather than a time-consuming hardfork. Time for you to check out the first evolving blockchain in the history of mankind.
Is KOIN coin a Good Investment?
According to analysis and predictions, KOIN is a good long-term investment project. Their first-of-a-kind blockchain could potentially bring them to a new height, better than ETH. However, it is always important to do proper research before investing as this is not financial advice. Furthermore, it is crucial to prepare a safe exit strategy in case the investment goes south.
Where to buy Koinos (KOIN Coin)
You can find Koinos here at MEXC Global! We are listing KOIN/USDT in our innovation zone!
What is Koinos (KOIN Coin) Worth?
KOIN is trading with a market price of $0.5422 per unit. It has a market cap of $52,500,632 and a fully diluted market cap of $53,575,717. It also has a 24-hour trading volume of $68,741. You can check the live price of their token right here!
How to buy Koinos (KOIN Coin)
You can buy Koinos (KOIN Coin) on MEXC by following the steps:
Log in to your MEXC account and click [Trade]. Click on [Spot].
Search "KOIN" using the search bar to see the available trading pairs. Take KOIN/USDT as an example.
Scroll down and go to the [Spot] box. Enter the amount of KOIN you want to buy. You can choose from opening a Limit order, a Market order, or a Stop-limit order. Take Market order as an example. Click [Buy KOIN] to confirm your order. You will find the purchased KOIN in your Spot Wallet.
You can find a detailed guide on how to buy KOIN coin here.
Keep Yourself Updated With The Crypto Trend
Check out all of the listings in the Innovation and Assessment zones as well as the major tokens in the Main Zone – we have more amazing projects to come! What's more, MEXC lists moonshots and offers access to trade major cryptocurrencies. Visit the Hot Projects section as well to uncover more featured popular tokens. Lastly, feel free to visit MEXC Academy to learn more about cryptocurrency!
Start your travel on MEXC Global