MX TOKEN or MX (MX/USDT – Trade it here) is the native decentralized digital asset developed by the MEXC platform based on the Ethereum blockchain. Founded in April 2018, MEXC is a global leading crypto asset trading platform that provides spot, ETF, leverage and contract trading for over 7 million users worldwide. With deep financial and technology backgrounds, the core members of the team work towards the same goal of optimizing users' trading experience with professionality and security of financial products. Currently, the platform supports more than 1,400 spot trading crypto assets, 200 contract trading assets and 400 leveraged ETFs.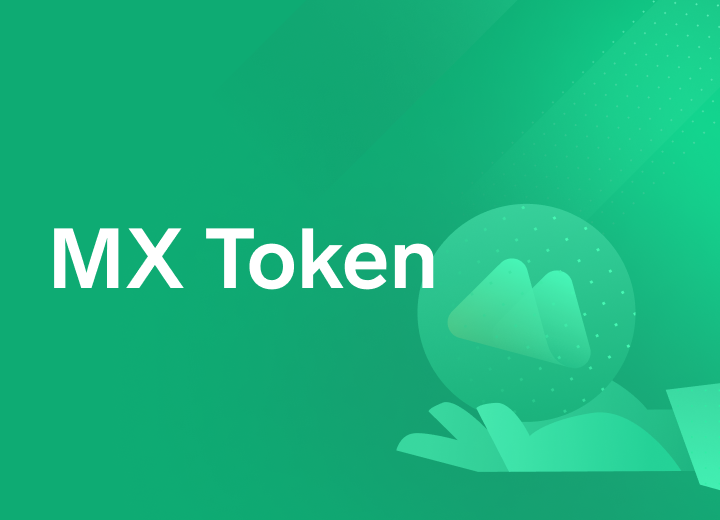 Core Features of MEXC (MX)
MEXC Global utilizes a high-performance trading engine which has been developed by experts from the banking industry and is capable of completing 1.4 million transactions per second, which results in ground breaking efficiency and enhanced performance. Some key features include:
Safety and Stability. Stability is supported by the multi-tier, multi-cluster system architecture.
High performance. Trade matching engine technology can handle up to 1.4 million units per second.
High Liquidity. 7+ Million traders along with MEXC GLOBAL partners support liquidity and abundant resources on the platform.
Multi Cryptocurrency Support. MEXC has listed more than 1,400 trading pairs and cryptocurrencies including BTC, ETH, DOT, ATOM, XRP, SHIB, GLMR, FIL, AR, AAVE, SOL, CRV, etc, which covers crypto assets from Layer 0, Layer 1, DeFi, GameFi, Metaverse, DAO, MEME, etc.
MX Tokenomics
MX is the official token of the MEXC platform. 100% of the profits from spot trading and ETFs on MEXC will be burned through MX. Main uses of MX include:
Pay for trading and transaction fees
Project listing voting participation
Airdrop bonuses for MEXC users and traders
MX DeFi mining
and etc. MX has also launched the "Everything Growth Plan" that aims at offering additional utility such as on-chain lending, liquidity mining, and DEX trading to improve the MX token economy and increase MX usage scenarios.
As part of the initial token design, 450 million MX token was committed to the MEXC team but was locked and never distributed to the team. The following is an overview of the MX reserve distribution:
MEXC Foundation Reserve: 100,000,000 MX Token
MEXC Labs: 150,000,000 MX Token
MEXC Strategic Partnership: 100,000,000 MX Token
Immediate Burn: 100,000,000 MX Token.
For the interest of the MX community, MEXC will continue the "Buy-Back & Burn" program of the MX Token. We will commit 40% of the MEXC platform profit to buy back and burn the MX Token from the market quarterly, with the goal of maintaining a circulating supply of MX Token at 100 million.
There are also exclusive events and benefits for MX Token holders within the platform. Check out the details of some platform events and activities below:
MEXC Launchpad: MEXC's token sale platform provides users worldwide with an exclusive opportunity to invest in high-quality projects.
MEXC Kickstarter: a launch event activity at the pre-launch stage of a project in which the project initiates voting for the launch on MEXC, and then airdrops its tokens for free to all successful voting use. It only accepts MX in the vote and the winning project will provide free airdrops to MEXC users.
MEXC M-Day: An event that allows users to purchase a newly launched token through a lottery drawing. Through the trading round and MX holding round, users participate in token sales after acquiring a ticket from the M-Day event.
MEXC MX-Defi: A staking opportunity for users to stake MX/Project Tokens to receive more tokens as the yield.
MEXC Voting: A vote for MEXC users' favorite tokens to be transferred into the Innovation Zone and get rewards.
MEXC PoS Pool: A simple and easy way for users to stake their tokens to receive additional tokens.
How to buy MX Token?
You can buy MX on MEXC following the steps:
Log in to your MEXC account and click [Trade]. Click on [Spot].
Search "MX" using the search bar to see the available trading pairs. Take MX/USDT as an example.
Scroll down and go to the [Spot] box. Enter the amount of MX you want to buy. You can choose from opening a Limit order, a Market order or a Stop-limit order. Take Market order as an example. Click [Buy MX] to confirm your order. You will find the purchased MX in your Spot Wallet.
Recent MX Token Price & Performance
Since listed on MEXC in 2018, MX reached the highest price (ATH) of 3.7007 USDT in November 2021.
Interested in crypto like MX?
MEXC lists moonshot and provides access to trading of major crypto coins like MX, keep an eye on our listings in Innovation and Assessment zones, as well as major tokens in the Main Zone – we have more great projects to come! Also, visit the hot projects section to find more hot tokes that were listed already. If you would like to know more about crypto trading itself visit MEXC Academy.