Kava Network or (KAVA/USDT – Trade it here) cross-chain DeFi platform that provides loans to stablecoin users. Users may collateralize their crypto assets such as BTC or ETH in exchange for their stablecoin, USDX. It is also a Layer 1 blockchain that combines the speed and scalability of Cosmos SDK and Ethereum. Basic information for their token is available on the MEXC Digital asset introduction page.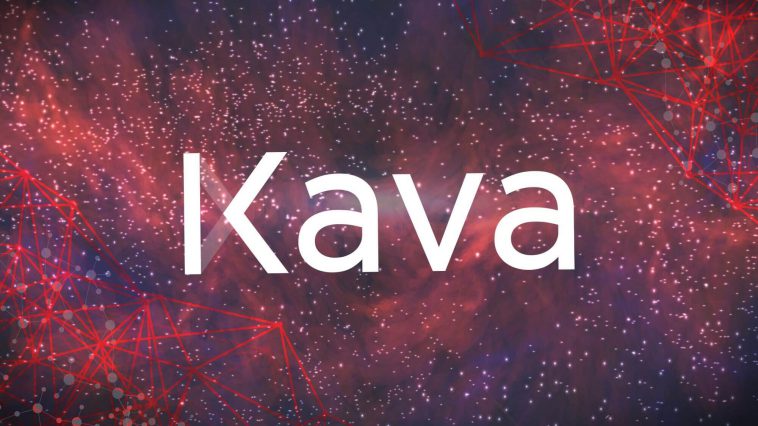 How Does it Work
Kava Network is a protocol that allows its users to borrow or lend crypto assets. Additionally, they boast the capability to lend assets without going through any intermediary, unlike any traditional finance institutions. They are also one of the best DeFi initiatives in the market. Currently, we can see many DeFi on Ethereum. However, Kava Network runs on Cosmos, and the developers believe that it provides extra features.
Users may borrow their native stablecoin USDX by locking coins into smart contracts on Cosmos. The USDX stablecoin has a 1:1 exchange with the US dollar. Furthermore, users can collateralize cryptocurrencies to mint USDX. In return, users will obtain weekly incentives in the form of KAVA tokens. However, the overall quantity of KAVA that a user receive may vary. It depends on which cryptocurrency the user uses as collateral and the amount of USDX minted.
Meanwhile, Kava Network outperforms its competitor thanks to a few unique capabilities.
Seamless Interoperability
The Cosmos DK and Ethereum Co-Chains can seamlessly interoperate with each other. Therefore, developers can work in their environment of choice while having access to the other assets.
Optimized Scalability
The Kava Network allows users, assets, and projects to move between Kava and the industry's most significant ecosystems. Their whole network is powered by the lighting-fast Tendermint Core consensus engine.
Rapid Ecosystem Expansion
Kava Network has an on-chain incentive structure that promotes innovation and transparency. It also guarantees that the top developers on-chain are well rewarded for their efforts in growing the platform.
Recent Price & Performance of Kava Network (KAVA)
KAVA is the governance and utility token for the protocol. Token holders play a huge role in sustaining the smooth running of the protocol. They can vote on implementing key changes to the platform. Furthermore, holders can use KAVA as a transaction method for gas fee payments or receive it as a reward.
Currently, their market price is $0.8639 per unit. It has a market cap of $300,209,990 and a fully diluted market cap of $300,729,848. It also has a 24-hour trading volume of $19,089,495. You can check the live price of their token right here!
How to buy Kava Network (KAVA)
You can buy Kava Network (KAVA) on MEXC by following the steps:
Log in to your MEXC account and click [Trade]. Click on [Spot].
Search "KAVA" using the search bar to see the available trading pairs. Take KAVA/USDT as an example.
Scroll down and go to the [Spot] box. Enter the amount of KAVA you want to buy. You can choose from opening a Limit order, a Market order, or a Stop-limit order. Take Market order as an example. Click [Buy KAVA] to confirm your order. You will find the purchased KAVA in your Spot Wallet.
You can find a detailed guide on how to buy KAVA token here.
Keep Yourself Updated With The Crypto Trend
Check out all of the listings in the Innovation and Assessment zones as well as the major tokens in the Main Zone – we have more amazing projects to come! What's more, MEXC lists moonshots and offers access to trade major cryptocurrencies. Visit the Hot Projects section as well to uncover more featured popular tokens. Lastly, feel free to visit MEXC Academy to learn more about cryptocurrency!
Start your travel on MEXC Global