JPC token represents the native asset of JPEX, a centralized cryptocurrency trading platform. It serves as a digital asset designed to play a vital role within the broader JPEX ecosystem.
Essential information for their token is available on the MEXC Digital asset introduction page. Furthermore, we are listing (JPC/USDT – Trade it here) on the Innovation Zone! Check it out now!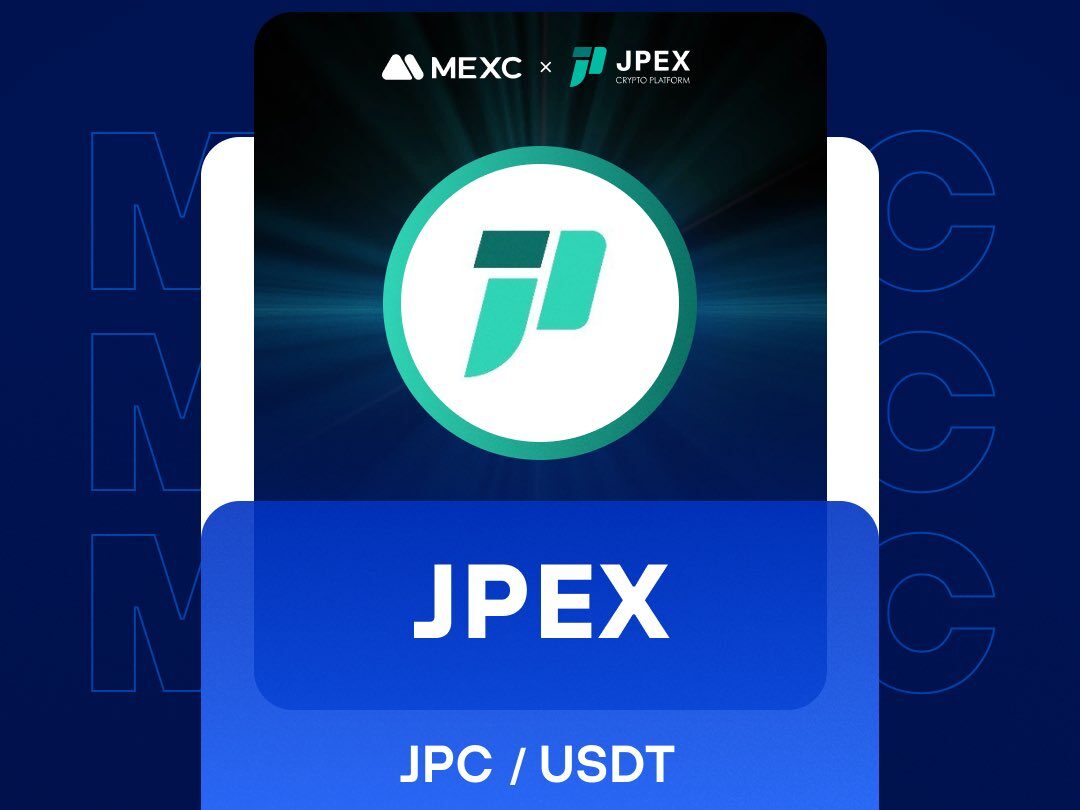 What Exactly is JPC Token
After several successful years of operating as a prominent player in the centralized cryptocurrency exchange (CEX) sector within the decentralized finance landscape, JPEX is now ready to introduce its very own native asset. The name is JPC token. This digital asset is set to play a significant role in enhancing and bolstering the overall JPEX platform ecosystem.
Rather than being a run-of-the-mill token, JPC functions as a bridge connecting all users and experienced traders on the JPEX platform. It acts as a gateway to usher in a new era of Web3 and the metaverse.
Is JPC Token Ready to Trade?
JPEX is now ready for full-scale operation. They are gearing up to compete head-to-head with both centralized exchanges and decentralized exchanges (DEXs). Its competition extends beyond the realm of user numbers and daily trading volumes to encompass the development and success of their respective digital currencies.
In addition to vying with tokens from CEXs, JPC will also be going toe-to-toe with emerging tokens such as UNI from the Uniswap ecosystem, CAKE from PancakeSwap, and SUSHI from SushiSwap, among others.
As of Thursday, July 21, the market capitalization of centralized exchanges stood at approximately $57.84 billion, with combined daily trading volumes of at least $1 billion. Simultaneously, decentralized exchanges boasted a market capitalization of around $14.22 billion, with DEXs also handling a minimum of $1 billion in daily trading volume, as per CoinMarketCap data.
With a global user base numbering in the millions and a diverse array of over 100 cryptocurrencies featured on its platform, the introduction of JPC is set to inject additional liquidity into the overall volume of cryptocurrency trading platforms.
Where to buy JPC Token
You can find JPC Token here at MEXC! We are listing JPC/USDT in our Innovation Zone!
What is the Price of JPC Tokens?
The JPC Token is currently trading at MEXC with a live price of $0.02435. It also has a fully diluted market cap of $241,183,559,922. You can check the live price of their token right here!
How to buy JPC Tokens on MEXC
You can buy JPC Tokens on MEXC by following the steps:
Log in to your MEXC account and click [Trade]. Click on [Spot].
Search "JPC" using the search bar to see the available trading pairs. Take JPC/USDT as an example.
Scroll down and go to the [Spot] box. Enter the amount of JPC you want to buy. You can choose from opening a Limit order, a Market order, or a Stop-limit order. Take Market order as an example. Click [Buy JPC] to confirm your order. You will find the purchased JPC in your Spot Wallet.
You can find a detailed guide on how to buy JPC Tokens here.
Get Free Airdrops with MEXC Launchpad!
Did you know MEXC gives out 20+ free airdrops weekly? Launchpad and Kickstarter events ensure that all our loyal MX token HODLers receive a ton of new tokens! Learn all about it at our MX Zone now!
Meanwhile, check out all of the listings in the Innovation and Assessment zones as well as the major tokens in the Main Zone – we have more amazing projects to come! Visit the Hot Projects section as well to uncover more featured popular tokens. Lastly, feel free to visit MEXC Academy to learn more about cryptocurrency!
Start your travel on MEXC