Italian football fans, here you go! Italian Football Federation Fan Token or ITA (ITA/USDT – Trade it here) is a utility token that gives Italian National Team fans a tokenized share of influence on the club.
I am sure everyone is devastated by the fact that Italy is not going to the 2022 Qatar World Cup this year. For those clueless ones out there: Italy is a four-time world cup winner, a constant participant of the Fifa World Cup. Unfortunately, Italy failed to enter the world cup back in 2018 and this year, marking their 2 consecutive years of nightmare. Fret not Italian fans, you can still support your favorite team here at MEXC. We have finally listed ITA on our Assessment Zone. Basic information for the ITA token is available on the MEXC Digital asset introduction page.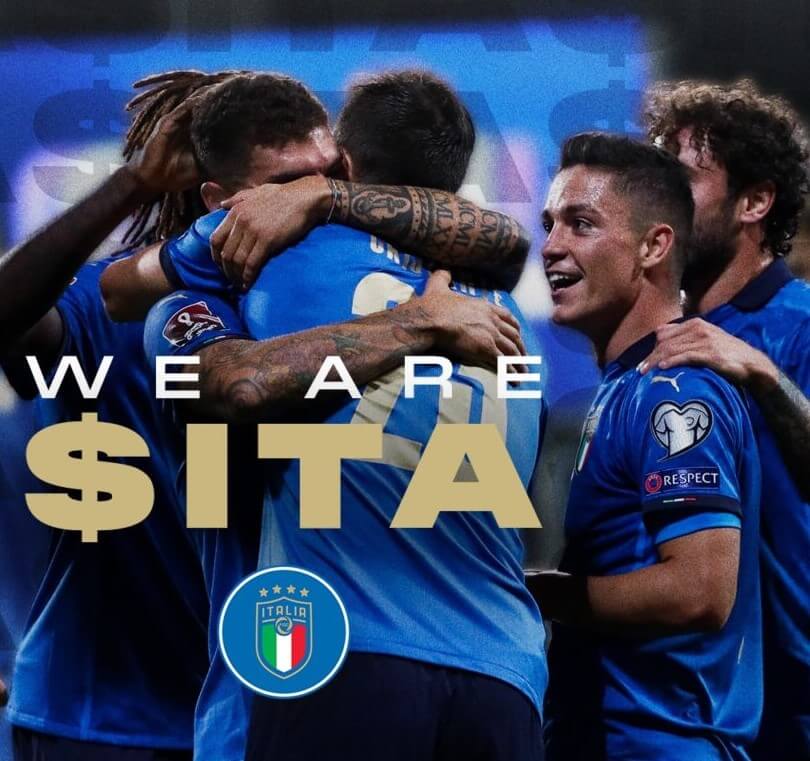 Background and Key Features
ITA fan tokens were created in a joint effort between the European reigning champion, Italy Football Federation and Chiliz. Chiliz is the leading worldwide blockchain solution for the sports and entertainment business. They announced the launching of ITA fan tokens earlier last year on Socios and since then everyone is eagerly waiting to get a piece of the Italian token.
The question everyone wants to know is, what can you do with the token? These fan tokens are collectable digital assets. They provide token holders access to many digital services offered by their favorite team. The few examples of services are:
Voting Sessions – Token holders have the right to vote in polls and participate in decision-making processes.
Exclusive Discounts – Token holders are eligible for discounts on merchandise, gifts and even events.
Unique Rewards – Holders stand a chance to win special prices from, giveaways, competitions or games.
When the token was first launched in 2021, more than 5000 token holders received amazing rewards. They receive signed jerseys, tickets to competitions and even VIP invitation to Italian Football Federation events. All you need is 1 ITA fan token and you are eligible to vote, partake or stand a chance to win prizes. However, fans that have more tokens will have a higher chance to win rewards and generate higher influence!
Tokenomics of Italian Football Federation Fan Token (ITA)
The tokenomics of ITA :
Name: Italian Football Federation Fan Token.
Ticker: ITA.
Token standard: BEP-20.
Token type: Utility.
Max supply: 30,000,000 ITA.
How to buy Italian Football Federation Fan Token (ITA)?
You can buy Italian Football Federation Fan Token (ITA) on MEXC by the following the steps:
Log in to your MEXC account and click [Trade]. Click on [Spot].
Search "ITA" using the search bar to see the available trading pairs. Take ITA/USDT as an example.
Scroll down and go to the [Spot] box. Enter the amount of ITA you want to buy. You can choose from opening a Limit order, a Market order or a Stop-limit order. Take Market order as an example. Click [Buy ITA] to confirm your order. You will find the purchased ITA in your Spot Wallet.
You can find a detailed guide on how to buy ITA tokens here.
Keep Yourself Updated With The Crypto Trend
Check out all of the listings in the Innovation and Assessment zones as well as the major tokens in the Main Zone – we have more amazing projects to come! What's more, MEXC lists moonshot and offers access to trade major cryptocurrencies. Visit the Hot Projects section as well to uncover more featured popular tokens. Lastly, feel free to visit MEXC Academy to learn more about cryptocurrency!