The ENSDOMAIN (ENSDOMAIN/USDT – Trade it here) is the NFT Index listed on the MEXC Exchange. The M-Day listing event provides users with an opportunity to get tokens at a low cost. MEXC splits 4-digit ENS Domain NFTs into 26,000,000 ENSDOMAIN index tokens (1,000,000 ENSDOMAIN per NFT). ENS domain can provide a better experience in the Web3 world. Additionally, the ENS domain does not charge royalty fees, it is not fully controlled by a centralized entity. Even though these ENS tokens are at a low price, the future value depends on their mainnet development.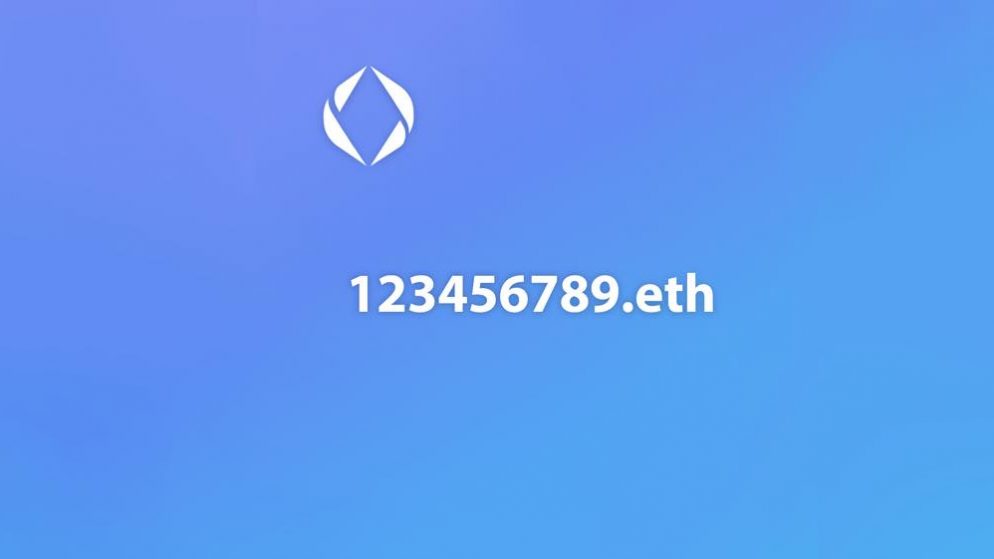 What is ENSDOMAIN used for?
The NFT Index of ENSDOMAIN allows users to enter blue-chip NFTs with a low threshold. At the same time, ENSDOMAIN will enable users to participate in the transaction of four-digit pure digital domain names at a cost. They can exchange their index holdings for one of 26 ENS Domain NFTs. MEXC will expand its collection from time to time according to market demand, and MEXC's total position will not exceed 10%.
In the early days of Web2, the URL was always a long series of numbers, like 132.583.23.7.
In order to promote the website, an easy-to-remember domain name was developed, just like the ENS domain in Web3. The ENS domain name is to solve the needs of Web3 users, and the easier to remember and more distinctive domains would have a higher value.
Compared with traditional domain names in the past, ENS domain names also have a variety of applications:
– After mapping with the Ethereum wallet address, the purchased domain can receive encrypted assets based on the ERC20 standard.
– Empower NFT. ENS domains are not only able to prove identity but are also able to DIY. People can create and trade their own names, which makes ENS domains have the attributes of NFT creation and trading.
Identity representative. ENS domains can not only store your personal data but can also be business cards for all digital resources.
For example, 10,000 NFT collections, each with a corresponding number, such as each person's birth year or each person's commemorative year
How does the ENSDOMAIN NFT Index work?
MEXC purchases the well-chosen NFT artworks, splits them into a certain number of portions, and then lists the corresponding NFT Index.
Users can get corresponding portions of NFT by trading the NFT Index.
If MEXC splits a total of 10 NFT artworks into a series of 10,000,000 portioned Index, users who purchase an amount of 1,000,000 units can contact MEXC every week to redeem a full NFT! The higher the rarity, the later the redemption.
MEXC will purchase a new NFT once a user exchanges a full NFT. The newly-purchased NFT will still be split at a ratio of 1:1,000,000.
The number of NFTs held by MEXC will be no more than 10% of the total number of the series of NFTs.
Tokenmics of ENSDOMAIN
The total number of 3 and 4-digit END domains is 10k. Unlike other NFTs, the supply is locked. If the best time to enter the market is missed, users can either buy at a high price or only wait. The digit ENS domain has great scalability. If users miss 3 digits, there are 4 digits and even 5 digits. Besides, it can also be extended to 3 or 4 letters.
MEXC's NFT Index can be exchanged for the corresponding NFT. For example, if you purchased 10,000,000 copies of ENSDOMAIN this time, you can also choose to exchange it for a four-digit pure-digit ENS domain name NFT held by MEXC.
NFT Index details are as follows:
Project name: Ethereum Name Service
Token Ticker: ENSDOMAIN
Trading Pair: ENSDOMAIN/USDT
Total Supply: 26,000,000 ENSDOMAIN
Split Ratio: 1:1,000,000 (1 NFT will be split into 1,000,000 NFT Index.)
Deposits and withdrawals for ENSDOMAIN are unavailable. Users can exchange a full ENS Domains NFT with 1,000,000 ENSDOMAIN.
Recent ENSDOMAIN Token Price & Performance
Since listed on MEXC in August 2022, ENSDOMAIN reached the highest price (ATH) of 0.0042 USDT, and the lowest price was 0.0008 USDT.
How to buy ENSDOMAIN Token?
You can buy ENSDOMAIN on MEXC following the steps:
Log in to your MEXC account and click [Trade]. Click on [Spot].
Search "ENSDOMAIN" using the search bar to see the available trading pairs. Take ENSDOMAIN/USDT as an example.
Scroll down and go to the [Spot] box. Enter the amount of ENSDOMAIN you want to buy. You can choose from opening a Limit order, a Market order, or a Stop-limit order. Take Market order as an example. Click [Buy ENSDOMAIN] to confirm your order. You will find the purchased ENSDOMAIN in your Spot Wallet.
Interested in crypto like ENSDOMAIN?
MEXC lists moonshot and provides access to trading of major crypto coins like ENSDOMAIN. Keep an eye on our listings in Innovation and Assessment zones, as well as major tokens in the Main Zone – we have more great projects to come! Also, visit the hot projects section to find more hot tokens that were listed already. If you would like to know more about crypto trading itself, visit MEXC Academy.