DigiDaigaku is an NFT project released in August 2022 by Limit Break; a company co-founded by Gabriel Leydon and Halbert Nakagawa. It consists of 2022 characters and features Free-To-Own. Daigaku means university in Japanese, so DigiDaigaku means digital university, or virtual university, digital university. DigiDaigaku characters live in a mysterious world unknown to outsiders, but exciting details about their world will be revealed over time. The DigiDaigaku collection contains five rare, mythic NFTs among the 2,022-piece collection. This article explores the core features of DigiDaigaku and how one can purchase DigiDaigaku by first purchasing ETH as a base token on the MEXC Exchange.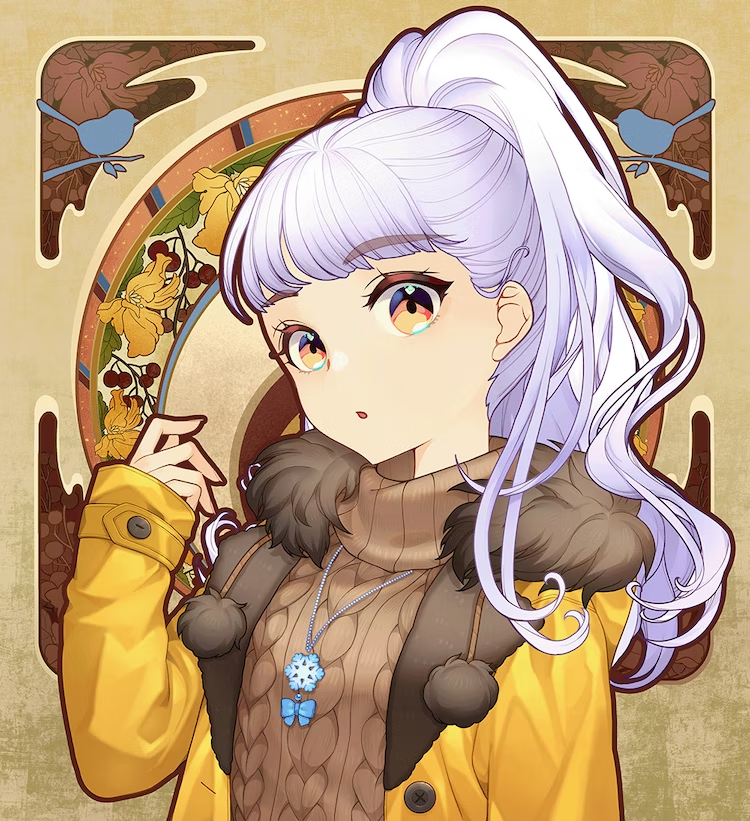 What is DigiDaigaku?
DigiDaigaku is a collection of 2,022 unique characters NFTs developed by Web3 gaming company Limit Break on the Ethereum blockchain. Limit Break was founded by former Machine Zone founders Gabriel Leydon and Halbert Nakagawa.
This project will be released on 8/10 through Stealth Drop (stealth drop), and it only needs to pay a 0.003ETH gas fee to mint. From the first day after the sale, the floor price soared to 2.45ETH and even rose to 18ETH on 8/29. The main feature of this project is Free-to-Own. According to the founder, the NFTs derived from DigiDaigaku's existing NFTs, or the virtual treasures in the game will be airdropped one after another. They hope DigiDaigaku's holders can continue to hold them. And put the airdropped objects into the in-game market.
DigiDaigaku has a strong background of its team: Limit Break. Gabriel Leydon and Halbert Nakagawa founded Limit Break. Although it is still a new company in the web3 ecosystem, the two founders are well-known gamers. They co-founded Machine Zone and are famous for their MMO strategy games Game of War: Fire Age and Mobile Strike. Among them, Game of War: Fire Age and Mobile Strike. War: Fire Age hit $600 million in annual revenue in 2014 and $1.08 million in one-day revenue. The latter has racked up more than $1.3 billion in revenue since its 2015 release.
How to buy DigiDaigaku?
To purchase DigiDaigaku, users can either purchase ETH first on MEXC Exchange following the steps listed below:
Log in to your MEXC account and click [Trade](ETH). Click on [Spot].
Search "ETH" using the search bar to see the available trading pairs. Take ETH/USDT as an example.
Scroll down and go to the [Spot] box. Enter the amount of ETH you want to buy. You can choose from opening a Limit order, a Market order, or a Stop-limit order. Take Market order as an example. Click [Buy ETH] to confirm your order. You will find the purchased ETH in your Spot Wallet.
After purchasing your desired amount of ETH, you can send them to your Metamask wallet and then purchase DigiDaigaku on OpenSea.
Recent DigiDaigaku Price & Performance
Over the last 30 days, the collection DigiDaigaku has had an average price of 3.1811 ETH and an average transaction volume of 7,249.63. In September 2022, DigiDaigaku accumulated a total transaction volume of 7,200 ETH.
Interested in buying NFTs? We have more!
MEXC not only provides access to the world's most popular tokens and new GEMs, but also offers unique assets & tools! Visit the hot projects section to find more hot tokens that were listed already. If you would like to know more about crypto trading itself, visit MEXC Academy.