Hifi Finance, previously known as Mainframe is a lending protocol that allows everyone to borrow against their crypto. They provide fixed-rate lending and borrowing. Essential information for their token is available on the MEXC Digital asset introduction page. Furthermore, we are listing (HIFI/USDT – Trade it here) on our innovation Zone, check it out now!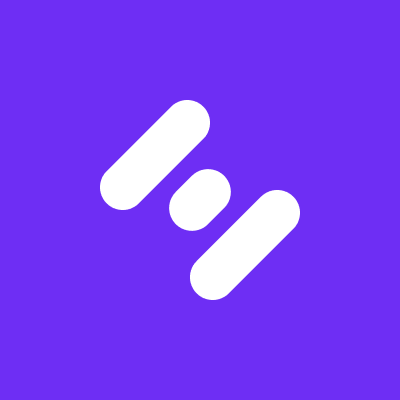 What is The Function of Hifi Finance?
The Hifi Lending Protocol is the heart of Hifi Finance. The lending protocol allows users to borrow against their cryptocurrency without additional surprises. A tokenized debt allows for fixed-rate lending and borrowing. It also expands the decentralized finance landscape to include new collateral types and use cases.
The system balances out the incentives among borrowers, lenders, and guarantors. Furthermore, everyone plays a distinct and complementary position of economic exposure. Borrowers can deposit collateral and create tokens that represent debt obligations. Meanwhile, lenders buy the tokenized debt obligation at a discount and redeem them at maturity for face value. If the collateral accounts fail to meet the requirements, guarantors will purchase collateral at a discount.
What is Available in the Hifi Ecosystem?
The Hifi Ecosystem brings in a vast collection of exciting new projects and collaborations. Furthermore, many of these projects expand on and integrate with Hifi's lending protocol. The ecosystem will drive usage, TVL, and more exposure to a different field of activity. Currently, collateral is available for many aspects such as real-world assets, NFTs, Crown Ribbon, and many more.
Is The Hifi Finance (HIFI) a Good Investment?
In the past week, HIFI is seeing a lot of fluctuations in the market. Despite that, it is still a considerably good long-term investment choice. However, it is crucial for users to prepare a proper exit strategy before investing. It is also important to consult your financial adviser for any investment plans. This is not financial advice.
Where to buy Hifi Finance (HIFI)
You can find Hifi Finance (HIFI) here at MEXC! We are listing HIFI/USDT in our innovation zone!
What is the Price of HIFI Tokens?
HIFI is trading with a market price of $0.004987 per unit. It has a market cap of $49,869,880 and a fully diluted market cap of $49,873,382. It also has a 24-hour trading volume of $733,990. You can check the live price of their token right here!
How to buy HIFI Tokens
You can buy HIFI Tokens on MEXC by following the steps:
Log in to your MEXC account and click [Trade]. Click on [Spot].
Search "HIFI" using the search bar to see the available trading pairs. Take HIFI/USDT as an example.
Scroll down and go to the [Spot] box. Enter the amount of HIFI you want to buy. You can choose from opening a Limit order, a Market order, or a Stop-limit order. Take Market order as an example. Click [Buy HIFI] to confirm your order. You will find the purchased HIFI in your Spot Wallet.
You can find a detailed guide on how to buy HIFI Tokens here.
Keep Yourself Updated With The Crypto Trend
Check out all of the listings in the Innovation and Assessment zones as well as the major tokens in the Main Zone – we have more amazing projects to come! What's more, MEXC lists moonshots and offers access to trade major cryptocurrencies. Visit the Hot Projects section as well to uncover more featured popular tokens. Lastly, feel free to visit MEXC Academy to learn more about cryptocurrency!
Start your travel on MEXC