Hashflow or HFT (HFT/USDT – Trade it here) is a decentralized exchange designed for interoperability, zero slippage, and MEV-protected trades. The number of DeFi traders has increased recently, and a lot of decentralized exchanges (DEXs) are popping up in the market. So, what makes HFT stand out in comparison with other DEX? Basic information for the Hashflow token is available on the MEXC Digital asset introduction page. Don't forget to check out the announcement of HFT and find out how you can get rewards for depositing HFT tokens!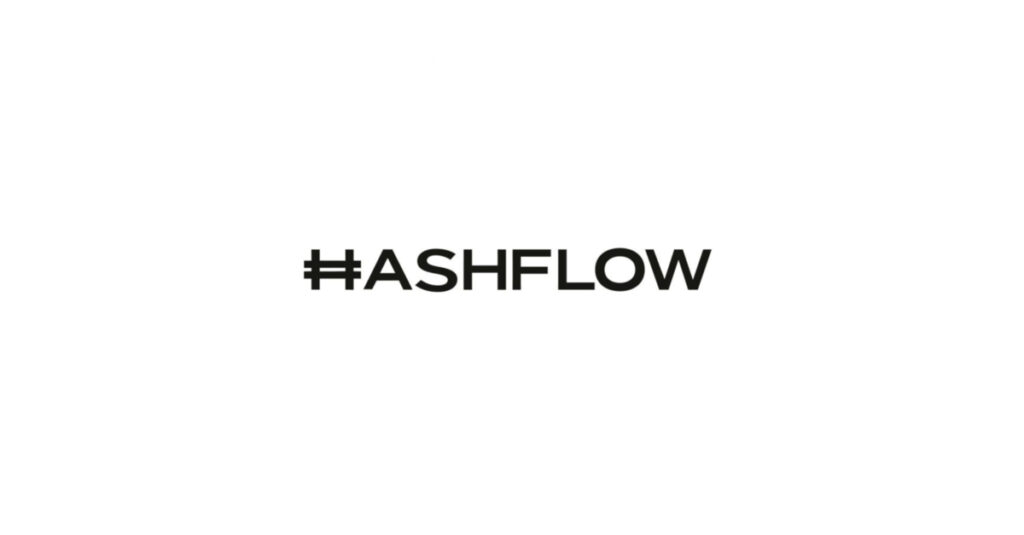 How Does Hashflow Work
Hashflow Protocol connects users to the top crypto markets. They simplify the process with incredibly gas-efficient pricing, a lineup of the best crypto market makers worldwide, and maximum capital efficiency. They offer better flexibility for makers while providing no slippage and MEX resistant. All these are possible thanks to their pool-based architecture.
Different from automated market makers (AMMs), Hashflow operates conventionally much like the order-book method. The pricing is done off-chain and the trade is executed on-chain. To begin a transaction, the user must first link his wallet to Hashflow, enter the amount they wish to trade, and then view a quote. Once the user accepts, the order is submitted, validated, and added to the Hashflow network. The market makers on the other end will deal with the issuance of price quotations. After the market maker signs it, the deal is then completed without slippage.
Benefits of Hashflow (HFT)
Market Makers
Market makers can efficiently price assets. They can utilize Hashflow's increasingly complex pricing algorithms that take into account off-chain data collection. This data includes historical asset values, volatility, and other real-world information.
Traders
Off-chain pricing provides tighter quotes, giving traders a better price. There is also no slippage, meaning all Hashflow quotes are executed at the displayed price. They are also MEV resistant. Cryptographic signatures make front-running impossible, ensuring traders can keep what they earn.
Tokenomics of HFT
HFT is the Hashflow protocol's governance token. It is an ERC-20 token on the Ethereum mainnet. They have a total supply of 1,000,000,000 ( One Billion Tokens). The details of Hashflow governance as well as the utility of HFT will be announced soon.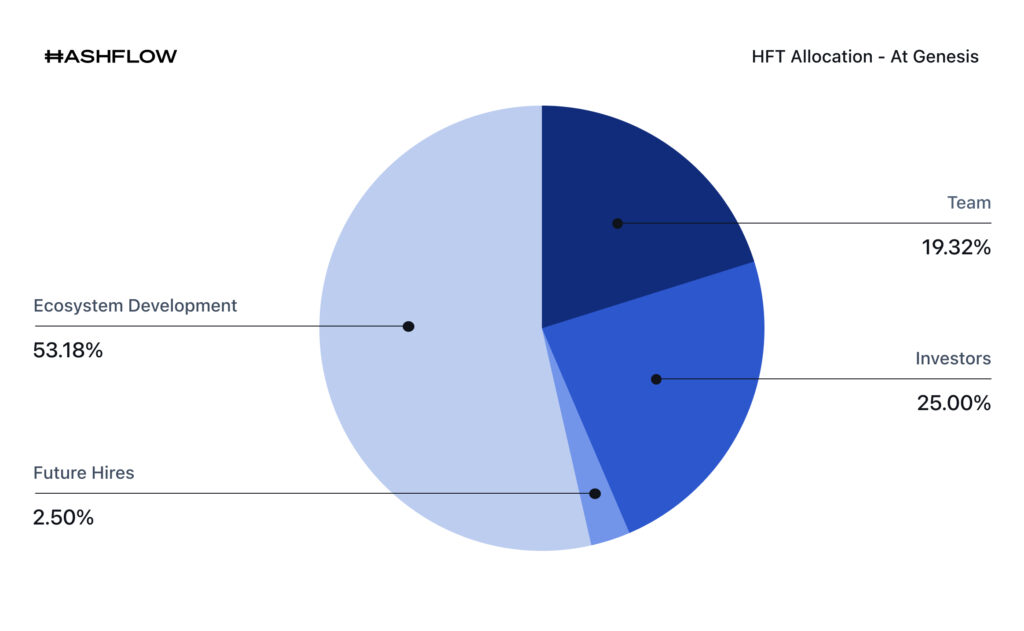 HFT will be distributed as follows:
19.32% (193,200,000 HFT) to the Core Team
25% (250,000,000 HFT) to Early Investors
2.5% (2,500,000 HFT) for Future Hires
53.18% (531,800,000 HFT) for Ecosystem Development as follows:

18.54% to Ecosystem Partners
13.08% to Community Rewards (NFTs + Rake the Rewards + Exchange Distribution)
9.54% for Future Community Rewards
7.50% to Designated Market Maker Loans
2.52% to Vendors and Early Service Providers
1.00% to the Community Treasury
1.00% for Hashverse Rewards
How to Buy Hashflow Tokens (HFT)
MEXC is currently organizing a deposit event for Hashflow (HFT), with 5,000 MX up for grabs! The event starts on 2022-10-31 10:20 (UTC) until 2022-11-09 16:00 (UTC). During the event period, users who deposit HFT with a net deposit of no less than 50 USDT worth of HFT could share a total of 5,000 MX prize pool in proportion to the net deposit amount. Find out all the details here! Furthermore, MEXC will list HFT token on our innovation zone with HFT/USDT trading pair starting 2022-11-07 13:00 (UTC)! Join MEXC now and get an early head start to trade HFT!
Keep Yourself Updated With The Crypto Trend
Check out all of the listings in the Innovation and Assessment zones as well as the major tokens in the Main Zone – we have more amazing projects to come! What's more, MEXC lists moonshot and offers access to trade major cryptocurrencies. Visit the Hot Projects section as well to uncover more featured popular tokens. Lastly, feel free to visit MEXC Academy to learn more about cryptocurrency!