GM Wagmi or GM (GM/USDT – trade it here) is an ERC-20 token built on the Ethereum blockchain. It represents the collective goodwill of the ever-growing community. GM Wagmi token turns the positive energy of saying "good morning" into a token. Since humans are social beings and not meant to live alone. The mission of GM Wagmi is to spread the best wishes to others, regardless of their social status. In this article, I will talk about everything you need to know about GM Wagmi, plus a guide on how to buy GM tokens.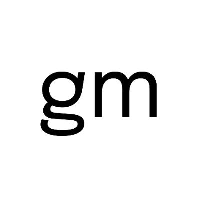 What makes GM Wagmi Different?
The project distinguishes out by being inclusive and appealing to all cryptocurrency holders across competing blockchains, despite the fact that there are many meme coins. Crypto groups are sometimes rather tribal and favor their blockchain's success over that of rivals, the "gm" meme serves as a unifying theme for the entire industry, and the GM token capitalizes on it.
Why the project launched on ETH
Security. Ethereum is a trusted blockchain with a lot of users across the world and an easy ecosystem. Launching on Ethereum blockchain allows GM Wagmi to have the most exposure before initial exchange listings.
The project wants to be as inclusive as possible by bridging other blockchains to allow more users to participate in the movement:
Proven chain that has withstood the test of time.
One of the most secure blockchains with a proven track record.
Highest user base of any ecosystem in the space.
GM Decentralized Exchange
DEX will further increase utility and drive revenue for the project. The decision to launch a DEX will depend on the legal guidance from the team and it is still uncertain. The DEX will guarantee token processing speed and transaction rates. This allows the community to connect more easily and to utilize features more.
Tokenomics of the Project
One trillion units are available to GM, half of which were burned before launch. There are currently 500 billion GM in use. Initially, a 10% tax applied to every transaction. Each transaction has a 4% marketing wallet fee, a 4% Uniswap auto liquidity locking fee, and a 2% reflections fee.
The team disabled the 10% tax and changed it to a 1% flat burn tax for all transactions in order to adhere to US legislation and advance the project's development. This stops liquidations and maintains the deflationary nature of the token. In addition to the 50% consumed upon launch, the token has burned 3% of its whole supply since it began.
How to buy GM token
You can buy GM on MEXC by the following the steps:
Log in to your MEXC account and click [Trade]. Click on [Spot].
Search "GM" using the search bar to see the available trading pairs. Take GM/USDT as an example.
Scroll down and go to the [Spot] box. Enter the amount of tokens you want to buy. You can choose from opening a Limit order, a Market order or a Stop-limit order. Take Market order as an example. Click [Buy GM] to confirm your order. You will find the purchased tokens in your Spot Wallet.
Learn More in Cryptocurrency
Check out all of the listings in the Innovation and Assessment zones as well as the major tokens in the Main Zone. We have more amazing projects to come! In addition, MEXC lists moonshot and offers access to trade major cryptocurrencies. Visit the Hot Projects section as well to uncover more trending popular tokens. Last but not least, feel free to visit MEXC Academy to learn more about cryptocurrency!