Freedom Coin (FREE/USDT – Trade it here) is a social project that promotes cryptocurrency usage and increases global wealth. The developers call this, The Free Project and the Free Coin. Launched in 2018, they are hoping to create mass crypto adoption from every sector in the world. Basic information for their token is available on the MEXC Digital asset introduction page.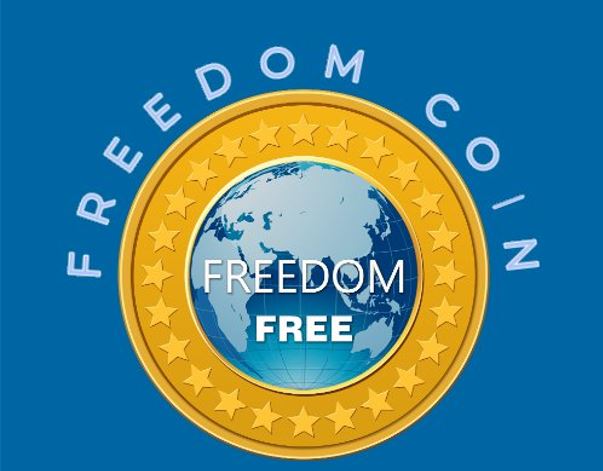 How Does it Work
The Free Project came with great ambition. They have three major goals. First, they want to encourage the widespread acceptance of cryptocurrencies. They also hope to make cryptocurrency inclusive. This means that they are aiming at users and firms with fewer financial resources to profit from crypto. Next, The Free Project will create worldwide wealth by producing inflation-free currency.
Current crypto projects are not suitable for widespread adoption. As more users invest in BTC and ETH etc, the price will skyrocket, rendering these coins unusable as an exchange of value. This is because the transaction would have so many decimal points that humans won't be able to read it.
To facilitate adoption, the team is delivering a currency that has enough quantity for everyone on the planet. In fact, they are releasing it at a low price, allowing those with little financial power to possess FREE coins. The FREE coin can also store and transfer value in real life. Therefore, users can make payments in e-commerce, businesses, and vending machines. Furthermore, they are assisting individuals all around the world to adopt crypto in the easiest and cheapest way possible.
At the moment, the team has created 10,000 billion FREE coins. 10,000 billion sounds like a huge amount. However, it only sums up to 1,400 coins per person on Earth. In their opinion, it is far from enough but it is necessary. The Free Project believes that more coins will make it less volatile, highly accessible, and provides value.
Recent Price & Performance of Freedom Coin (FREE)
Currently, their market price is $0.0000001826 per unit. It has a market cap of $1,814,503 and a fully diluted market cap of $1,825,642. It also has a 24-hour trading volume of $343,127. You can check the live price of their token right here!
How to buy Freedom Coin (FREE)
You can buy Freedom Coin (FREE) on MEXC by following the steps:
Log in to your MEXC account and click [Trade]. Click on [Spot].
Search "FREE" using the search bar to see the available trading pairs. Take FREE/USDT as an example.
Scroll down and go to the [Spot] box. Enter the amount of FREE you want to buy. You can choose from opening a Limit order, a Market order, or a Stop-limit order. Take Market order as an example. Click [Buy FREE] to confirm your order. You will find the purchased FREE in your Spot Wallet.
You can find a detailed guide on how to buy FREE token here.
Keep Yourself Updated With The Crypto Trend
Check out all of the listings in the Innovation and Assessment zones as well as the major tokens in the Main Zone – we have more amazing projects to come! What's more, MEXC lists moonshots and offers access to trade major cryptocurrencies. Visit the Hot Projects section as well to uncover more featured popular tokens. Lastly, feel free to visit MEXC Academy to learn more about cryptocurrency!
Start your travel on MEXC Global